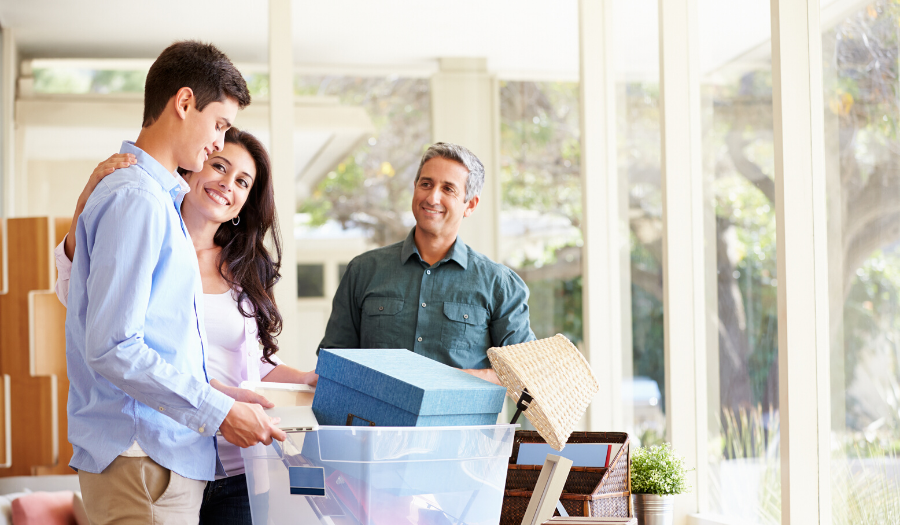 Helping Your High Schooler Take Ownership of their College Search
By Erin Barnes on May 07, 2020
The college search and application process is more confusing and overwhelming than in years past. It's not realistic to expect your high schooler to handle things entirely on their own, but there is also a fine line between helping and taking over. If you're the parent of a high school junior approaching the "uphill" portion of the college planning process, addressing the question of ownership early on can help ensure a low level of stress for you and your student.
Acknowledging Your Role as a Teammate
The desire to play a significant role in your child's road to college is understandable. After all, helping them make the "right decision" seems like an easy way to help set them up for a happy and successful future, which is all that you want for your child. What could be wrong with you having a strong hand in where and how they apply to college?

The truth of the matter is that the best role you can take in this process is one of a teammate, as opposed to a coach. For your child, this process is a launching pad for self-discovery and will help them recognize and seize opportunities that matter most to them - not you.
Having a Conversation About "Handing Over the Keys"
The sooner you realize and acknowledge your role, the sooner your child will feel empowered to make decisions for themselves. It's not only important to recognize this internally, but also to communicate with your child about how you intend to participate in their college search process.

The sooner you communicate with them, the happier the process will be for all. You should reassure your child that you intend to be here for them as a sounding board and a safety net, to ensure that they don't fall through the cracks, but that you will not overstep or try to steer them in one direction or another. The best outcomes in college planning occur when the student is vested in the ownership of.
How a Confident Student Stands Out to Admission Officers
Allowing your child to take ownership of their future is one of the best gifts you can give them. As college admission officers are eager to see how students are emerging as young adults, they will want to hear their voices and learn about their accomplishments. They want a measure of the student's vision and self-confidence that can only come from the student. As a parent, you have done your job in that you have brought your child to the point where they can begin speaking for themself. Now, it's their turn.
6 Ways to Help Your High Schooler Take Ownership of the College Search
Before and during their junior year of high school, have short conversations with your student that allow your student the opportunity to think about and identify their own priorities for life after high school. There's no need to schedule a long family meeting for these conversations; instead, try to work them into everyday life.

If your child decides that college is a priority, start helping them explore what is important to them. (i.e. distance from home, style of instruction, social life, etc.).

Focus on finding the best college fit. Try not to be preoccupied with prestige and rankings that can often detract from a student's ability to make smart, student-centered choices.
Give your student responsibility for the development of a college list. Encourage a long list that, at first, includes a range of options. Then help your child assess and narrow down their list within the context of "fit" and priorities. Support opportunities to visit colleges whenever possible.

Urge your student to maintain a file of information about the colleges that interest them most. The file might include a spreadsheet on which they track data and impressions for each college that relate to their priorities.

Encourage your student to wrestle with questions such as "What will a college get if it admits you?" and "How might you convince admission officers that you will be a good fit for their schools?" Such conversations will help the student find greater focus when it is time to apply for admission
Content produced in collaboration with Peter Van Buskirk.