For Colleges


Insights Dashboard
View actionable and measurable insights about your admissions funnel.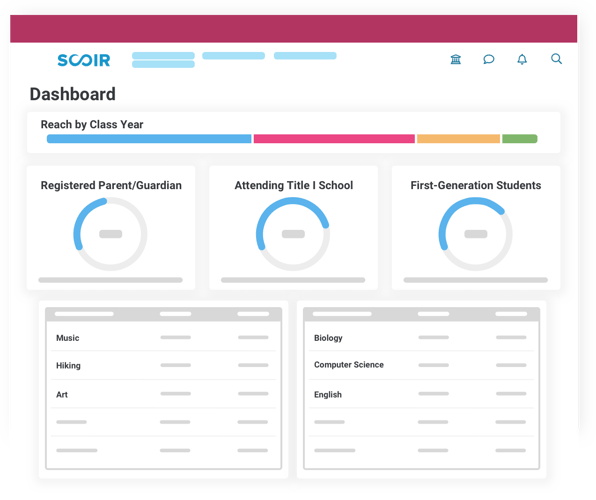 Fuel Your Admissions Strategy with Data
Data you can do Something About
Ever received data from a vendor you had no idea what to do with? We empower you daily with unique, actionable data from the Insights Dashboard about your prospective students, including stealth students, so you can quickly identify new opportunities, spot trends, and take action, all from one place.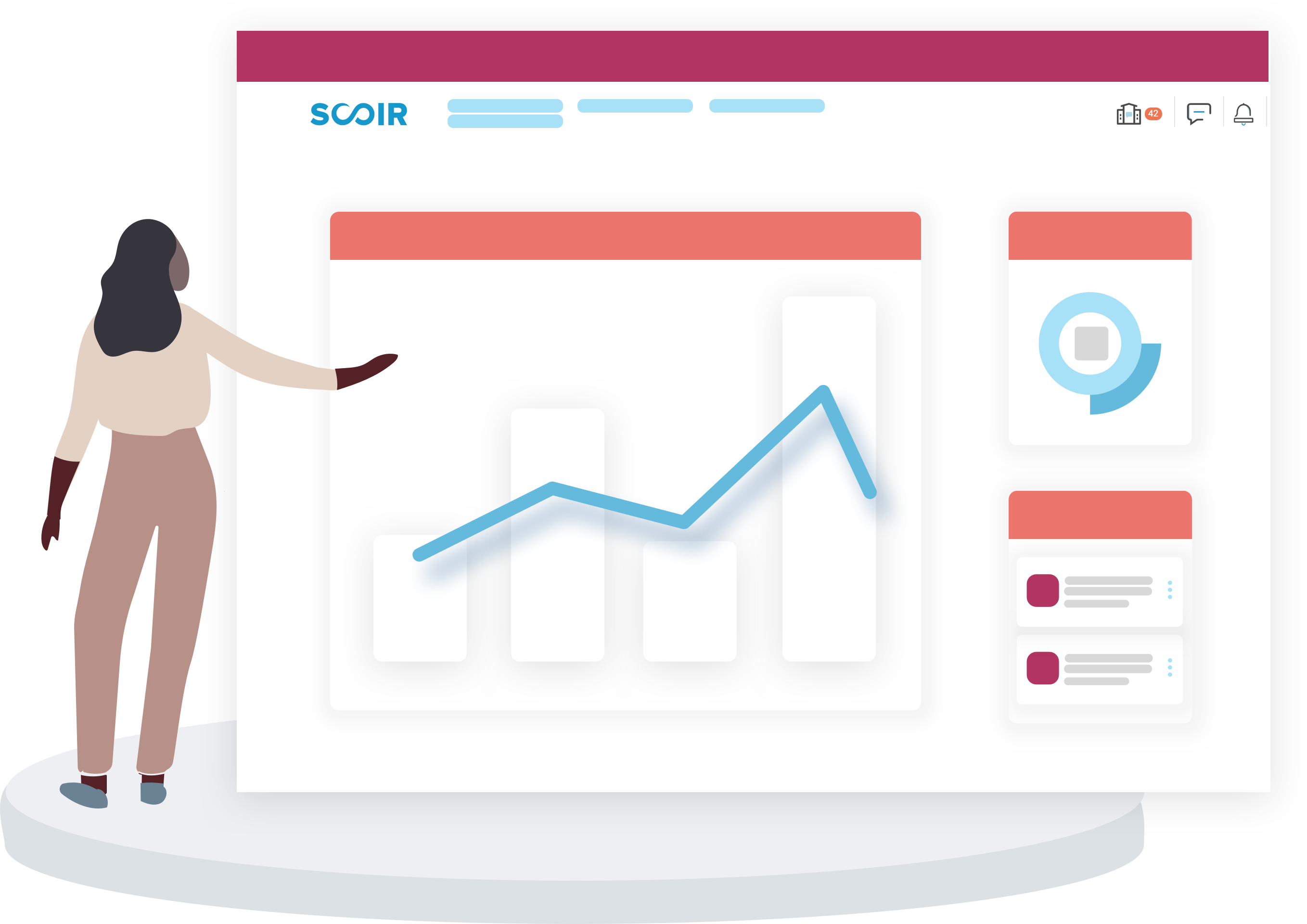 Gain a Deeper Understanding of Your Audience
Benefit from deeper insights than ever before. Review students you could be reaching on Scoir and quickly understand what content will make the biggest impact on your audience. You'll have access to audience insights including top interests and academic focus, first generation status, parent or guardian involvement, and more, in addition to marketing metrics like impressions and reach. Plus, you'll see who your top competitor schools are to better understand how you're being compared and evaluated by students.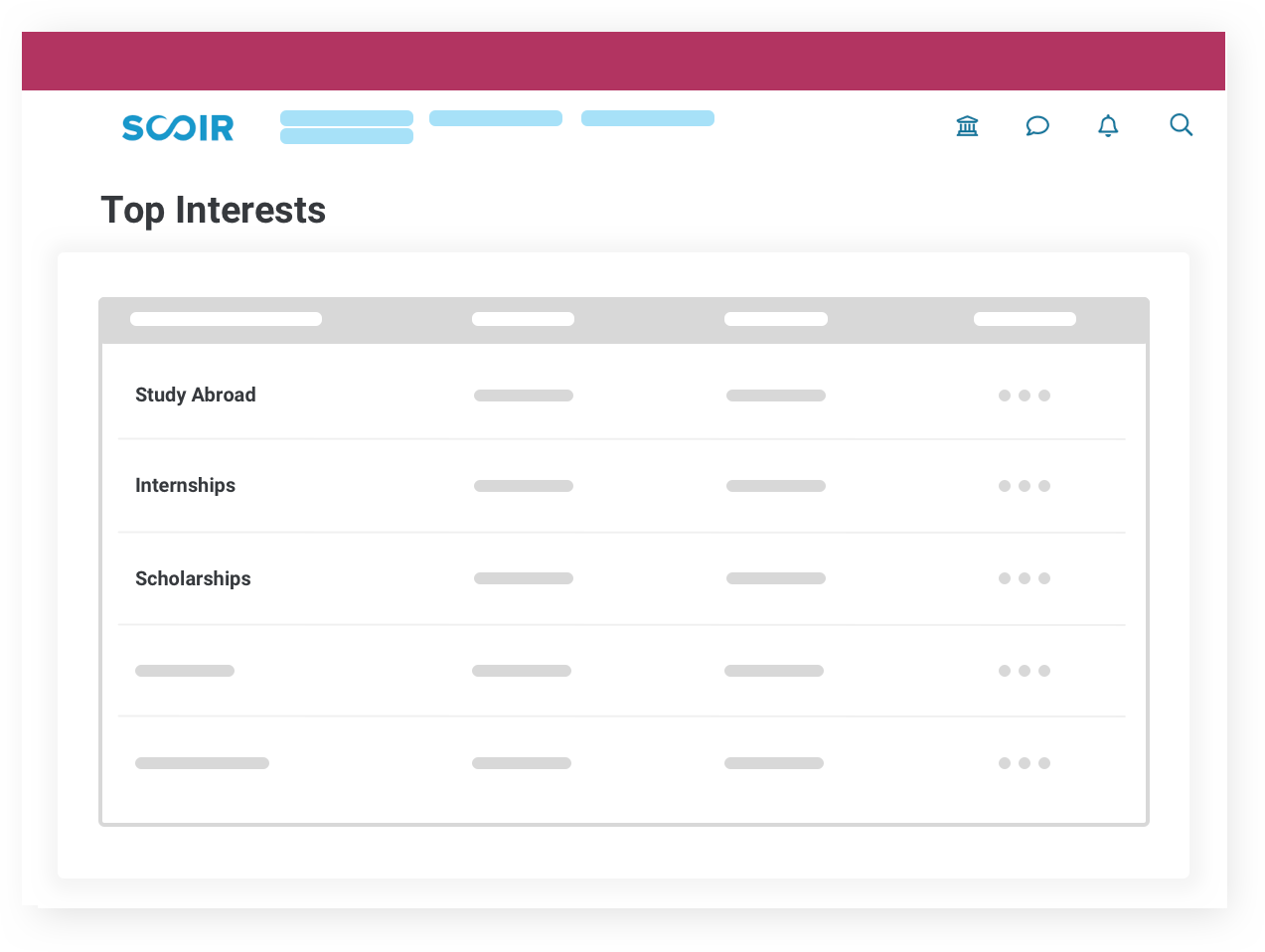 Track Your Growth Over Time
See your audience growth month-over-month by class year and predict application growth by the number of students planning to apply to your college. With the Conversion Funnel, you'll be able to gauge past performance and forecast your future enrollment. With the map view of your prospect pool, you can identify new geographic opportunities for recruitment to expand your reach, easily schedule high school visits, and message with counselors or students.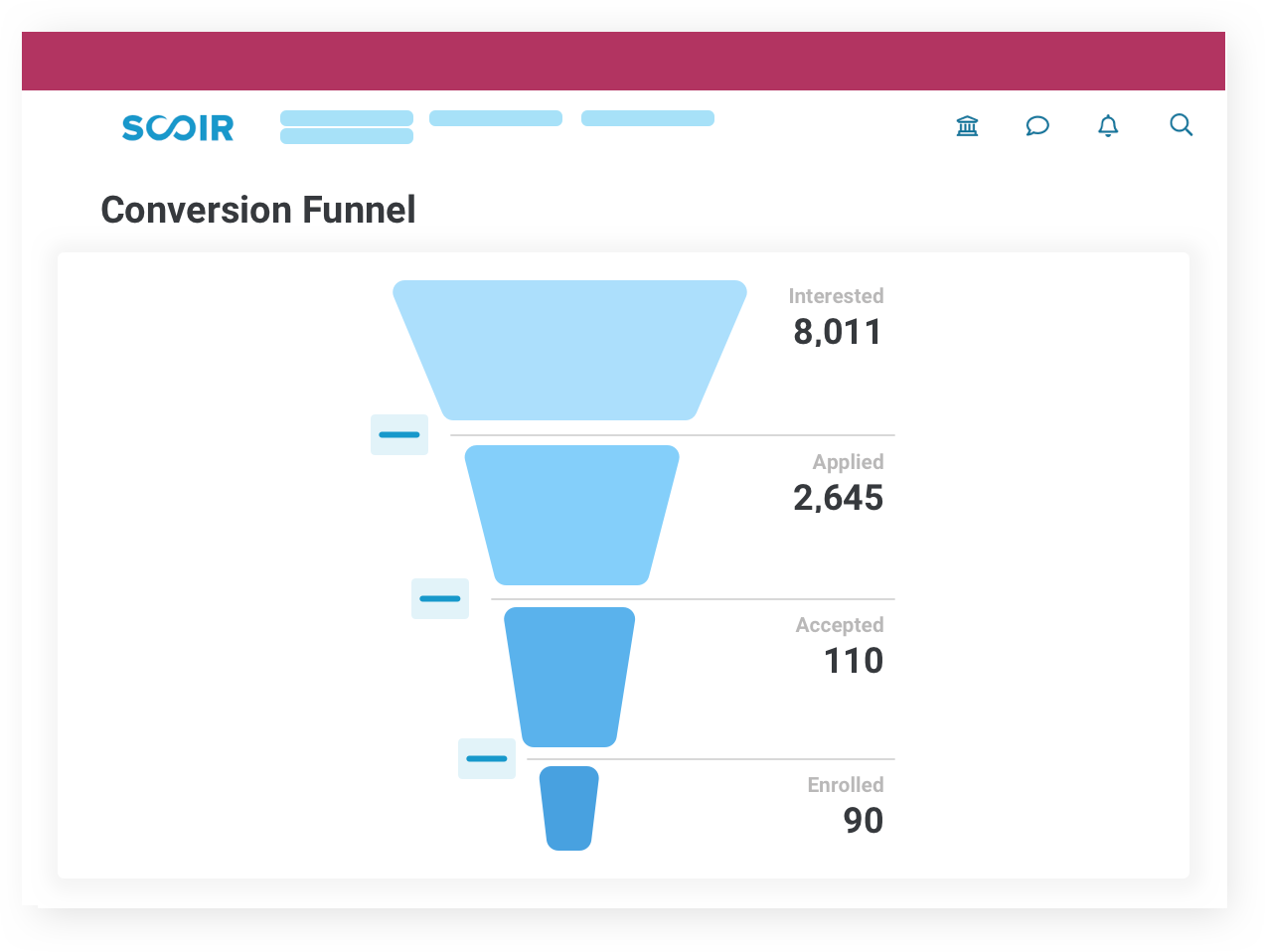 Want to see your Insights Dashboard?
Schedule a time to meet with our team to see your live data and learn how our College Solutions can help you achieve your goals.