Find Your College Match Quiz 🌹
Get personalized college recommendations based on what's most important to you.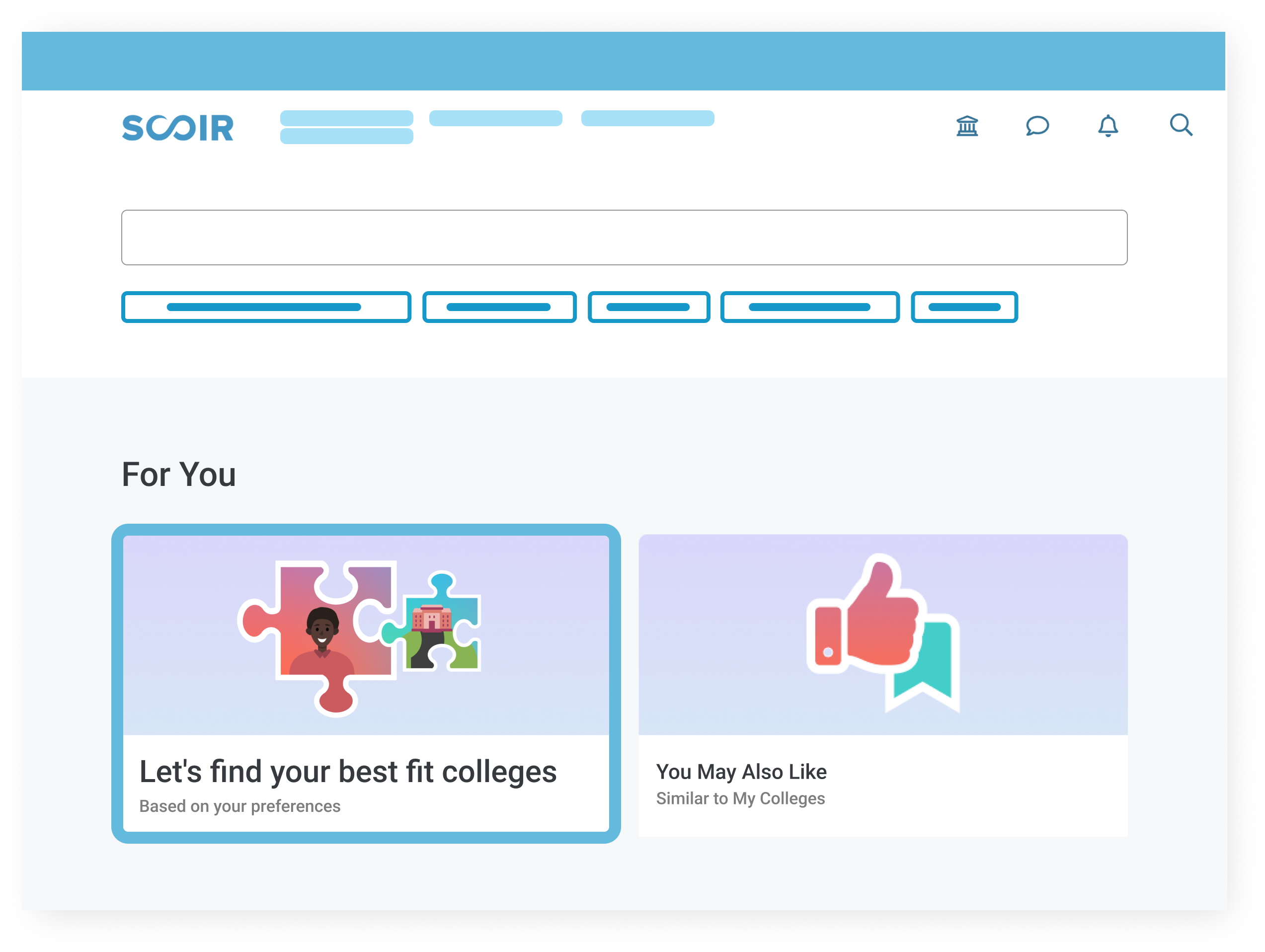 Take the Quiz
With our 2-minute quiz, you're in the driver's seat. Customize your ideal college experience by selecting possible majors, campus types and geographic locations, and even extracurriculars that catch your eye...we'll take care of the matching!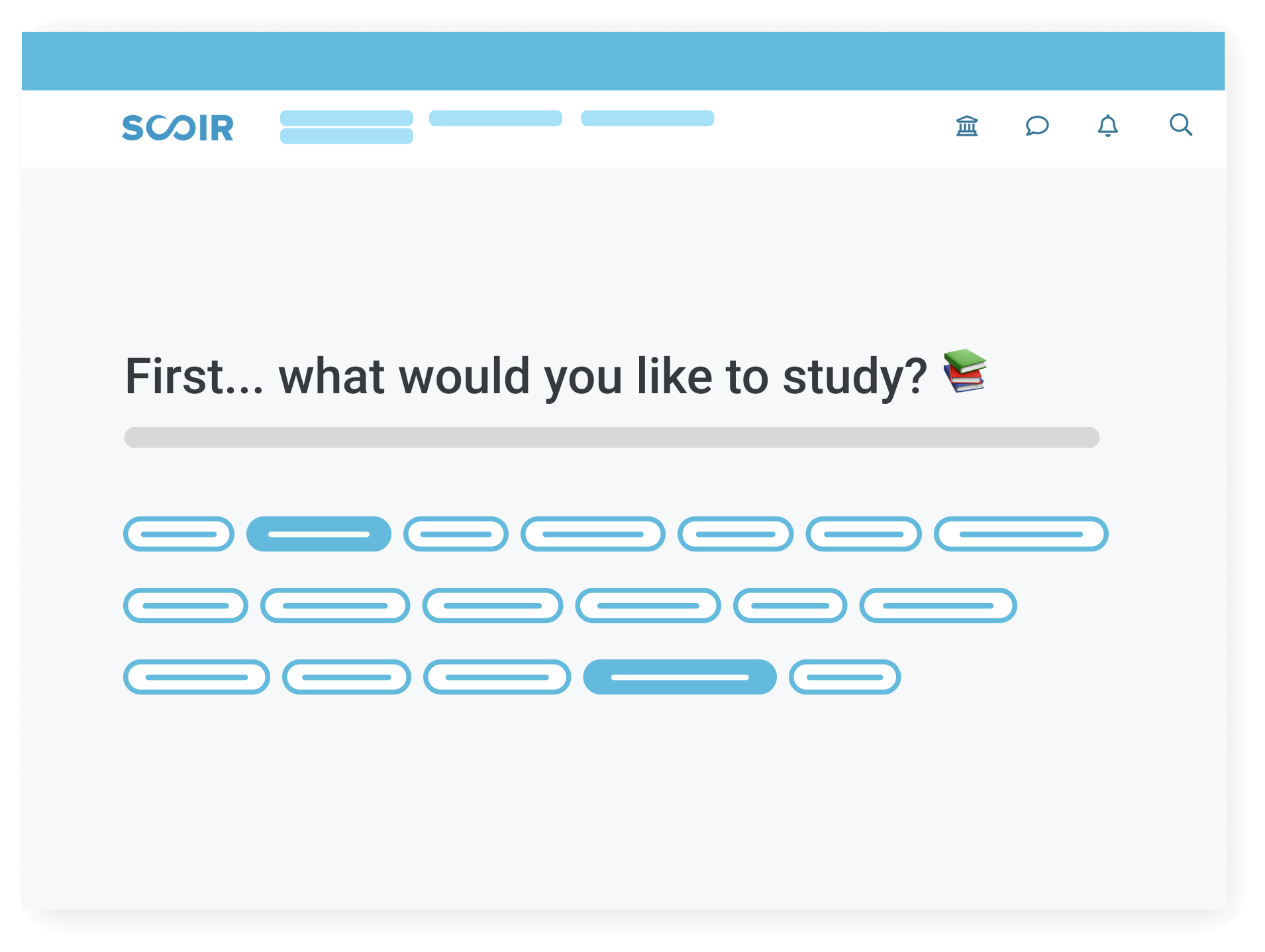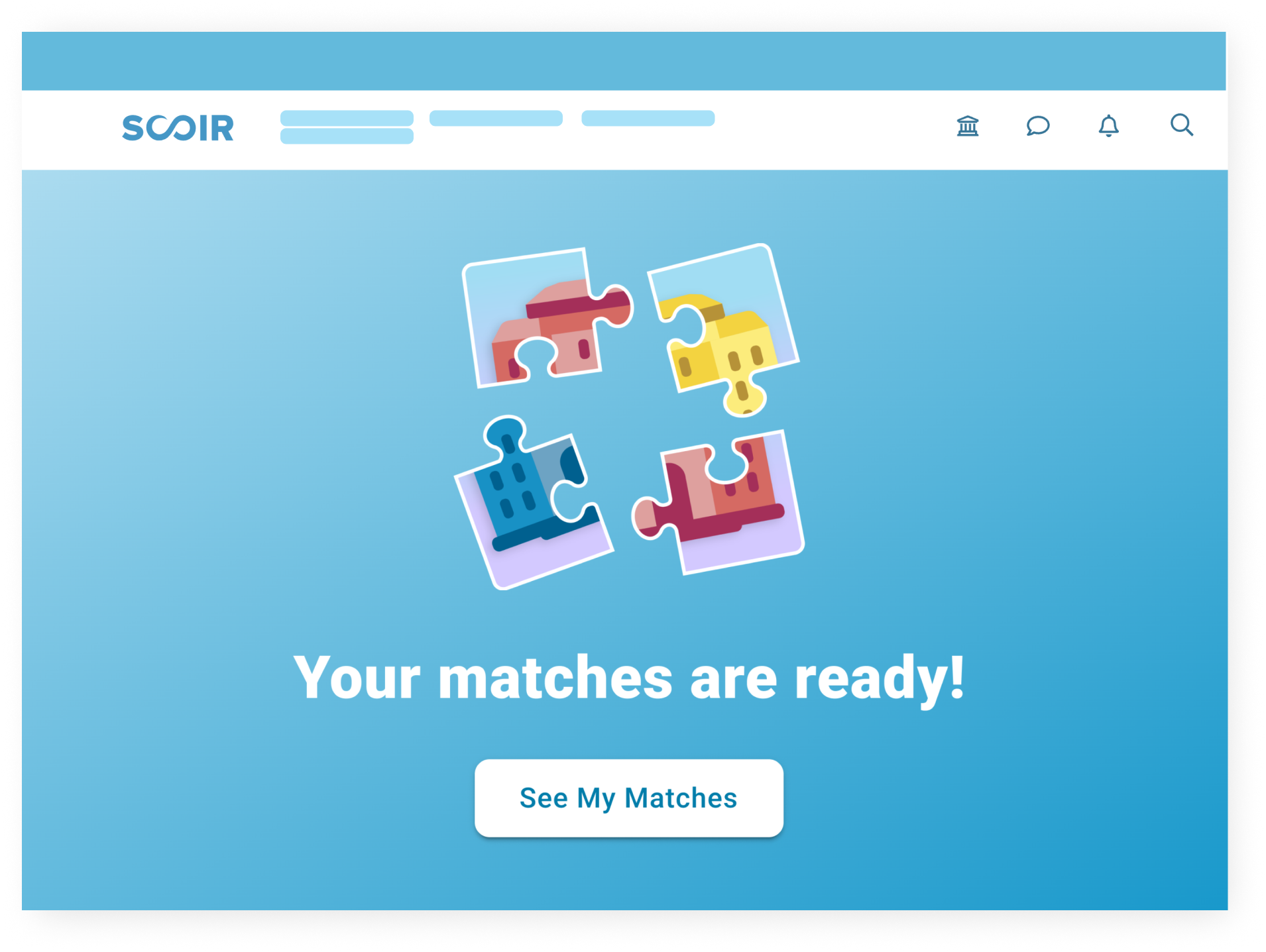 Get Matched!
Once you let us know what you're looking for, we'll provide you with colleges that match your preferences. Whether it's a large state school in Washington or a liberal arts college in Chicago, your match is out there! We'll help you find it.
Ready to Find Your Matches?
Use your Scoir account to take the quiz!
If you don't have an account, it's free and you'll be prompted to create one before beginning the quiz.
Scoir is free for all students! All you'll need to take the Find Your College Match quiz is a Scoir account. You can register for your free account here.
Within the Find Your College Match quiz, you can add as many preferences as you want in answer to the 7 quiz questions, ranging from possible areas of study to the geographic location of a campus. Colleges that meet all of those criteria will be at the top of your Matches, and we'll show you colleges that meet some of those criteria as you continue to scroll through your Matches.
Upon completing the quiz, we recommend that you explore your Matches by clicking on each College Profile (which is linked within the My Matches page). If you like what you see, we recommend clicking the Follow button, so that you can add them to the Following column of your My Colleges list. That way, you can let the college know you're interested and be notified about any of their upcoming events.

Want to learn more about Following a college? Check out this helpful guide.
Yes! To retake the quiz, you can navigate to My Profile, and then click on College Preferences. There, you'll see My Matches in the upper right corner.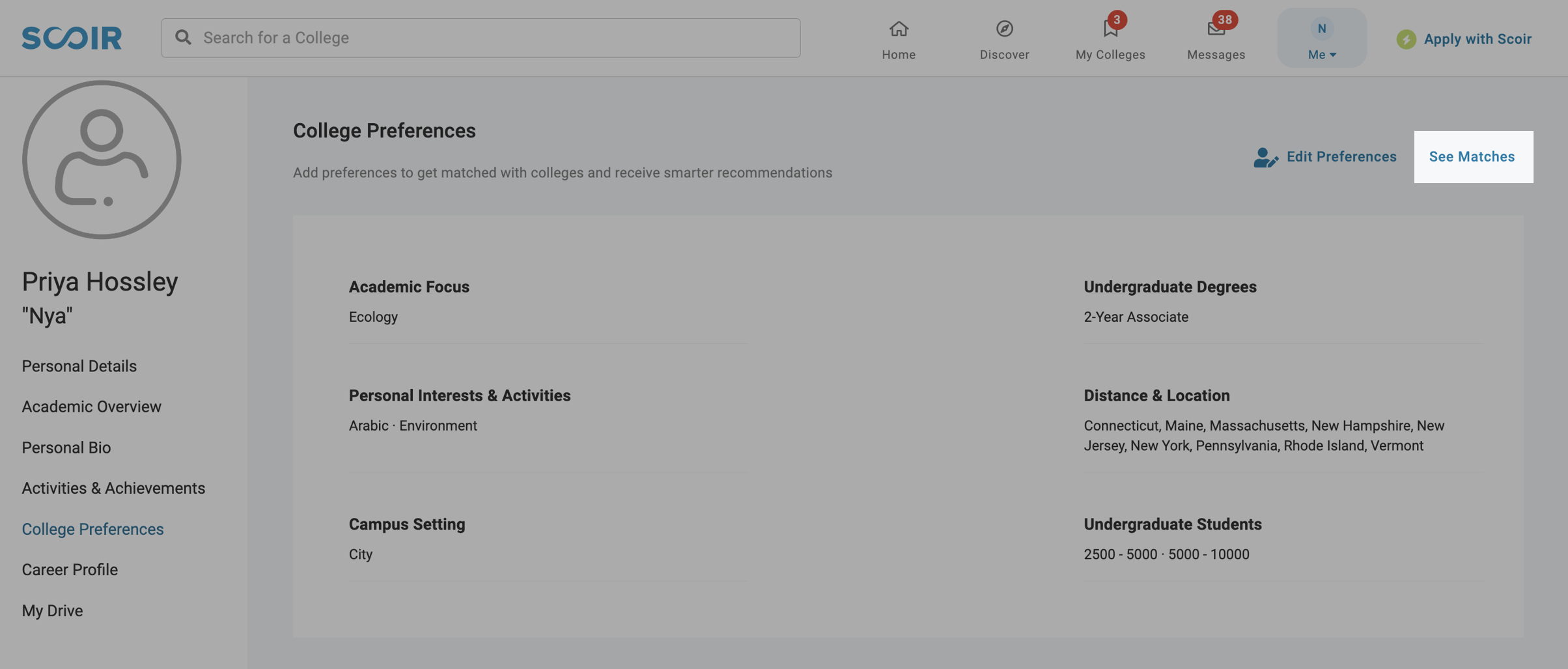 Once you click on that, you'll be brought to My Matches, where you can click "Retake Quiz" in the upper right corner.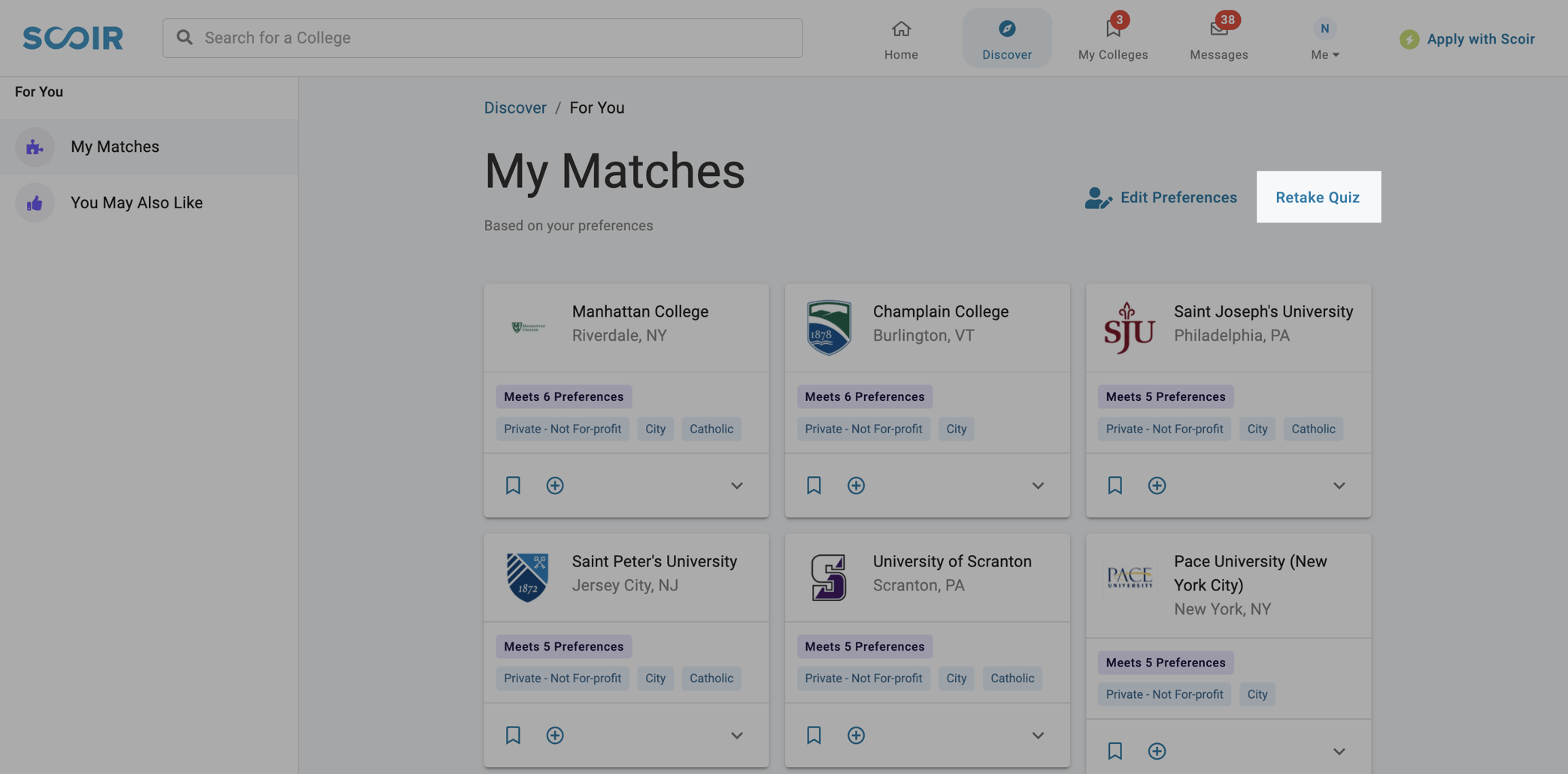 If you enter different preferences than the first time you took the quiz, this will give you a new set of Matches; it will also add this different set of preferences to your existing preferences. You can change your College Preferences at any time in My Profile.