For High Schools


District Solutions
Manage performance, oversee goals, and easily collaborate with the schools in your district.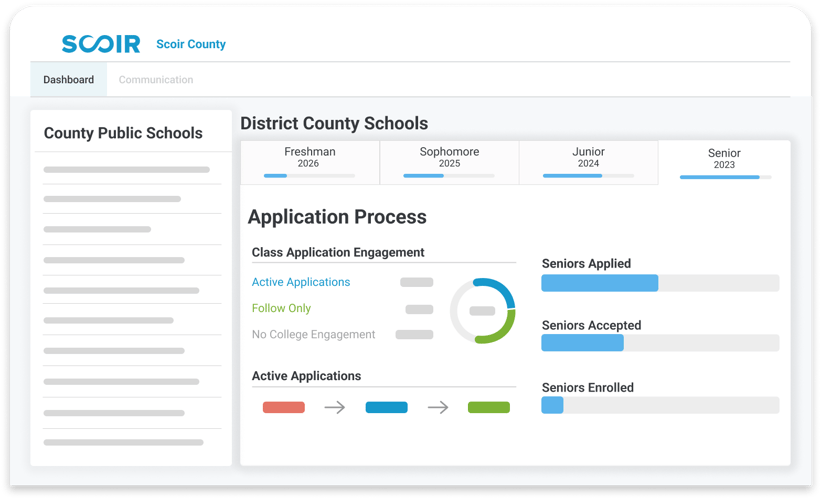 Our district serves a highly diverse population that includes 22 traditional high schools and 8 alternative schools that include grades 9-12. The staff at Scoir have been phenomenal with implementation and support for all of our users.
Orange County Public Schools
We have moved all of our district onto Scoir...and your team is truly outstanding. Your trainings have been very well received by my counselors and advisors. I am so excited that we have started on this journey!
Miami-Dade County Public Schools
Powerful District Insights, all in 1 Place
District-Level Visibility
With our District Dashboard, you can get a bird's eye view of all the schools in your district with performance insights like:
Application Process (class application engagement and active applications)

Class Overview (student registration and activity, career profile completion, and reported standardized test scores)

College Data and Outcomes (including historical outcomes)

Student Performance (GPA, reported test scores, etc.)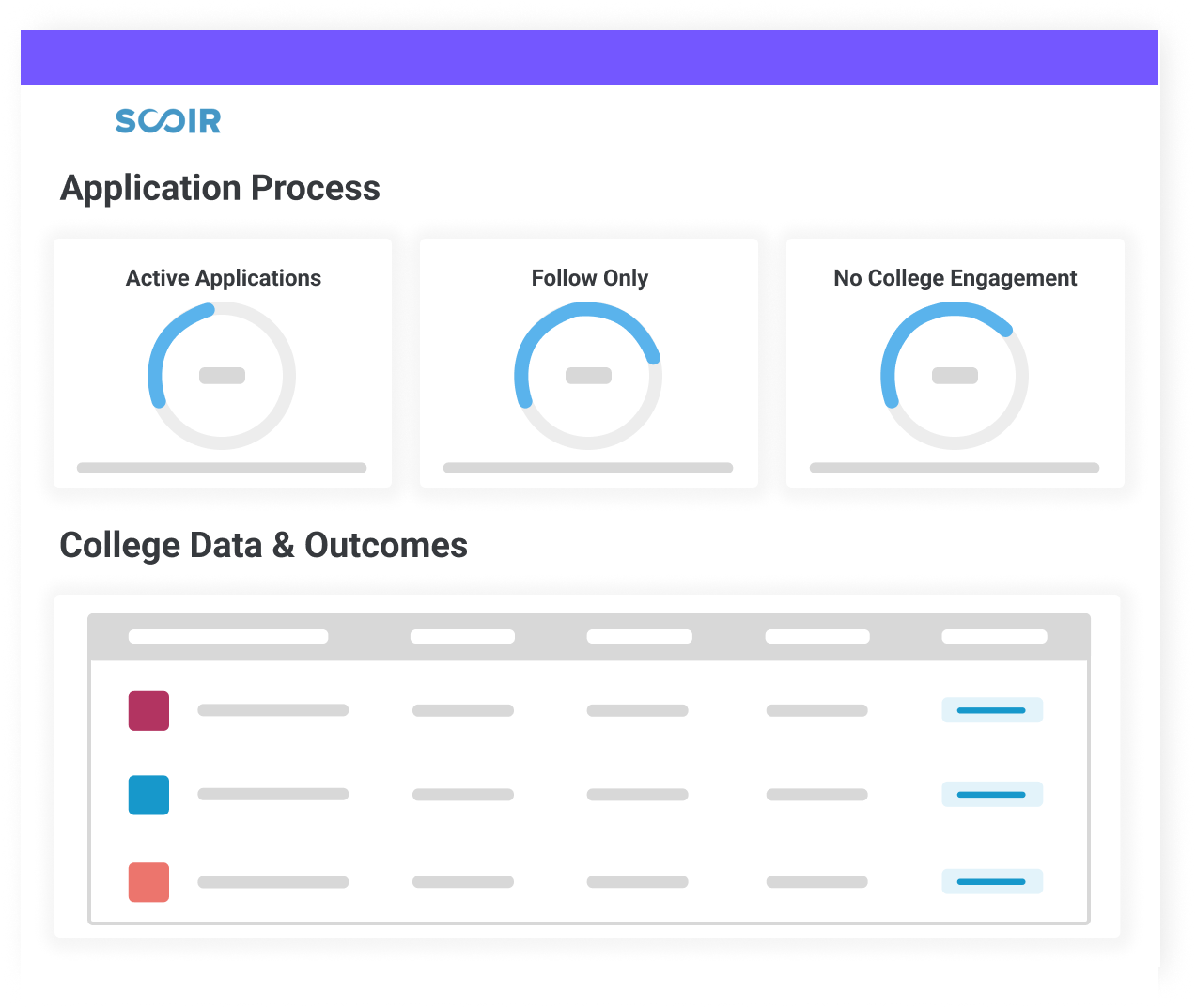 Track Performance
Upon monitoring your district's key performance metrics on our Dashboard, you can also dive into each individual school's performance. Goal-tracking becomes much easier with the ability to view performance by grade level. As true partners with your district, we'll also provide you a recap of your schools' performances with our personalized End-of-Year insights report.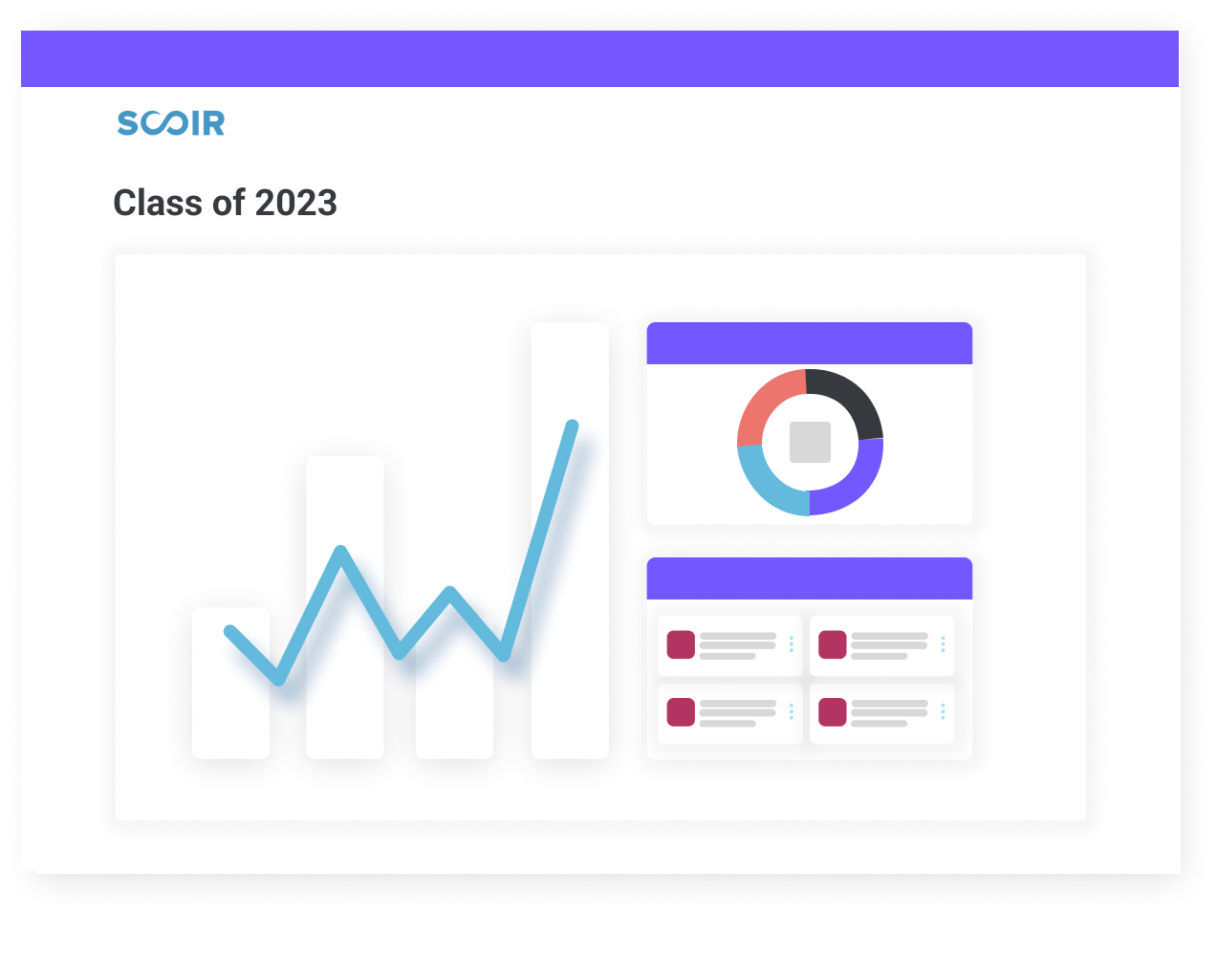 Collaborate with Ease
Once you've identified schools in your district that may not be reaching key milestones, you can prompt them to action directly from Scoir. You can email all the schools in your district, and send your message to counselors, students, and their parents or guardians.

You can also take advantage of our Scoir College and Career Readiness Curriculum. Complete with 50+ ASCA-compliant lesson plans and activities, you can easily implement this curriculum for your students in grades 9-12!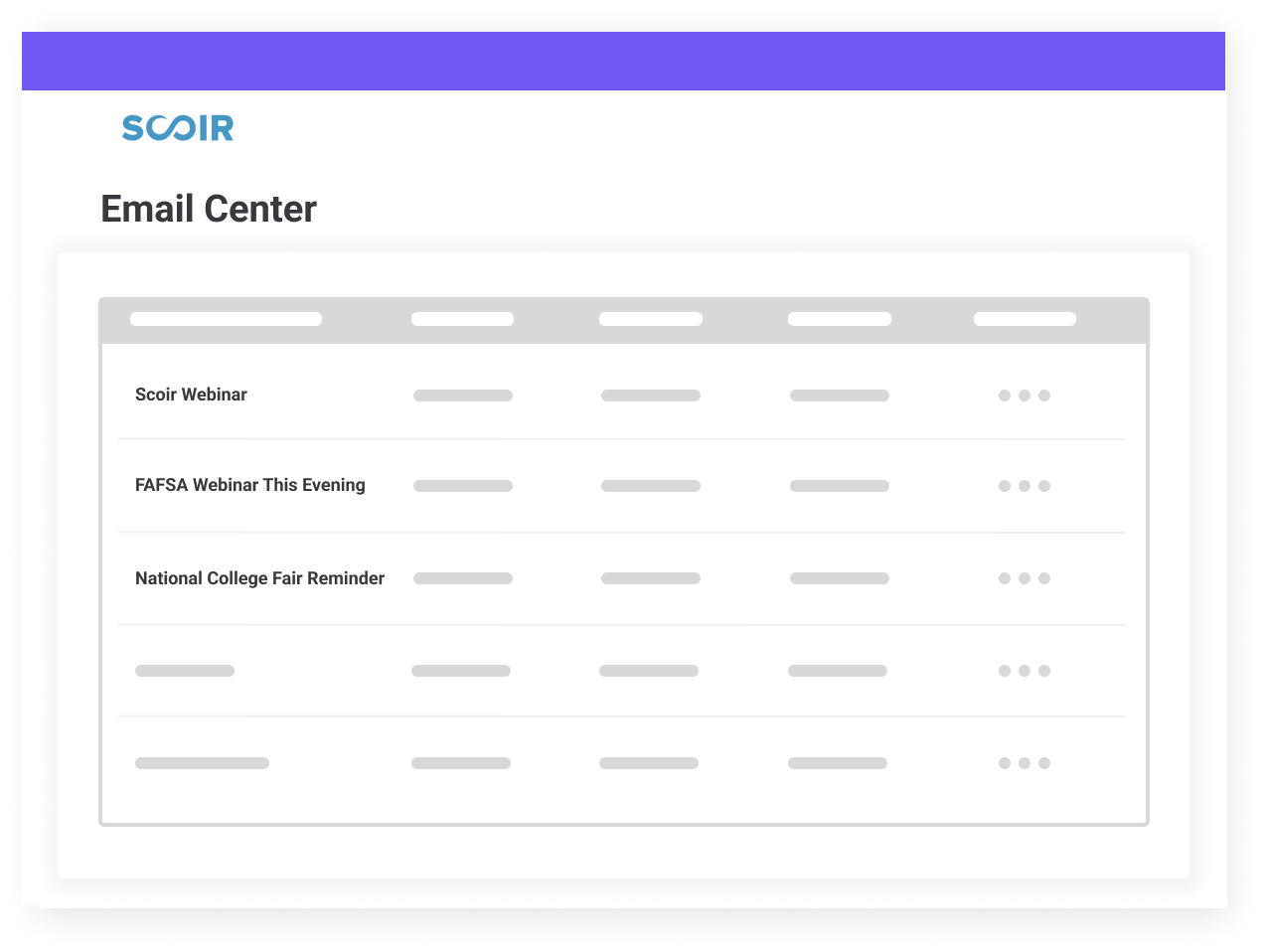 Explore a District Case Study
In this case study, we'll share how Miami-Dade County Public Schools use Scoir to effectively and quickly monitor patterns of success within the district's College Assistance Program.