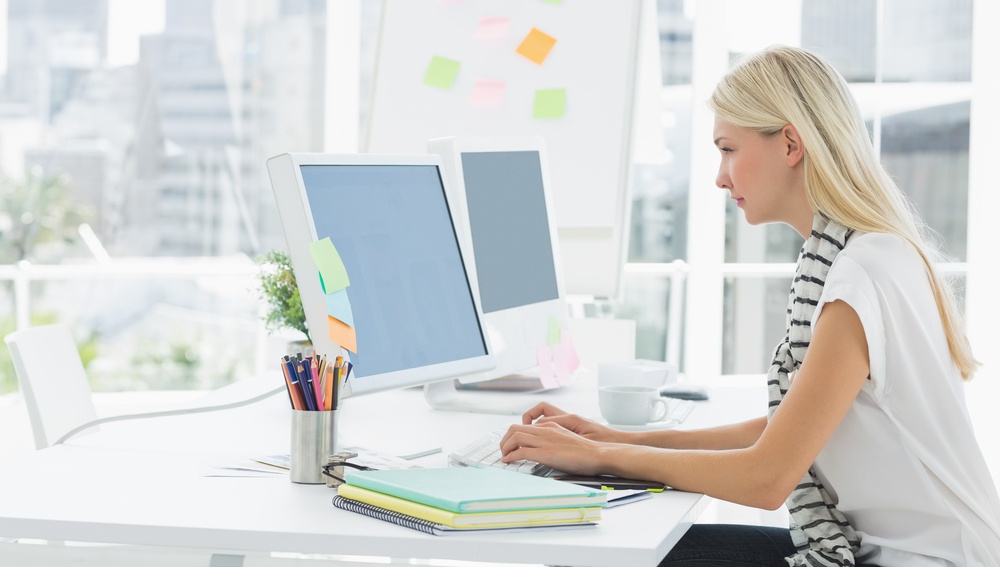 Safety/Level/Reach: 5 Factors in Creating the Best College List for You
By Karen Miller on March 16, 2018
Starting the college search process is often an emotional experience for students and parents alike. While some students start making lists in 8th grade, others will avoid doing so even during their junior year. While some parents are counting down the days until their teenager leaves for college, others weep emotionally through the process, dreading the thought of sending their baby off to college. At some point, all parties have to begin the process, and often times it's difficult to know where to start. Curating a list may feel overwhelming. One of my former students questioned poignantly, "How am I supposed to know what kind of college I like, if I haven't been to college yet?" An excellent point.
There are two main factors involved in creating a college list: (1) figuring out what type of college you would like to attend and (2) finding safety, level, and reach schools that fit those requirements.

Blog Highlights:
Consider the type of college that appeals to you

Identify Safety, Level, and Reach schools

The amount of Safely, Level, and Reach schools you should have when applying to college
Part 1: Type of College
Factor 1: Size
Smaller Size Colleges & Universities (under 5000):
Most of your classes will be small in size, often ranging from 10-30 students. In fact, many classes might take place around a conference table, allowing for good discussions. The teacher to student ratio is often smaller, such as Amherst College, Washington and Lee University, Pomona College, and Swarthmore College, all with a student-faculty ratio of 8:1. In addition, you will usually have many opportunities to meet with your professors, enabling you to form solid relationships with them, often leading to good recommendations or potential internships.
The size of the student body may enable you to make connections more quickly. Students who would prefer a smaller college typically know that they would feel more comfortable in a place that is more manageable - both in terms of number of students and size of the classes. However, others may think that they want a large state school type environment because it's what they are familiar with from watching sports or from hearing more about them over the years. Do not assume that a small school is not best for you until you have visited at least one of them to compare the many academic perks of a smaller school over a larger school.
Medium Size Colleges & Universities (5,000-15,000):
Medium size campuses may offer a great balance between the smaller and larger schools. While most of your classes will typically have a manageable amount of students in them, you might have some lecture-hall style classes. In addition, medium size colleges typically have a variety of clubs, organizations, and club/intramural sports on campus, making it easy to find and connect with people who have similar interests. Another advantage to this size school is that some of these colleges have competitive sports teams. Schools such as Villanova University, Gonzaga University, Duke University, and Syracuse University, for example, bring the same level of school spirit and competition to the basketball court as those of any larger school.
Although we tend to think of state schools as larger schools, such as UCLA, Ohio State, and UNC, there are plenty of medium-size state schools. Pennsylvania, for example, has around ten medium-sized colleges, all of which are relatively affordable. However, it's important to note that many colleges in this student-body range tend to be private schools, which vary in price and in student aid disbursement. In the end, all medium-sized schools have unique characteristics about them. If you think this size is best for you, there will be many to choose from, so it's a good idea to prioritize the factors below to help you narrow down your list.
Large Colleges & Universities (15,000+)
This category can vary a great deal from an 18,500 student school like Clemson University to a 27,000 student school like Virginia Tech to a 46,000 student school like Penn State. In general, large colleges offer a large range of courses and majors in addition to multiple housing options and a wide range of student activities. In addition, there may be more research opportunities at a larger college. And of course, many of the sport teams are at the top of their game, helping to create a strong bond of school spirit.
However, these large campuses are not for everyone, especially if you will struggle with larger class sizes and/or a less personal connection with your professors. Do you benefit from accountability? If so, you might not be as successful at a larger school. It's also important to keep in mind the social environment on these campuses. Will it be difficult to find like-minded students? Is the party scene too much for you?
Two big advantages for larger colleges are that they are often state schools, making them much more affordable and they often have great alumni associations, especially if you plan on living in that state once you have graduated.
Factor 2: Distance from Home
Do you want to be close enough to come home sometimes? While many students' immediate answer may be "No," take a minute to evaluate what that might really mean. If you have a younger sibling, would you like to come home to watch the big game or the musical in which they are the lead? Would you like to come home to celebrate your mom or dad's birthday? Being close enough to come home doesn't mean that you will come home every weekend, but it gives you the option to come home if needed.

Is it close to a train that could bring you home, which would save your parents from driving back and forth? Plus, think of all of the time on the train in which you could get your school work completed! Bonus!

Do you need to take a plane? Have you factored that price into your cost of attendance? If not, take the time to read our blog on Understanding the True Out-of-Pocket Cost of College.
Factor 3: Campus Type
City Campus:
Do you want to be in a city, which can offer activities outside of what is happening on the campus? If you prefer a city college, do you still want the college to have a defined campus or is it alright for it to blend in with the city as a whole? Not all city colleges are the same. The campuses vary as much as the cities in which they are located, such Tulane University in New Orleans, LA; Temple University in Philadelphia, PA; and George Washington University in Washington, DC.
Suburban Campus:
Suburban campuses have a defined campus, often with a unique architectural style. Since they are set in the suburbs, there is plenty of activity both on and off the campus. Many times, they are within a train or Uber ride to a major city or to a large town, giving students the opportunity to escape the campus environment for an afternoon or evening.
Rural Campus:
Rural campuses tend to be "in the middle of nowhere," which can be both good and bad. As a result of the remoteness, many rural campuses have developed into "college towns," so that the local community caters to these students. Many of the businesses are built around servicing the students. However, if you would like to escape the school environment for an afternoon or evening, there won't be much to do because most of these colleges are surrounded by farms.
Factor 4: Major
If you know the major that you want to study, then this factor should be at the top of your list. While it's easy to transfer out of certain majors, it can be very difficult to transfer into others, such as business, nursing, architecture, and engineering. In addition, these types of majors may make getting into that school as a freshman even more difficult than the statistics shown for all students, which may alter your safety, level, and reach list discussed below. If you are planning on applying to a specific program, it's wise to research the GPA and test scores for students who were accepted into that program or major rather than simply looking at the statistics for that school as a whole.
It's also a great idea to understand the academic focus of a college or university. Spend some time understanding the top majors. If you are uncertain of what you would like to study, then it's wise to go to a school that has a strong liberal arts focus. Keep in mind, however, that no two liberal arts colleges are the same.
Factor 5: Social Life, Interests, & Vibe
Politics: Does the political climate matter to you? Would you be more comfortable in a conservative or liberal setting? Some colleges may tend to lean more one way. It's wise to ask about the general political atmosphere. If you are going on a college tour, take a some time to read our blog that gives helpful preparation tips, such as picking up the campus newspaper, which will often give you insight into the political culture.
Sports: Do sports matter? Have you always imagined going to football or basketball games? Or does that idea make you cringe? Either way, it's a good idea to know how important sporting events are in the cultural climate, since on some campuses many people will spend their Saturdays at the football tailgates or their nights watching and talking about the games.
Interests: Do you have a particular interest, such as hiking, singing, robotics, or improv? If so, SCOIR's college search allows you to search by interest, as well as academic focus, religious affiliation, location, and campus setting. If you find schools that have your personal interests, when you arrive on campus, you can find a place to feel at home.
Study Abroad: Depending on the college, it could be of importance to know whether or not you would like to study abroad. If you would, you should find a college that offers several different programs. If you don't want to study abroad and you end up on a college campus in which the majority of students do in fact study abroad,you may be a bit lonely. If you are uncertain as to whether you would enjoy a study abroad experience, then find a college that offers it but isn't the expectation for everyone.
Diversity: While the diversity on campus can vary immensely from school to school, HBCU's (Historically Black Colleges and Universities) offer little in the way of campus diversity, as is stated in their classification. However, they have compelling histories and offer culturally rich experiences. To learn more about the history of HBCU's, you can watch "Tell Them We Are Rising: The Story of Black Colleges and Universities,

" an excellent documentary by Stanley Nelson.

Religion: If religious affiliation is of importance to you, then it should be put at the top of your list. However, keep in mind that even if a college or university is not religiously affiliated, it may still have clubs or organizations that support the religion to which you practice. In addition, find out if services are held on campus or if there is a chapel, synagogue, mosque, temple, or church close enough for you to continue with your practice.
Vibe: It is extremely important to visit your final list of colleges to understand the "vibe." If you know someone who goes to that college, reach out and see if he or she would be willing to take you around the campus. In addition to having a tour from someone you know, you should always go on the official tour offered by the university, since colleges are interested in your demonstrated interest.
Part 2: Safety/Level/Reach
When finalizing your college list, you want to have around eight to ten schools to which you are applying. With that said, some students may only apply to one school as an Early Decision candidate, and once accepted in early to mid-December, they do not need to apply anywhere else. Other students have been known to apply to way too many colleges, which is not recommended as it just causes stress for everyone involved and is often a waste of time and money. Once you have figured out the type of school that you would like to go to, it's time to find different academic levels of those schools - ones that are safety, level, and reach.
Safety Schools
What is a safety school? Prep Scholar accurately describes a safety school as "a college that you're almost guaranteed to get into. Your GPA should be well above the average student's at that school, and your SAT or ACT score should be above the 75th percentile for that school." Too often students do not pay enough attention to these schools; however, depending on your financial situation, they may the most important. Why? Simply put: academic merit scholarships. Many schools, both private and public, will give students merit money as a way to incentivize the higher achieving students to attend their institution. That's right, you can receive money from a college because of your grades and standardized test scores. And I haven't met a student who doesn't feel proud of him/herself after learning that their hard work in high school paid off in the form of a scholarship.
After you have been admitted to a college, you will receive a Financial Aid Award Letter, which will detail the amount of merit aid that you have received. Not every college will award money based on merit, such as Ivy League colleges and others that only offer money based on a student's financial need. However, merit scholarships do not take into account a family's financial situation. Merit scholarships can vary in amount, from a full ride to a few thousand dollars. Trust me, when you realize that you might be able to go to one of your colleges for free or for a 50% discount, you will view that college differently, and it might become a real contender. As a result, take the time to find several safety colleges that you love. And if you are really savvy, while researching safety schools, look for those that offer strong merit aid packages. While it's easy to find lists of colleges collected by others on the internet, it's best to do the research on your own. You don't want to simply find schools with the most merit aid, you want to find colleges and universities that you see as a great fit for you and then start researching their aid packages. Spending the time to figure out which of your safety schools offer the most merit aid could save you thousands if not hundreds of thousands of dollars - a good incentive to work hard in high school!
Level Schools:
Colleges that are considered level, also referred to as "match," are ones in which you should get accepted into based off of your GPA and test scores. You fall nicely within the 50% range of what they are looking for in a candidate for admission. Keep in mind, however, that nothing is guaranteed. As a result, spend a good amount of time focusing on these schools and finding the best fit, since more likely than not, you will be attending one of these schools.
In terms of financial aid, while you might not receive merit money, you are still very much eligible for financial aid. For a greater understanding of financial aid, you can read our blog: "Fafsa and CSS Profile - A Straightforward Guide to Understanding Financial Aid." What is most important to realize is that many colleges will not cost what the sticker price might say. As a result, while at level schools you may not be rewarded for your grades and test scores, since you are going to be similar to many who are attending, you can still receive other forms of aid, and you won't know what you qualify for until you have filled out the FAFSA.
Reach Schools:
The best way to think about a reach school is "I know that I most likely won't get in, but since I love the school so much, it's worth a try." Now, I'm not trying to be a total downer, but honestly, if you look at the statistics, there is a really good chance that you won't get into these reach schools. By definition, these schools are "reaches," meaning that your statistics fall short of what they typically accept for their incoming class. As a result, don't invest all of your hopes and dreams into these schools. And don't fall in love with them so much that you only want to go to one of these schools and will be devastated if you don't get accepted. You are just setting yourself up for heartbreak.
So what is a realistic reach school? If you are in the lower 25% or just shy of the lowest 25% of a college's statistics, then it should be considered a reach school. While it's important to apply to a few reach colleges, be realistic with the ones to which you are applying. Ask yourself: if you are not even close to the bottom 25%, then is it really worth your time, effort, and money to apply there? Find two to three reach schools that you like and apply to them. Just don't count on them. If you get in, fantastic! If not, no big deal because you know that you've applied to many schools in which you will get in. With this mindset, the entire college application process will be so much less stressful for you and your parents.
And speaking of parents, this advice is for you as well - be realistic and don't put unrealistic pressure on yourself or your child. In the end, not many people care where your son or daughter goes to school. Yes, it's fun to talk about and to post all over social media, but the wiser parent doesn't focus on the "hardest or most esteemed" college that their child got into but rather the best fit college for him or her. It's strange, we, as parents, spend the majority of our time raising our children with the focus on what is best for them. Then, when it comes to colleges, we lose our minds and get caught up in the "Name Game," often at the expense of our kids. So, who cares if no one knows the name of the college to which your child attends if your child will be happiest there? Help to change the culture of insanity.
After you have spent the time figuring out the best type of college, try to get that list down to ten schools. Ideally, you should have somewhere between around 2-3 reach schools, 3-4 level schools, and 3 safety schools to ensure that you will have several options when the time comes to choose the place where you will potentially spend four of the best years of your life!