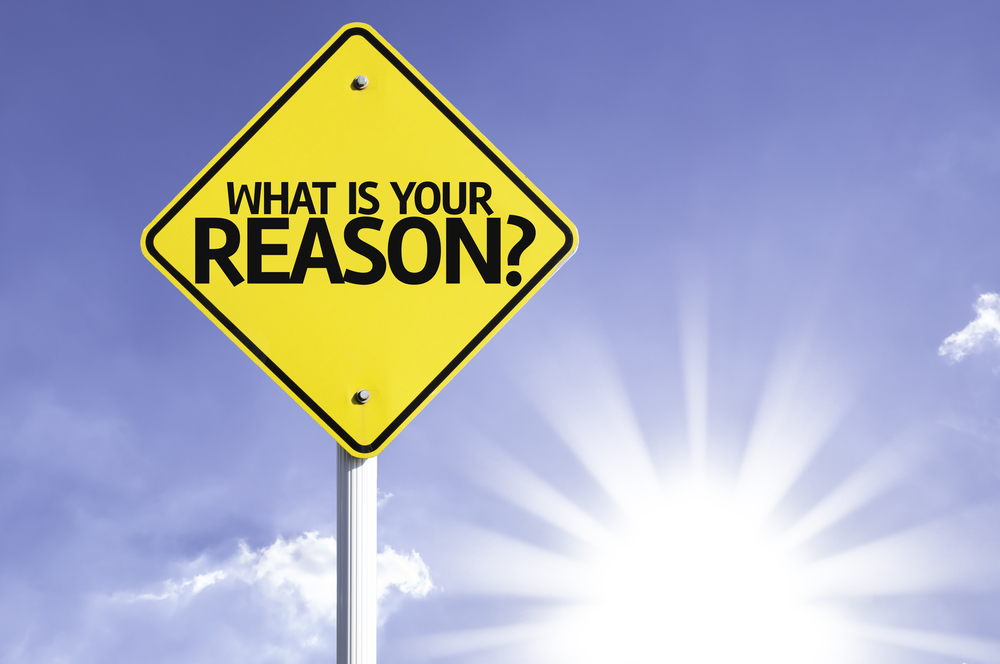 Intentionality in the College Search Process
By Peter Van Buskirk on May 22, 2020
When it comes time to think about college, it's important to slow down and think about why you would like to attend college and engage in conscious decision-making instead of doing what you think you are supposed to do.
In one of our previous webinars, we discussed the concept of "fit" and what that means for students who are beginning the college search process. Now is a great time for students to reflect on why they want to go to college, what they want to accomplish while they are there, and how they think they can accomplish those goals. The more you come to an understanding of your personal "why" for attending college, the easier it will be for you to focus on colleges that make sense and find intentionality in the way your present you applications.
This narrative provides a high-level overview of the key topics discussed, along with the times that those topics are discussed within the video. We hope this helps you jump to the specific parts of the video that are of interest to you.
If you have additional questions, we encourage you to reach out via our contact form!
Defining "Intentionality"
Imagine walking into a store without having any particular idea of what to purchase. A "shiny object" catches your eye and you decide to buy it, but now you're left with a "shiny object" that has no real purpose for you. If you begin the college process without intention and leave your path to chance, you are doing yourself a huge disservice and may end up with nothing more than a "shiny object" - an institution - that isn't the best fit for you.

To hear the full explanation of the meaning of intentionality, jump to 6:10.
Starting a Dialogue: Consider These Questions
If you're the parent of a rising senior, one of the best ways you can benefit your child is to begin conversations with them. Ask them questions that encourage them to reflect, like the below, and be okay with the likelihood your child will not having an answer or change their answer down the line. The point of these conversations with your students is to provoke reflective thought that will lead them to sense of purpose, and eventually, sense of ownership for the process.
Why do you want to go to college?

How do you like to engage with learning?

What are three things you want to accomplish by the time you graduate from college?
When students reflect inwardly and set priorities that align with future goals, they are much more likely to plan for college with a sense of purpose.

To hear more about starting to think of college planning, jump to 8:00.
How Do I Begin to Explore My Sense of Purpose or Intentionality?
As the college planning process becomes real to students, they need to reflect more specifically on the following questions in order to identify their sense of purpose:
What do you care most about in life?

What excites or concerns you about your future?

If you could change one thing about the world, what would it be?

How would you define a good education?

If you were given the opportunity to choose the means of your assessment to get a grade, in any course, for the entire year, would you choose to take a test, write a 20-page paper or present an independent project?

To hear about exploring your sense of purpose, jump to 10:00.
Questions to Ask Professors
It is important to target colleges that make sense to you given your goals and learning style. When you select colleges to explore further, make sure you have a good understanding of the academic opportunities available to you. To do so, why not reach out to professors to learn about their work and gain their perspectives on their approaches to teaching? The goal of these conversations is for you to learn more about how an institution functions so that you can consider how you will function in that environment. Here are some questions to start the conversation:
What do you teach?

Why do you teach?

Who do you teach?

How do you teach?

When do you teach?

How are you and your colleagues prepared to teach if your campus is closed?

Could you tell me about independent study or research conducted by undergraduates in your department in the past year?

Could you share with me a list of the research projects in which undergraduate majors in your department participated over the last three years?

How do you and your colleagues support off-campus internship and post-graduate employment/study opportunities?

To hear more about having conversations with professors, jump to 33:30.
Having a Sense of Purpose Makes You a Competitive Candidate
Being intentional in your planning will help you to create a meaningful college list. Moreover, the more you know about yourself, the easier it will be for you to make clear distinctions between yourself and other candidates at institutions that you desire. Admission representatives want to interact with students who have a sense of purpose and can communicate that purpose in an intentional way.

To hear final pieces of advice, jump to 44:10.