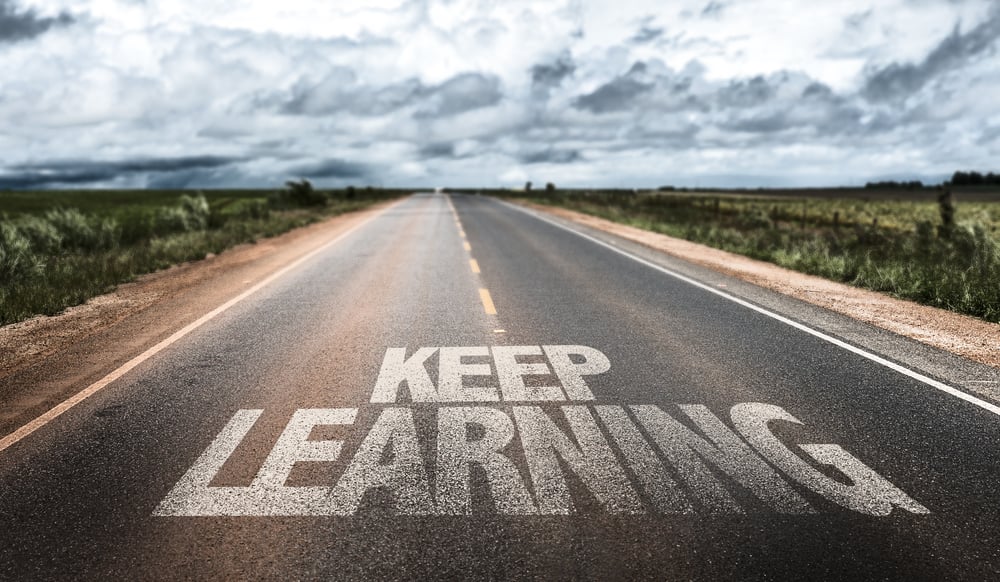 Finding a College That is a "Good Fit" for Your Academic Needs
By Erin Barnes on June 17, 2020
Are you a strong swimmer or do you prefer to wade into shallow water where the bottom is visible and footing is certain? Most people expose themselves to water and swimming situations to their respective levels of skill and comfort - no more, no less. The same might be true as you assess your comfort level with different academic environments in search of a good college fit. Just as you study a body of water before venturing in, you need to investigate the rigor, pace, and depth of an academic environment before deciding to apply.
When searching and applying to a college, your objective should be to find an academic environment where you will be challenged and pushed to stretch yourself intellectually. After all, the purpose of continuing your education is just that - to continue to learn. You don't want to place yourself in a college that does not challenge you enough academically, and conversely, you don't want to be up against courses that are too challenging.
There are several factors that you should consider when trying to find your best-fit college. Before you continue reading this blog, it may be a good idea to take a look at our previous blog and the webinar recording below which both address finding your best college fit.
Needless to say, academics is an especially important piece of finding your best college fit. So, how do you go about finding the right fit academically? Let's explore.
Ask Your Teachers
Often, the best sources of insight regarding your academic success are your high school teachers. Their familiarity with your abilities can be invaluable in identifying a set of colleges where you will be well-served academically. Ask some of your favorite teachers if they have 10 minutes to spare to talk about college with you.
Assess the Competition
Once you have a cursory list of some colleges you'd like to learn more about, the next thing to do is to assess the competitive landscape. How do your academic credentials line up against those who have been previously admitted? Most of this information can be found by viewing the college detail pages on Scoir. If you're not a Scoir student, you can find this information by searching for an academic profile on the website of the institution you're researching or by searching here. If your scores and GPA fall within the top quarter, it's a safe bet you'll be a competitive candidate for admission to that school. There are no guarantees, but it should offer you some reassurance.
Will this School Support the Development of Your Interests?
When you begin to look at colleges, be careful not to compromise on your passions. If you want to pursue film studies but a college you're considering doesn't offer a well-established program in that area, then it's probably not a good fit. You owe it to yourself to look into colleges that offer substantive programs that meet your needs in your areas of interest.
Don't Let Emotional Interests Override Academic Priorities
You should avoid embracing a college or university simply because:
Of its ranking or reputation

It has a great athletic program or is in a location you like

On the assumption that you'll be able to figure out the academic piece later
When you prioritize emotional interests above academic ones, you are setting yourself up for frustration down the line. Think about it. How often do you hear about students transferring because the colleges they have chosen don't offer the academic programs they want to study?
If You're Not Sure What You Want to Study in College
On the other hand, if you don't feel drawn to a specific career path or academic direction, don't worry. That is normal. You are normal. It's difficult to know at any age what you'll "do for the rest of your life," so don't stress about it. Don't get hung up on what you don't know. Instead, see this as an opportunity to explore underlying questions, such as:
Do you have the desire to learn?

Can you connect what you enjoy learning about to various career and life pathways?
Look for places that will encourage you to explore various perspectives and draw from diverse experiences. That will help to form the building blocks that are foundational to your future direction. Hundreds of colleges and universities across the country - liberal arts colleges as well as universities with robust general studies programs - are eager to embrace the undecided student. You just need to plan accordingly to give yourself options. If you are undecided about your future academic directions, yet find yourself looking at an application that requires you to declare a major as you apply, perhaps you are looking at an institution that isn't right for you.
What Matters Most: What You Do With Your Opportunity
In the long run, it matters less where you go to college and more what you do with the opportunities available to you at that school. Focus on places that will embrace your interests and give you the best opportunity to succeed. Put yourself into a competition where you fit best and enjoy the success that is bound to come your way both as a candidate for admission and as a subsequently enrolled student. In doing so, you are setting yourself up to have the best chance of finding success on your chosen path!
If you're currently a student using Scoir to research colleges, you might want to check out this article on viewing scattergrams in Scoir. Scattergrams are a great way to understand historical application outcomes at colleges of interest. If you're a student that's not currently on Scoir, it's free to use and quick to sign up! We invite you to learn more about using Scoir as a student, and sign up for your free student account today using the button below. Once signed up, you can download our app for Android or iOS and take your college search anywhere with you.