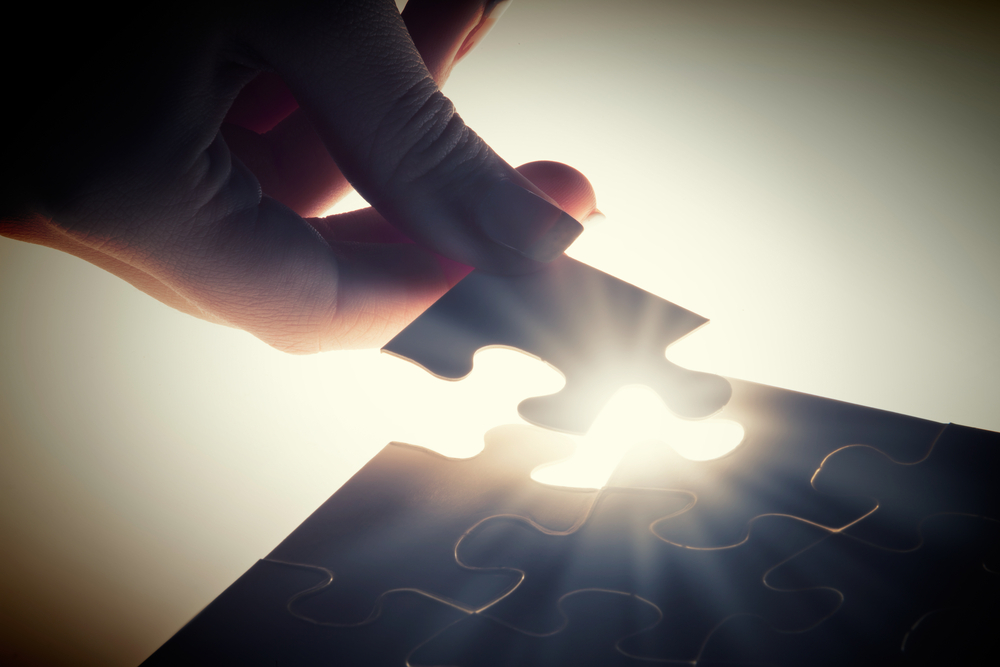 How to Know if a College is Right for You: Finding Your Best Fit
By Erin Barnes on June 10, 2020
Finding a college that is truly the best fit for you can be a difficult task to accomplish. With over 3,000 colleges and universities across the country, how do you even begin to narrow down your options? Somewhere among the list is the "best college," but how do you find that college?
The answer begins with knowing that the "best college" is the one that is right for you. It may not be the school with the most impressive athletics teams or the school with the largest campus, but it will be the school that fits you well and meets your needs.
Let's begin by addressing the important question: how do you know if a college is right for you? The college that fits you best will:
Offer a program of study to match your interests and needs.

Provide a style of instruction to match the way you like to learn.

Provide a level of academic rigor to match your aptitude and preparation.

Offer a community that feels like home to you.

Value you for what you have to offer.
The final point can bear significant importance, especially if you'll be applying for financial aid or hope to receive a merit scholarship. The institutions that have seen what you can do, and are prepared to invest in your further success, are the ones that will admit you and give you the support you need to achieve your goals.
The Impacts of Not Thoughtfully Considering Your College Fit
If you're not sure why focusing on fit matters so much, consider the following:
Fewer than 50% of the students who enter college graduate in four years.

Barely half will graduate from any college at any time in their lives!



These aren't great outcomes for either the student or society. If you have made the decision to go to college and then fail to stay the course to graduate, you are losing time that could have been used to move you closer to an undergraduate degree or explore a career path. Even if you return to the classroom after having been away for a while or you transfer to a different school, the cost of lost opportunity can be significant. Not only must you absorb the tuition and fees associated with an additional year or so of education, but you must also wait longer to take advantage of your new earning potential.
All of this isn't to say that you must be absolutely and without-question certain of where you would like to attend college and that you aren't allowed to change your mind. Let's be real - you are human! Humans are allowed to change their minds, and very often in life, it is our mistakes that allow us to learn more about ourselves. While there are all kinds of acceptable reasons— personal, financial, and academic—to leave college prematurely, leaving because of fit is an avoidable tragedy.
Why It's Important to Focus on Finding a College that Fits You Well
Which college is best for you? And why might that be the case? On the surface, the questions might not seem very important. After all, with so many options presented to you, you may think they must all be "good enough." However, understanding the importance of answering those questions (and more) thoughtfully can make a big difference in the outcome of your college education, in turn, influencing your career options after graduation. This is an incredibly formative time in life. If you've made the decision that you'd like to attend college, it is important that you fully commit to putting thought into what type of college will be your best fit.
In other words: choosing where to go to college shouldn't simply be a matter of choosing an option that is "good enough." It should be a decision made with intentionality. Throughout your undergraduate experience, you'll meet new people, prepare for a career, and gain a depth of knowledge you haven't previously. You should want to use your time in college well, with the aim of increasing your lifetime earning potential.
The key, then, is to get the choice of a college "right" the first time. To do that, you need to reflect on the 5 factors listed here that relate to a good college fit for you. In doing so, you put yourself in the best position to find success both in the college admission process and the undergraduate years that follow.
As you consider colleges, then, begin by understanding that "fit" is centered on your sense of self. How does each college you encounter measure up against these elements of a good fit? You need to be conscious of inconsistencies. Don't settle for a college that only meets one or two criteria. It's a compromise that could cost you later.
Finally, don't be surprised if you find more than one institution that seems to be a good fit for you. That's great! Not only will you improve your odds of gaining admission to those colleges, but you are also more likely to stay once enrolled. And that's a good thing!