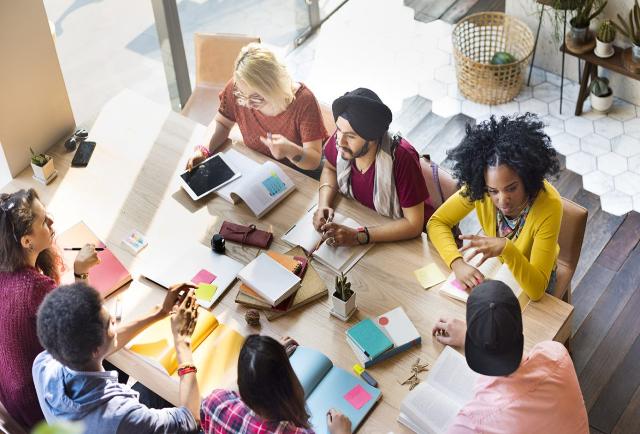 Relationships Matter . . . Even for College Admissions
By Margaret Smith on January 08, 2018
In this Huffington Post article, recent high school graduate Ella Gonzalez offers insights and advice based on her reflections of the college admissions process that she just endured. It's great to see 18/19 year olds not only being introspective but also sharing their ideas and opinions. I think the last point Ella makes, that "life does not begin or end with the educational institution you have been admitted to, rejected from, or chosen not to attend, because life is not easily defined and charted at all" was particularly spot-on. New York Times columnist and award-winning author Frank Bruni makes this same point in his best-seller "Where You Go Is Not Who You'll Be: An Antidote to the College Admissions Mania."
As someone a few more years removed from the process, I'd like to offer a bit of my own analysis. In the article, Ella shares 'lessons learned' that (1) students have no control of the process, (2) regardless of SATs and GPAs, there are no guarantees, (3) seemingly lesser qualified people will be admitted ahead of you, and (4) rejections are not personal. All of these are true points but there is a common underlying theme that she's overlooked. There's more to students – and colleges – than numbers. Relationships matter and interpersonal dealings, observed or inferred, can tip the scale one way or another.
College admissions is a tricky system. Colleges aren't just looking for "the best students;" they want the best students for the learning environment and campus culture that they're trying to foster. And, they want students who want them back. That's where the amorphous "demonstrated interest" comes into play and it's why the binding process of early decision is becoming so popular. Over the past ten years, the number of colleges offering early decision has tripled and the number of 'early decision' admissions at top schools like Duke and Northwestern has doubled. A full 70% of Tulane's freshman class last year was filled through early admissions programs. Sure, some of this is being driven by economic reasons but "yield" (the percent of admitted students who enroll) and its effect on college rankings is definitely an accomplice. This is also the reason behind The Common Application's contentious move allowing colleges to ask students to list the other colleges to which they are applying.
Approaching college admissions as a transaction is what makes it seem like an arbitrary crapshoot. Instead, treat it like the process it should be. Lengthen it out by starting early. Make real-life contact with lots of people – admissions officers, current students, faculty, alumni – and speak candidly (and often) with them. Be genuine and ask real questions so you can make well-informed decisions. And, as in real life, it's hard to date a dozen people at once so narrow your target list to a manageable number as early as possible.
After college, human relationships will be one of the most important determinants of your success. The same holds true while you're deciding upon and applying to colleges. Sure, it would be nice if the process was more transparent and straight-forward … hopefully, that will come very soon!