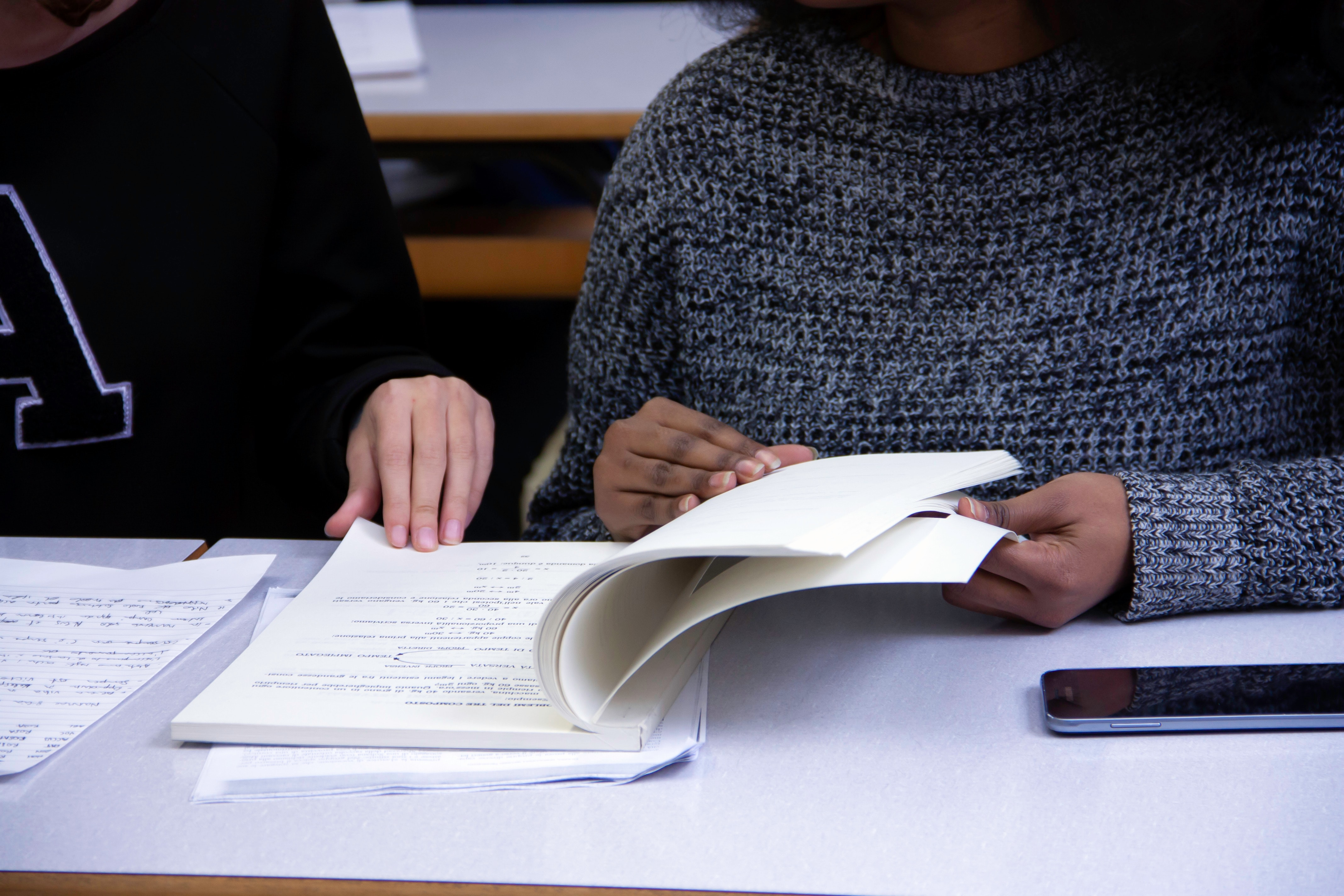 SAT and ACT Resource Guide: From Free Prep to Private Tutoring
By Julie Kampschroeder on December 09, 2019
"Help! My daughter is a junior, and I have no idea what to do. Should she take the SAT? The ACT? How should she prepare? Do we use a tutor? An online class? Which books should we buy? Where do we begin?"
If these questions have been running through your brain, you have come to the right place. This guide is designed to help you understand the different paths available for your child to utilize during their standardized test preparations. In order to avoid any more middle-of-the-night panic attacks, take a deep breath and relax because we've got you covered.
First and foremost, begin the journey of test prep by figuring out which test caters to your strengths. Our blog ACT or SAT? Everything You Need to Know to Choose the Best Test for You can help. But remember, if they score well enough on one of those practice tests, then they may not need to prep much at all! Instead, have them take the next available SAT or ACT test and see how they do on their own. You may be surprised with their results. Although this option is the most cost and time effective, it may not be the case for you. If you could use a little guidance, review the following paths and see which one might be better suited for you.

Blog Highlights:
When to begin taking standardized tests

Free vs Paid online tutoring resources

Individual SAT/ACT tutoring vs group classes

Best SAT and ACT prep books on the market
When Should I Begin Taking Standardized Tests?
You should begin taking standardized tests in your junior year. If you have already taken Algebra 1, Algebra 2 and Geometry, then go ahead and begin taking tests during September or October of your junior year. However, if you're currently enrolled in these math classes, wait until winter or spring of your junior year to test - perhaps February would be a good time to take either the SAT or ACT.
Depending on how you score on your first round of testing, you may want to consider re-testing during the fall of your senior year. You should plan to sign up for this test by late July or early August. Spend part of your summer break reviewing and studying for your final test to attempt a better score.
Preliminary Tests for Underclassmen
Your high school may offer the PSAT and/or the PACT test sophomore year. If so, these preliminary tests will give you a baseline test score. Use these results to review your weak areas.
Path 1: Free Online Resources
After you've decided when you'll be taking your standardized test and which test you'll be taking, it's time to start preparing.
As you can imagine, there are thousands of companies out there all vying for your business; however, there are several options available that do not cost anything at all, which is why we are beginning with "Free Resources."
SAT Prep Free Resources: College Board & Khan Academy
With the launch of the new SAT in March 2016, the College Board, creators of the SAT test, teamed up with Khan Academy, a free video tutorial website, to provide SAT prep to all students. After nearly two years on the market, the results are in, and they are very promising:
A study of 250,000 students from the class of 2017 showed that a little practice goes a long way—regardless of gender, race, income, or high school GPA. In fact, 20 hours on Khan Academy® was associated with an average 115-point increase from the PSAT/NMSQT to the SAT….The more you practice, the better you'll feel on test day. Sixteen thousand students improved their scores by 200 points or more.
So, How Do You Get Started?
Step 1: Go to Khan Academy or the College Board and print a free practice test. These tests are also available in book format (see book section below).
Step 2: Take a full practice test and bubble your answers on this scan sheet. Be sure to bubble on the left side of the answer sheet the test number that correlates with the practice test that you are taking. For practice test 1, fill in 01.
Step 3: Use the College Board's free "Daily Practice for the SAT app" to scan and score your answers by taking photos of the answer sheets. Instantly, you will receive not only your score but also suggested practice on Khan Academy. If you would prefer, you can hand score the tests by using the score sheet for each test. The College Board also provides free explanations of every question for each test.
Step 4: Create a study schedule. Khan Academy will put together a practice schedule for you to take based on the test day when you would like to take the real test. Once you pick a test date, for example March 7th, Khan Academy will email or text you reminders to take practice tests every two weeks in preparation for the real test. In addition, Khan Academy recommends spending 1.5-5 hours a week, or 15 to 60 minutes, five time a week on Khan Academy to work on practice problems and watch videos based on your test results.
Overall, this customized program is an excellent way to keep you on track, assess your weaknesses, take real SAT practice tests, and work on practice problems. If you are taking the SAT and are independent and motivated enough to practice on your own, then why wouldn't you start with this excellent, free resource?
ACT Prep Free Resources:
On March 22, 2018, the ACT launched its new ACT Academy, which is a free online personalized learning platform. The goal of this program is to help "close the gaps in equity, opportunity, and achievement for underserved learners." In a press statement, the ACT explained:
ACT Academy content draws from extensive resources that include learning materials from NASA, PBS (America's Public Broadcasting Service), GeoGebra and other learning organizations such as Khan Academy, as well as ACT's proven tips and strategies—and delivers them in one convenient place.

ACT Academy resources go beyond traditional lecture-oriented teaching videos. Selections include educational games, short skill tests, interactive apps, video lessons, full-length ACT practice tests and other engaging learning approaches, validated through professional educators.Similar to the SAT's free program, the ACT is touting that its program will include a personalized study plan with full practice tests, video lessons, and interactive practice questions.
This exciting announcement helps put the ACT on the same playing field as the SAT. To sign up for the ACT Academy, go to academy.act.org. In addition to helping the students, the has promised that this summer it will "introduce additional features for parents, teachers, and counselors use who can use ACT Academy to gain insight into what their students are doing, follow their progress, and assign additional resources for extra practice."
Path 2: Paid Online Resources
While there are many paid online courses in the industry, I would suggest that you do your homework prior to signing up for any of them. Some of them are inexpensive and others are upward of $1,000.00. Here are some questions to consider:
First and foremost, what practice materials do they use?

Who are their instructors and what are their backgrounds?

How long have they been in the industry and with what success?

If you can speak with someone on the phone or on a chat, consider asking some of the questions below, under Path 3, to help you figure out the strength of the program.

Finally, and probably most importantly, ask your network for recommendations as to what online test prep company they used and if they would recommend them?
Path 3: Individual Tutoring
While individual tutoring can sometimes be the most successful approach, it is often the most expensive. Prior to investing potentially thousands of dollars in tutoring for the SAT or ACT, spend some time talking with the company or the tutors to find out their approach. Here are a few questions to help guide your conversation:
Do they offer or evaluate practice tests (both the ACT and SAT) to determine which test is better for you? If so, how? (You want them to use the real SAT and the real ACT tests.) If not, reconsider this company, since you want to find someone who has your best interest in mind versus just convincing you to take the test that they know best.

Is their program a "one-size fits all" or do they customize the program to your needs? If so, how? Do not be afraid to ask for specific examples.

Who are the tutors and what are their backgrounds? It is best if a certified English teacher is teaching the verbal portions and a certified math teacher is teaching the math sections because, after all, how many high school teachers are certified in both math and English? It can be done but is very rare.

Ask what grammar skills they focus on the most. The answer should have specific grammar rules, such as punctuation, pronoun usage, verb tense, parallelism, etc. If not, it could be a clue to the depth of knowledge or lack of, which is also a good reason to hang up the phone and call the next tutoring company.

For the math sections ask, "How are the SAT and ACT math sections similar and how are they different?" The answer to this question can be found in one of our previous blogs,

so read it before you ask the question to see if they give you an accurate and detailed answer.

If you have a student with an IEP or a 504 Plan, then ask specific questions about how they tutor students who receive extended time. You can even be specific as to your learning style and ask how they might alter their approach as a result.
There are some students who benefit greatly from individual tutoring, and it can be a wonderful experience as the best tutors focus on developing the whole student with the intention of building confidence and self-awareness through the process. If you plan on taking this route, then ask your network for recommendations. Word of mouth is most likely your best option when looking for a strong tutoring company.
Path 4: Group Classes
Group classes vary wildly in their offerings. Some classes are a "boot camp" style and take place in a single day over 4-8 hours. Many high schools or libraries will offer these types of classes on weekends. While they can be helpful for a general overview of the tests with some generic strategies, they are typically just that, an overview.
For longer group classes/programs, make sure that the classes are separated by score ranges. For example, you would not want a student with a 500 on the SAT math section in class with students who have 700's. This type of class will not be effective for anyone. In addition, if you think that your student does not do as well in "group" or class environments, then it's most likely best to study individually, either through the online resources mentioned or with a private tutor.
Best Books on The Market
For the SAT, the College Board's book The Official SAT Study Guide, 2018 Edition contains eight full SAT tests with detailed explanations to each question. These eight practice tests are also available on the College Board's website for free; however, it is best to print them so that you are taking them in the same format as the real tests - old school pencil and paper. Keep in mind that the cost of printing the tests can sometimes be more expensive than purchasing the book.
For the ACT, purchase The Official ACT Prep Guide, 2018 Edition, which contains three practice tests, or The Official ACT Prep Pack, which contains those same three practice tests plus two more online. Both versions offer detailed explanations for each practice question.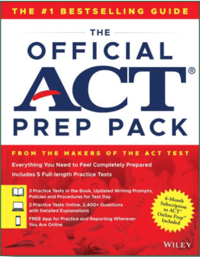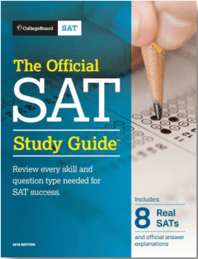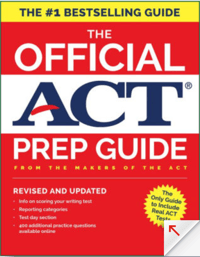 All of these books offer real practice tests from the makers of each test, making them the most beneficial practice tests.
Other Test Prep Considerations
Do You Qualify for a Fee Waiver?
Never take a national standardized test without reviewing the material! If you attend a Title 1 high school, or if you qualify for free or reduced lunch, you will be eligible for a test fee waiver. This will save you quite a bit of money. Do not waste it by not reviewing for the test. Fee waivers are limited, so use them wisely. If you sign up using a fee waiver and do not show up for the test, it counts against you. You just wasted one of your fee waivers. See your counselor for a waiver.
Know if a College Requires SAT II Subject Tests
A small amount of colleges & universities require you to submit SAT II or Subject Area Tests. You will want to know junior year if your college choice requires these extra tests in order to plan your testing calendar. If you do not realize you need the SAT II until senior year, you may not have enough time to sign up, take the test, and submit your scores before the admissions due date. This link will help you to find out if any colleges on your list require the SAT II's.
Is it True that Not all Colleges Require a Test Score?
Yes this is a true statement. This website lists all colleges that do not require a test for admissions. Some of the colleges MAY require a test score for admission into certain majors or for scholarship purposes. Be sure to research the colleges on your list for full details and call their admissions office if you need clarification.
A Final Word on Test Prep
While the world of test prep can often be overwhelming, we are lucky to live in a time with so many valuable free resources and quality study materials. To figure out the best approach, take into consideration your budget, your ability and motivation to study independently, and the amount of increase that is both realistic and needed in order to apply and get accepted into the best fit school for you!