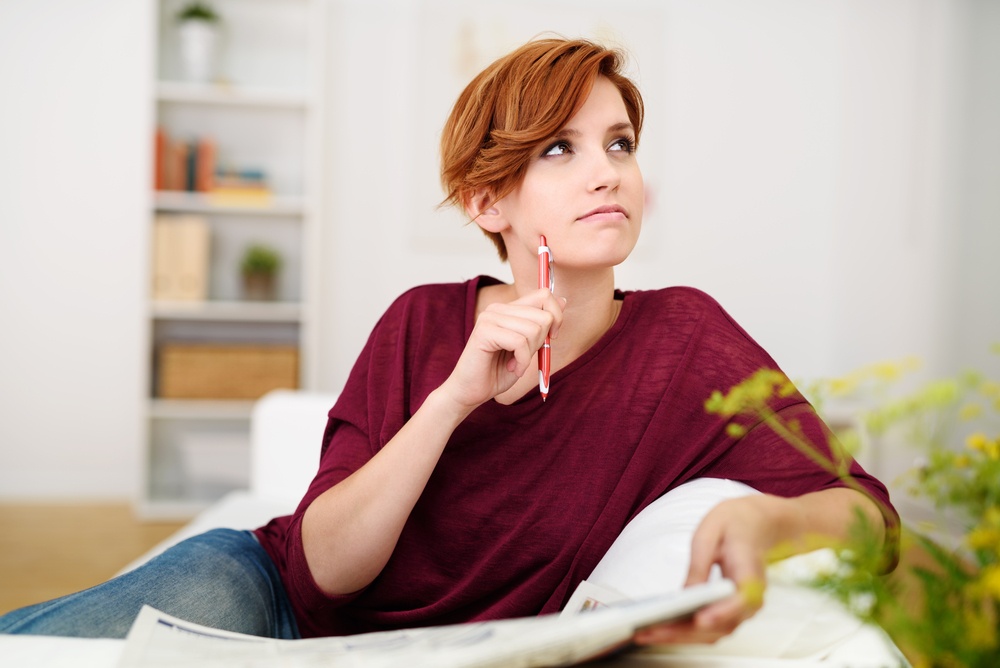 College Decision Day! Parents, Don't Be Afraid to Let Go
By Karen Miller on April 26, 2018
Decision time is just around the corner, and many students are still uncertain about which college they will attend. What makes this year even more difficult is the number of students who have been waitlisted by their first choice college. In fact, it seems as though the frustration around waitlisting students has been growing each year. However, since being accepted off of the waitlist is unpredictable, to say the least, it's time to take a final look at the colleges to which your student has been accepted.
While some students have already decided on a college, put their money down, and started buying gear, other students have yet to make a decision. And the stress is real. As a young adult, the pressure can feel overwhelming. What if I make the wrong decision? What if I turn down a scholarship at one school and regret it? What if the best academic school is not the best fit? What if I like both of them?
Needless to say, the insane cost of college only adds to the stress, especially if you are uncertain about which school to send a deposit to. While some kids, such as those who are either unsure of where to go or unhappy with their application results, may choose to take a gap year, that might not be an option or a desire for others.
So, what can we, as parents, do to support our children during this often difficult and overwhelming decision? Let's give our children the encouragement to make their own decision. That's right - put the decision in their hands and empower them to feel confident in making the best one for themselves.
You can begin by asking, "if you close your eyes, where do you picture yourself? What is your first thought?" If they immediately answer with a specific college, then that college is likely the place they "see themselves," which often equates to the best fit college- the place they feel most comfortable and could imagine finding friends. So, go with it! Deposit your money, start celebrating, and try not to look back. Remember, at this point in the admission cycle, you have hopefully deliberated, visited colleges, and discussed, discussed, discussed. This "close your eyes" advice is certainly not meant for those at the beginning or even middle phase of this journey. But when it comes down to decision time, like the last week before the answer is due, it might help.
If there is no immediate response, then it's time to get serious about comparing all options. It might be helpful to have your son or daughter read the 5 Factors in Creating the Best College List for You. It is useful to not only consider the five factors discussed in the article (size, distance from home, campus type, major, and best fit) but also rank the colleges based on the order of importance for each of these factors. The Coalition has a great "Custom College Ranking Tool," which allows students to rate their colleges based on the criteria that is important to them. This tool provides an alternative to the traditional pros and cons list. However, for others, that traditional pros and cons list might be the best hands-on way to make this decision. In addition, if you took notes while on college tours, take some time to review them, as they might provide insight you might have forgotten.
Regardless of which way you go about making the decision, it's important to have your student steer the ship and create the list and/or rankings. While it can be difficult for us as parents to resist jumping in and taking control of this enormous, expensive, and life changing decision, it's officially time to let go. And trust me, as a parent of teenagers, I almost cried when I wrote that last sentence. Plus, I am not always great at letting go or giving them the ability to make decisions for themselves, especially when the decision is different than what I might have wanted for them.
Over the years, I've heard parents say, "But I always pictured them at XYZ College," or "I want them to stay close enough to home so that I can see them" (actually, that's my personal sentiment, which I desperately try to keep to myself around my children and my husband, who wants them to explore the world), or "ABC University has a better reputation, so that must make it a better school."
And even though it keeps me up at night to think that my children will one day be physically far from me (and I do want them to explore the world too, but I'm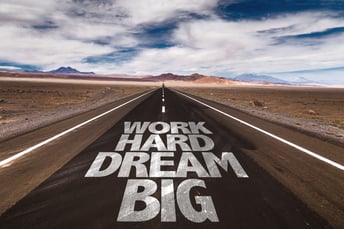 wondering if I can go with them?), I know that in the end I have to let them take flight.
For the parents who are worried about reputation, keep in mind that reputation often revolves around what other people think rather than what might be best for your son or daughter. Frank Bruni, author of Where You Go is Not Who You'll Be explained to Don Lemon on CNN that "drive, grit, ingenuity, resilience - these things matter so much more than the name on your diploma, and we are not giving kids this message."
With over twenty years of working with students in this space, I can honestly say that finding the best fit college is more important than anything else, and ultimately, it's what a student makes of the time spent at college that matters most. While some will go to prestigious schools, it does not mean that all of them will take advantage of what those schools offer. Others will go to lesser known schools and take advantage of everything, including office hours, building relationships with professors, going abroad, attending interesting lectures, etc. Yet, others will go to these schools and party, party, party, forgetting that they are there to learn as well.
In the spirit of turning over control to the students, now is a great time for them to read this blog as well. So, for the students reading, it's you who will determine how wonderful your college experiences will be by looking at this opportunity as four years in which you can explore, discover yourself, learn, dream, connect with others, and, of course, have fun. Trust yourself, make the decision, and start researching all that your college has to offer. And don't forget to give your mom and dad, who might be crying in the corner or holding the door open for you to fly, a big thank you for their support and encouragement.