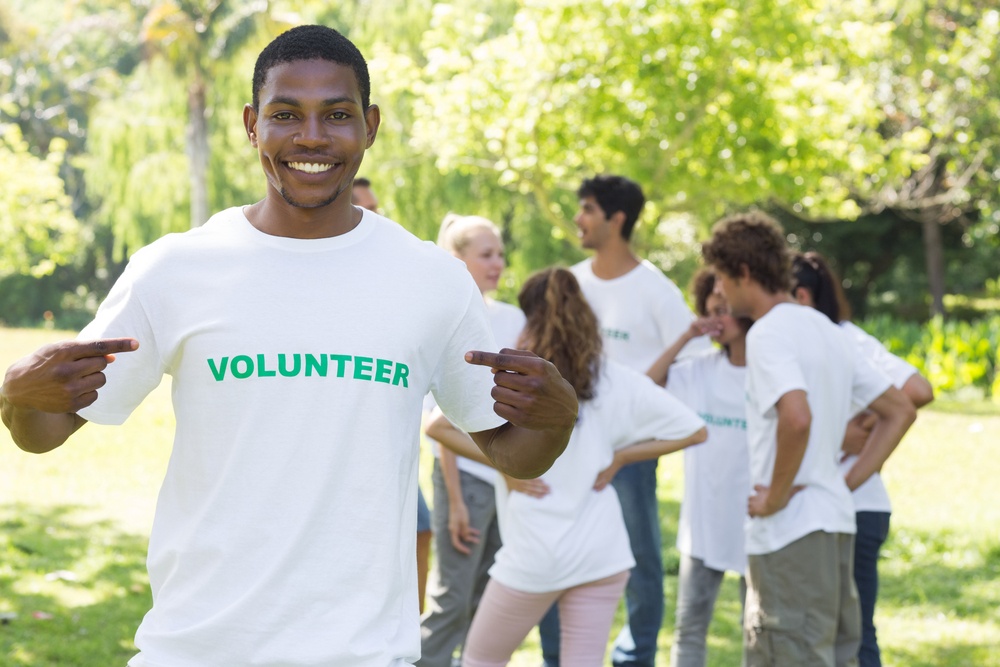 6 Ways to Make the Most out of Your High School Summers
By Karen Miller on February 23, 2018
While writing this blog post, Alice Cooper's song "School's Out for Summer" has been playing on repeat in my head. I have visions of high school students running out of school on the last day, throwing their books in the air, and looking forward to a fun, relaxing summer break. However, about a week into summer, reality usually sinks in - you need to do more than just sit around for days on end. Waiting until the second week of summer to start planning is usually too late. Typically, all of the jobs are taken, the volunteer programs are full, and the internships were filled months ago. Right now you might feel overwhelmed between school work and extracurricular activities and dread the idea of planning anything for the summer, but it's wise to start organizing sooner rather than later.
Realizing that there are different financial situations for students, most of these ideas are meant to reach students of all socio-economic levels. If you are motivated and put in the time to research what you might like to do, then you can secure an opportunity that interests you. In fact, in your job, research, or volunteer application, you should tell your story. If you are a first generation college-bound student or a low-income student, most employers and programs would like to know about you. Don't hide from your life story; instead, be proud of where you've come from and use your experiences to show what you've learned and why they have motivated you.
In addition, do not be afraid to use your network to help you. Reach out to your family, friends, teachers and guidance counselors, but don't stop there. If your dream is to become a doctor and you or your family do not have any personal connections, then ask your own doctor for some help and advice. Most professionals are excited to hear that a student has the drive and interest to learn about their field, and if they cannot help you directly, many will be glad to guide you down the path to discovery. While you will be accomplishing the short-term goal of finding something valuable to do this summer, you are also building your long-term network, making connections, and finding your place in society. So don't be afraid to put yourself out there; you might be surprised with how many people are willing and happy to help!
Option 1: Work
While this option may seem like the most obvious and for some, an essential contribution to your family or college tuition, I'm hoping that you approach the idea of finding a job a bit differently than in the past. While scooping ice cream or bagging groceries may be convenient and help you earn a paycheck, take some time over the next month to think about what you could do that might help you explore or learn something new. Obviously, if you plan on becoming an architectural engineer, you are by no means qualified to jump right into that profession today. However, you might be able to find a job working for either a local construction company that builds and remodels homes or an architectural landscape company that focuses on designing and building outdoor spaces. When you apply for the job, indicate your long-term goals. Then, even though you will likely be doing the manual labor, you can begin to learn about all aspects of the industry. If the owner or boss of the company realizes that you are happy to help with the smaller tasks, such as demolition, but you would also like to learn about the bigger process, she/he just might have you sit in on meetings or review sketches. Either way, you will have a hands-on experience and learn a great deal.
Option 2: Intern
Securing a summer internship can sometimes be difficult. It's a great idea to start with your high school guidance department. Often times, businesses may ask the local high school to post internship opportunities. In addition to your guidance department, you should feel comfortable asking your network for help, especially if you have a particular interest. For example, if you would like to learn more about the life of an entrepreneur who owns his/her own business, then ask your parents and friends' parents about their connections. Prior to contacting any business, it's important to spend some time researching what they do and creating a resume and cover letter to submit on your behalf. You want to be taken seriously, so acting professionally is one way to make that happen.
If you've exhausted your network, you can also look online to learn about different internship possibilities. Be aware that there are some internship programs available online that will gladly take your money to find you an internship opportunity. I'm always a bit skeptical about these services, so spend some time investigating as to whether those types of programs are credible before spending any money. On the other hand, you can find some wonderful opportunities online, such as Johns Hopkins' Center for Talented Youth, which lists twenty-one different science internship possibilities around the country.
It's important to understand that some internships are paid and others are not. According to the United States Department of Labor, companies are allowed to have unpaid interns only if they follow seven rules. One rule that benefits the student is that "the intership provides training that would be similar to that which would be given in an educational environment." A second rule states that the "internship provides the intern with benefical learning." As a result, interships are a great way to learn more about a particular field so that you can either add it to your list of possible career paths or remove it altogether.
Option 3: Research
If you live near a university, then spend some time learning about the different research opportunities that are available. While this might not be the path for everyone, for those who would like to study biology, physics, chemistry, or technology, this opportunity is perfect! Take Temple University in Philadelphia, PA, for example, which offers the Teen Research Internship Program (TRIP), "a rigorous lab-based course for high school students who are motivated to explore their interests in science, technology, engineering, art, and math (STEAM). The mission of the TRIP Initiative is to foster an enthusiasm for science by offering students a chance to do hypothesis-driven research and hands-on learning in a lab." Since the application for this particular program is available in March, now is a great time to investigate all of your local options so that you are ready to apply!
If you cannot find a program offered at a college near you, do not let that stop you from finding an opportunity on your own. In fact, Lindsey, a former student of mine, was determined to find a research opportunity in the field of technology. As a result, she began by researching the professors at her local colleges. After learning about each professor - from what classes they have taught to what research they have performed and written about - she carefully crafted a unique email to each one referencing what she had learned about them and how she would be interested in helping and learning from them over the summer. She did not create a "one-size-fits-all" email. Some professors never returned her email; however, most took the time to respond. As a result, she was offered two different opportunities and was able to make both of them happen, spending four weeks at each university. If you are driven and passionate about forging your own path, you will often find people out there who are willing to help. Take the initiative - it's your life and your future!
Option 4: Volunteer
Volunteering is usually a positive experience on many levels. While it always looks nice on your college application, be aware that a short stint of volunteering doesn't really impress anyone. If you are passionate about helping others, then put in the time. To get the most out of it, investigate volunteer activities that you will enjoy doing and that can help you further understand your passions. Then the reward is twofold: you helped others and learned more about yourself.
Places to contact in your local area to find out if they need/want summer volunteers:
Medical: hospitals, nursing homes, doctor's offices, Red Cross Youth
Educational: libraries, Schools on Wheels, your school or school district, museums
Those in need: homeless shelters, soup kitchens, food pantries, Habitat for Humanity
Animals: animal shelters, zoo's, rescue centers, veterinarian offices
Environment: nature centers/conservatories, the Audubon Nature Institute
Special Needs: Best Buddies, Special Olympics
If you need additional assistance in finding a volunteer program that works for you, Volunteer Match, United Way, and DoSomething.org are great resources. Again, take the initiative! The summer is the perfect time to help others.
Option 5: Be Creative
Find a project that you are interested in and complete it independently. For example, Sean, one of my former students, spent an entire summer taking apart and then rebuilding a motorbike. After work each afternoon, he would rush home and spend hours on his project. His inspiration stemmed from his love of participating in all-terrain motocross races, which would take him on a 60 mile journey through the woods. If he wasn't able to fix his bike, his race would be over. This racing passion led him down the path of discovering what he wanted to study in college: mechanical engineering. While he had tinkered with his bike in the past, the summer that he spent rebuilding his bike caused him to realize so much about himself and ultimately his future. As a result, he wrote his college application essay about this experience and was accepted into his first choice college to study mechanical engineering. Therefore, if you have a specific interest, why not take the time in summer to further explore it independently? You do not have to find a structured activity in order to learn more about yourself.
Option 6: Study
Take a summer class at a local college or community college. If you took a class during the school year that you really enjoyed, consider looking for college level classes in the same field or subject. Or if you are interested in a subject that might not be offered at your school, then research local colleges to find out what they might offer. Since colleges run on a different academic schedule than high schools, you should spend some time figuring out which session might work for you. The first summer session may begin in May, when most high school students are still in school, so investigate whether they have second summer session that may begin in July and run through August. In addition to learning more about a subject, you might also be able to transfer those credits to the college that you ultimately attend! A win-win!
While doing any of these options will look great on your college application, it's more important to start thinking about the decisions that you make as part of the journey to discovering yourself. At the end of the summer, you might reflect on your experiences and realize that you loved what you did, which might lead you to make future decisions to explore that area. However, you might also realize that you didn't enjoy it, which is equally insightful because now you can choose a different path moving forward. Overall, make all of your high school summers count. That's not to say that you shouldn't have any down time; in fact, you should! None of these opportunities need to take up 60 hours of your week. You can spend 10 hours a week on one thing and 10 hours on another thing, and of course, build in some down time to hang out with your friends so that you are rejuvenated and ready to go next year. If you start to think about summer as a time of self-discovery, you will not only enjoy your summer but also build a path to the future.