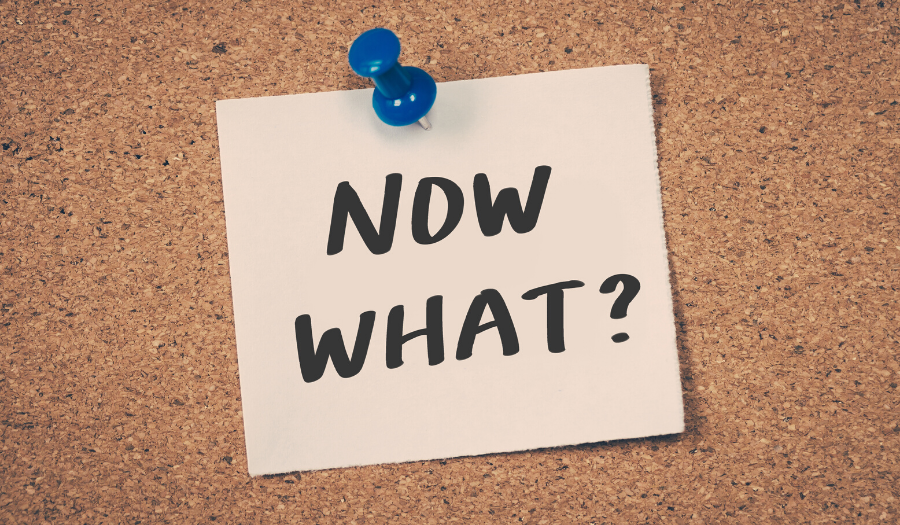 You're In. Now What? Strategies For Evaluating Enrollment Options
By Peter Van Buskirk on March 11, 2020
Throughout the month of March, high school seniors will learn the outcome of their college applications ranging from offers of admission to letters informing them of waitlist or denial. It's a high-emotion time for families, mixing excitement with anxiety. Your options are now clear; so, how do you go about evaluating the possibilities in order to choose the college that will best enable you to achieve your goals?
Whether you're a college applicant or that student's parent, this webinar will walk you through strategies for evaluating your enrollment options. While it is important to take time to celebrate your college acceptances, it is absolutely critical that you make time to objectively evaluate your options. Doing so can mean the difference between attending a "good" college, and attending the "best" college for you; between accumulating a reasonable amount of debt, and accumulating an unreasonable amount of debt.
Below, you'll find a high-level overview of the key topics discussed, along with the times that those topics are discussed within the video. We hope this helps you jump to the specific parts of the video that are of interest to you.
If you have additional questions, we encourage you to reach out via our contact form!
The Agenda - What's Important to Colleges?
Institutions want students who are: bright, motivated, high-achieving, diverse, and in possession of unique "gifts".

What does that mean? There's no clear way to predict how each institution will evaluate you, but we provide some detail on the agendas of colleges to give you insight.

The most important focus of selective institutions now, in early March, rests on senior year grades.

To hear the full explanation of the college "agenda," jump to 3:57.
The "Hidden Agenda" - factors that often determine who is admitted after the "Agenda" as been considered.
Money. Despite what you hear about institutions being "need-blind," ability to pay can be a factor. As admission officers weigh their options, there is a good chance your academic and your financial credentials will be considered together to determine their potential return on investment.
Likelihood of Enrollment. A ton of students apply to institutions just to see if they can get in. So the question at selective schools will be, "if we admit you, will you choose to enroll?". Institutions can use predictive analytics to gauge the likelihood you will accept their offers of admission.
SAT Scores. As much as we collectively like to say that SAT scores aren't important, institutions use these scores in their marketing material in an attempt to quantify the strength of their respective entering classes.

To hear more about the "hidden agenda" of colleges, jump to 11:11.
How Does "Enrollment Management" Come into Play
Enrollment managers are tasked with making sure their institutions get the right number of students and that those students can be successfully enrolled in order to generate the necessary revenue.
Enrollment managers will consider students through different "doors of enrollment" - ED, EA, and Regular Decisions, as well as the Waitlist, and a mysterious category we'll call "Other" - in order to achieve high yield rates and increase their selectivity. We discuss specifically how the different doors of enrollment are utilized in achieving their enrollment goals.

In particular, learn how and why Regular Decision applicants are being squeezed.

To hear more about enrollment management, jump to 17:25.
What's Next for Students Who are Admitted?
Revisit your priorities and focus on your "fit" once more.

We provide steps for assessing "fit" and provide a checklist to help you.

To hear more about what steps to take after acceptance, jump to 29:10.
What Happens when a Student is Placed on the Waitlist?
You will receive a letter with a call-to-action.

You must indicate to the institution that you would like to remain active on the Wait Lis

t in order to have a chance of gaining admission.

To hear more about being placed on the waitlist, jump to 39:37.
Keys to Navigating the Waitlist
Get on "the radar" of the regional recruiter.

Update files (grades, honors, awards).

Visit the campus again, if possible.

Clarify the need for financial assistance.

To hear more about navigating the waitlist, jump to 46:40.
How and When Does the Waitlist Operate?
May 1st- "The Candidates' Reply Date"- is the date by which students declare where they are attending in the Fall.

Waitlist activity typically begins in mid-April; some selective schools may remain active until August.

Be prepared for a phone call, have your finances in order, be prepared to decide quickly and to forfeit your enrollment deposit at another school.

For a full explanation of the waitlist timeline, jump to 49:20.
How Should Families Assess Their Options in Terms of Cost?
Make sure you fully understand your out-of-pocket costs.

Understand that borrowing is a choice. The institution that values you the most will make the most appealing financial aid offer.

Keep in mind that debt is not a bad thing in terms of establishing a credit score; however, there is a difference between reasonable and unreasonable debt.

To hear more about assessing cost, jump to 52:36.
Is There Any Chance Families Can Negotiate Better Deals?
It is possible to appeal with information NOT argument.

Do not wait to make your appeal.

Make sure you have tangible evidence to support your appeal.

Consider showing a competitor's financial aid awards. Be sure that it is a true competitor, though.

For a full explanation of appealing a financial aid award, jump to 1:04:44.
Q&A
We will answer the following:

What is the deadline for decision-making?

Do colleges ever change their decisions?

Can I be on more than one waitlist at a time?

I haven't gotten into any college that I applied to. What can I do?

What should I do if I've been admitted but want to take a year off?

To hear our full Q&A section, jump to 1:07:00.