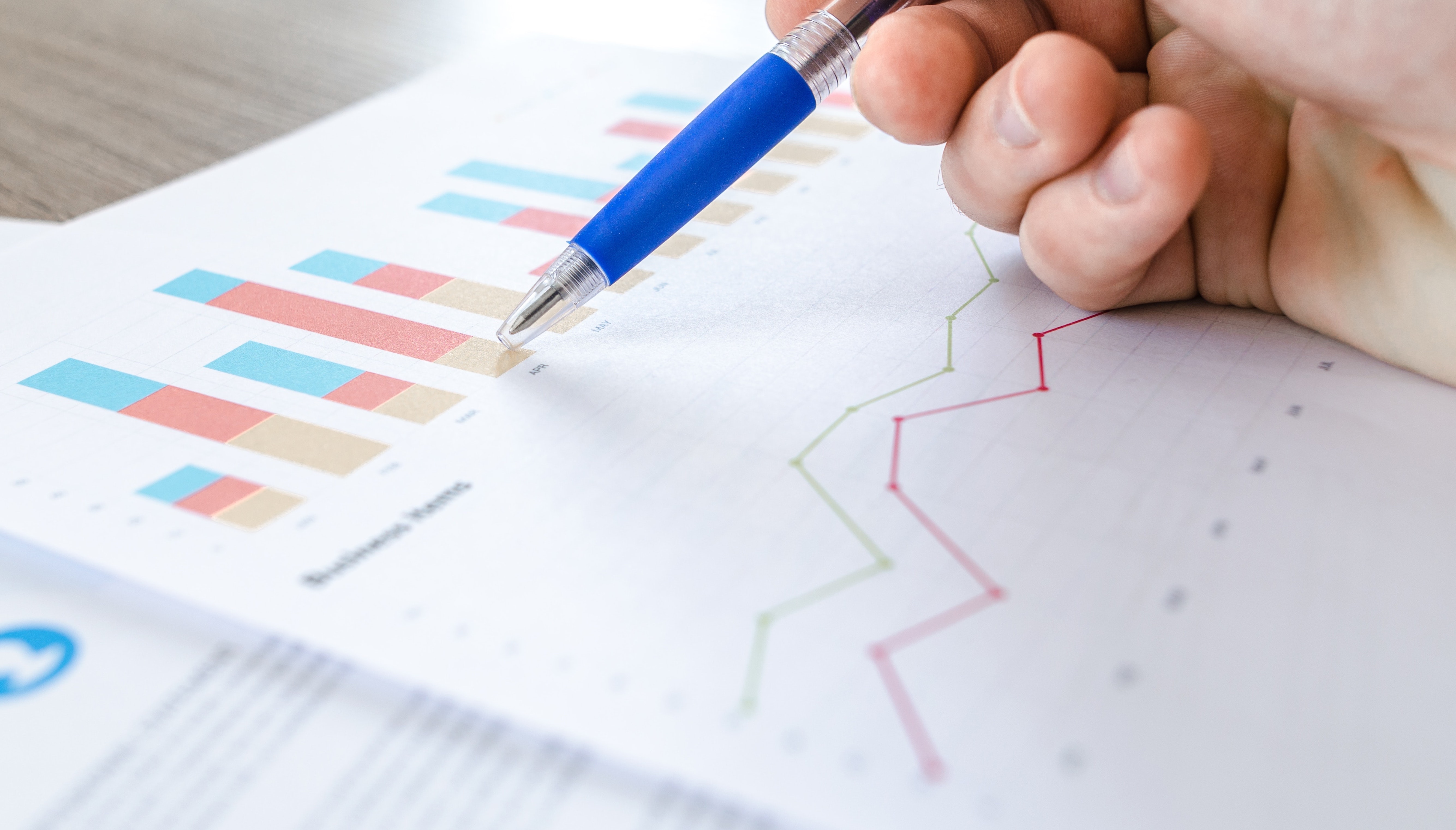 8 Tips To Maximize Your Financial Aid Opportunity
By Peter Van Buskirk on October 23, 2019
As the college admission process becomes real to you, the discussion about affordability—and the need of financial aid—also comes into sharper focus. Our last post, Inside the Financial Aid Process: A Guide for Students and Parents, provided an overview that should make you feel more comfortable venturing forward. The path you must navigate, though, is fraught with figurative potholes that can throw even the best prepared off course!
As the college admission process becomes real to you, the discussion about affordability—and the need of financial aid—also comes into sharper focus. Our last post, Inside the Financial Aid Process: A Guide for Students and Parents, provided an overview that should make you feel more comfortable venturing forward. The path you must navigate, though, is fraught with figurative potholes that can throw even the best prepared off course!
In this blog, we'll take a more nuanced look at some circumstances you are likely to encounter along the way. Nobody likes surprises—especially when it comes to money that you might owe. So, let's try to anticipate them. A bit of foresight, transparency and interpretation should do the trick!
Colleges are businesses
Yes, colleges are educational institutions, but they have bottom line accountabilities. They might possess extraordinary teaching resources and research facilities but, at the end of the day, they must be able to pay their bills. Many are also intent on doing the necessary to compete for positioning on the mythical pecking order.
As a result, college officials must manage a complex matrix of financial and performance variables. While it is tempting to think that your educational future is of paramount importance to them, you would be wise to remember that it is institutional self-interest that drives their processes.
In the coming weeks and months, you are likely to hear and read statements from colleges that are intended to frame the admission processes on their campuses, statements like "ours is a need-blind admission process," or "we meet 100% of the demonstrated need of all admitted candidates."
These statements seem incredibly forward-thinking and altruistic on the surface. As you process them, though, be careful to separate the rhetoric from the reality in order to remain clear-eyed about your own situation.
Understanding "need" based financial aid
The concept of financial "need" is used in reference to the difference between your expected family contribution (EFC) and the total cost of attendance at a given college. If your family can afford the total cost, you have no "need" of assistance. Conversely, you are eligible for need-based assistance if your family can't cover the full cost.
The people making the determination of "need" are the college's financial aid officers. On the surface, the process would seem straightforward—they look at the results of your financial aid applications. Right, but which ones? When practicing differential need analysis, financial aid officers can basically pick a number—justified by the FAFSA, the College Scholarship Service Profile or, simply, "professional judgment"—that reflects the value attached to your candidacy.
Moreover, preferential packaging will enable them to present you with a financial aid award that is consistent with the degree to which you are valued as a potential student. If you are one of the top candidates at a college, expect generous scholarship and/or grant assistance.
On the other hand, if you are very good but not quite at the top of the class, you might receive a financial aid award that includes more borrowing opportunities for you and your parents (while meeting your need!). Or you might receive a "gapped" financial aid that falls short of meeting your need.
As you can see, the concept of "need" can be highly subjective. While it sounds encouraging that an institution is committed to meeting the difference between your EFC and the total cost of attendance—your need, the statement is only meaningful if there is mutual agreement with regard to that assessment. Don't be surprised if multiple colleges, all claiming to meet 100% of demonstrated need, offer financial aid in different denominations based on need assessments that reflect your value to each institution.
Implicit in this conversation is the "value" and "return on investment" that is attached to each candidate. At some point in the selection process, admission officers intuitively, if not empirically, arrive at an understanding of a candidate's likely need of assistance. The greater the need, the greater are the ROI expectations.
The key, then, is to target institutions where your candidacy will be highly valued. When that happens, you have leverage in the determination of "need" as well as the manner in which your need is met. Such schools will admit you and use their resources to encourage your enrollment.
It's important to note the correlation between selectivity and leverage. The harder it is to get into a college, the greater is the competition among extremely talented candidates—and the less leverage you are likely to find when it comes to financial aid.
Conversely, you have lots of leverage at less selective colleges that are more likely to use their financial aid in an attempt to attract your attention.
The truth behind "need-blind" schools
You are bound to hear from many institutions that say they are "need-blind" in the college admission process—that they will consider students for admission without regard to their family financial circumstances. In other words, they promise to look only at the academic record, not the bank record. Implicit in the statements is a commitment to an inclusive admission process that is unbiased by the ability to pay.
Here's the "rub." The statements presume that the practice is absolute—that ability to pay never comes into play—and it applies to all of the university's applicant's in all circumstances of the selection process (not most of them most of the time). When there are exceptions, few as they might be, in the admission process, the concept falls short.
Another underlying premise of "need-blind" admission is that the wealth of an institution affords it the ability to proceed in this manner. Accountability (to the IRS) for a fixed financial aid budget, though, limits the potential for any institution to spend financial aid indiscriminately. At some point, difficult decisions must be made.
The bottom line: try not to be distracted by the rhetoric. It's not a matter of moral imperative. The reality is that each institution will use its financial resources strategically to leverage the enrollments of the students it values most.
Tips for maximizing your financial aid opportunities
Do the math! Financial aid awards are not very transparent—the true EFC is rarely revealed on the award letter and it is only after calculating the numbers yourself that you find the total out-of-pocket expense your family will need to assume.
Meeting your need- or contributing to our debt? Financial aid awards comprised of large sums of loans, to be taken by the student and/or the parents, are not truly meeting your need. Rather, they are creating more debt exposure to your family. By packaging financial aid in this manner, colleges are simply creating a range of sourcing opportunities for your family to generate cash that will help to cover our college costs.
Beware of debt pitfalls.

It might be prudent to use the parent loan (PLUS) to address your cash flow needs within the expectations of your EFC. When the PLUS loan is factored into your need-based financial aid award, though, the institution is effectively expecting you to pay more out of pocket. You would be wise to consider other opportunities that will meet your need with grants or scholarships (rather than PLUS loans), funding for which there is no pay-back required.

Don't wait to apply! Your parents can use their 2018 IRS returns to complete both the FAFSA and CSS Profile forms immediately. Waiting until the admission decisions are known to begin the financial aid process is extremely risky. The reason: most institutions "spend down" their financial aid budgets as they proceed through the selection process. If you wait to apply for aid until you have an offer of admission in hand, the money might well be gone.
Get an "early estimate" of your EFC before applying ED. Early Decision can improve your chances of admission at most colleges by 20-25%. Do not apply ED, however, if you have any uncertainty about cost, affordability and unresolved financial aid. Present your most recent IRS return to the financial aid office at the college in question and ask for an "early estimate." If you are not completely satisfied by the feedback you receive, then ED should be "off the table" at that college as you will never have more leverage.
If the numbers don't look right, appeal! Soon after you receive an offer of admission, you should expect to receive a financial aid award letter if you have applied for financial aid. This will be true of candidates for both Early Decision and Regular Decision. Hopefully, the numbers are consistent with your expectations and you feel reassured about your ability to meet the cost of attendance for the colleges in question. If not, contact the financial aid office at the school with your questions and any new and relevant information that might be considered in an appeal of your financial aid award. Do this as soon as possible.
Discuss cost/affordability at home. Communication about cost and affordability at home is critical to good decision-making. Make sure everyone is on the same page with regard to how much your family is able/willing to spend on a college education. This "ounce of prevention" can help to avert stressful conversations about paying for college at the end of the process.
Manage expectations. Know where your credentials will be most competitive and set your (college) expectations accordingly. Hundreds of millions of financial aid dollars will be awarded each year—and they will go to the students who are valued most at the institutions in question.