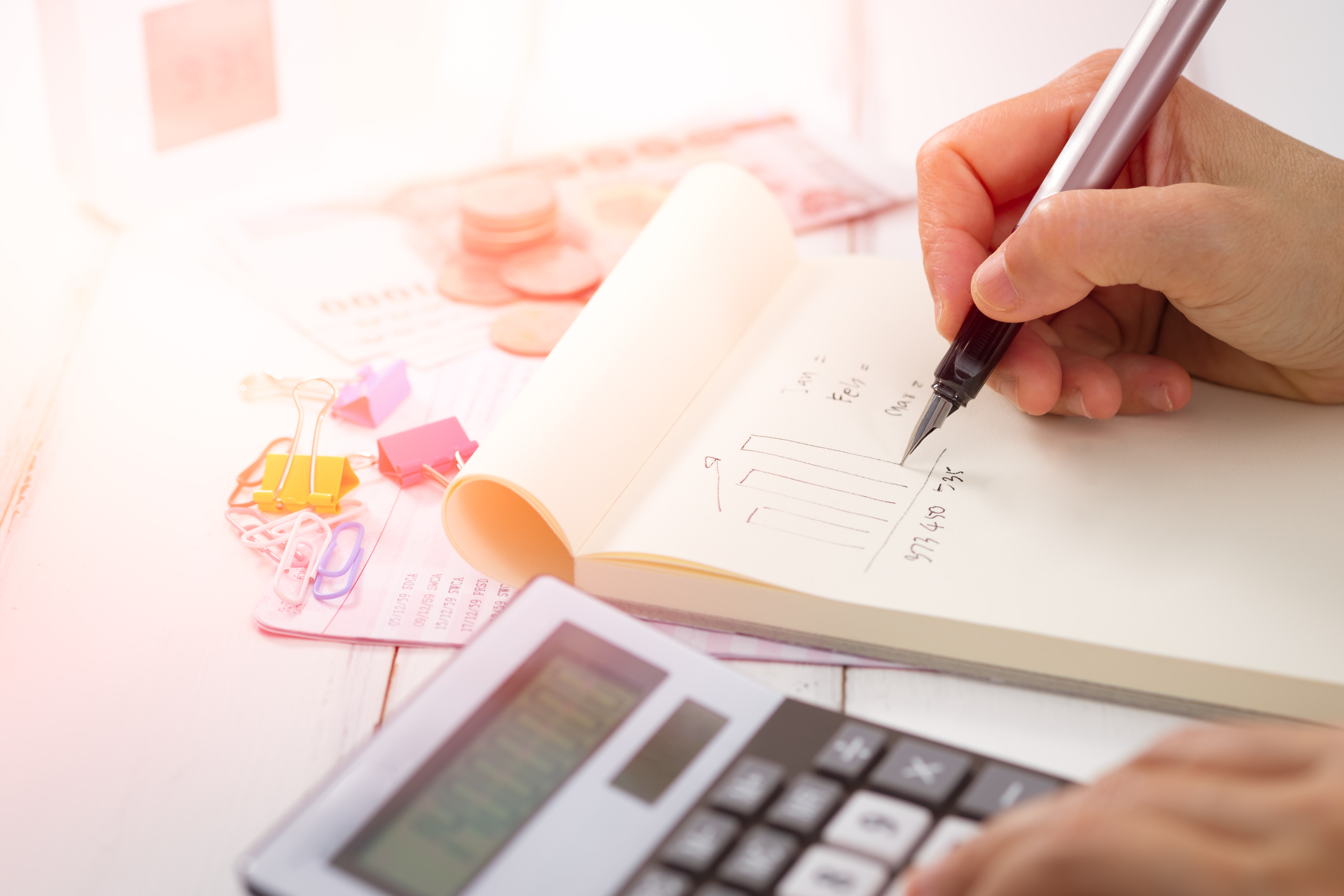 Inside the Financial Aid Process: A Guide for Students and Parents
By Peter Van Buskirk on October 11, 2019
Gaining admission to the college(s) of your choice might weigh heavily on your mind at the moment. The odds are that the prospect of affording college costs looms even larger, especially with some price-tags ranging above $70,000 per year. If financial aid is critical to your ability to attend such a college—or any college for that matter—now is the time to get organized around the possibilities.

Blog Highlights:
The break-down of what you are paying for

The 5 sources of college funding

Become familiar with your "expected family contribution"

Understand the concept of "need" in financial aid

Don't make assumptions about EFC or need in the financial aid process
So, what is financial aid? It can be a lot of things—scholarships, grants, student loans, parent loans and campus work opportunities—that are made available to help make college attendance more affordable. Most financial aid is reflective of demonstrated need; some is offered on the basis of merit.
Given the potential importance of financial aid in making college attendance possible for you, the following guidelines will help make sense of the financial aid application process you are about to encounter.
Behind the college price-tag
College isn't free and, despite what you might be hearing from politicians, it is not likely to be free for quite some time—if ever! So why do colleges charge so much?
College expenses typically include tuition, room, board, and "other fees." The room and board (meals) are fairly standard amounts that reflect market prices for items including food, supplies, maintenance, food preparation, dorm rooms, room furnishings, dining areas, heating/cooling, staffing and related programming. Prices vary according to the number of room occupants and meal plans. Some colleges provide additional amenities that can increase the cost.
Tuition covers the cost of educational expenses including faculty compensation (salaries as well as support for professional development and research), instructional facilities, lab equipment, performance halls, athletic facilities, libraries, computing resources, advisement/health services and compensation for administration/staff.
"Other fees" include social and lab (breakage) fees, transportation costs and insurance—real costs that must be absorbed by you and your family.
While some institutions will "adjust" their total cost, up or down, for marketing purposes, most can show that the total cost of educating/supporting each enrolled student is actually greater than their price-tags. This is most often the case at state universities because they are underwritten by their state legislatures—a portion of your parents' tax payment supports the cost of operation. Many private colleges and universities are able to draw from their endowments to underwrite a portion of the actual cost of attendance as well.
So, the prices charged by colleges and universities reflect real expenses. If you cannot afford the full cost of a college, you will need to apply for financial assistance.
The Five Sources of College Funding
As you approach the financial aid process, it might be helpful to regard financial aid officers as brokers. It is their job to maximize the revenue (cash to the institution) per student. In doing so, they will be mindful of five sources of funding that can generate cash on your behalf as you attempt to cover the cost of attendance.
Family: This probably doesn't come as a surprise! It has been a long-held assumption in this country that one's family should bear the primary responsibility for paying for college. If you are fortunate that your family can fully support your college costs, you're all set! Regardless of the amount your family can afford to pay, it will represent a cash receivable at the college.
Federal Government: If your family is not able to afford the full cost of college, the federal government will respond to your need for assistance with grants and loans. These funds will be sent, in your name, directly to your chosen college in amounts that can total as much as $10,000 per year. The federal government will also provide funds to support campus jobs you might wish to pursue in college.
State Government: Similar to the federal government, often times the state of residence will also respond to your need for assistance with grants and loans.
Colleges:

Once you are admitted, colleges

can choose

to offer "assistance" that addresses the difference between the total cost of attendance and the combined resources coming from the family and the federal and/or state governments. Quite often they do so in the form of a grant or scholarship

.


When this happens, a college is not giving you money—you'll never see cash associated with a grant or scholarship. Rather, it is effectively agreeing to forgive you a payment in that amount—a forgiveness that will be covered by funds from the college's endowment draw. A college might also offer to sponsor a range of borrowing opportunities for you and your parents which will result in more cash to the college—money that you will pay back to lending institutions.

Community based organizations (CBOs), philanthropic foundations, and parents' places of employment: While there seems to be many scholarship opportunities in the community—and it's certainly understandable that you might seek to acquire one—most are highly competitive, making the likelihood of securing substantial scholarship funding something akin to winning the lottery!
After the funding from your family, each of the other sources is integral to providing financial support as you contemplate your college options. Ultimately, though, the path to college begins with support from your family.
Become familiar with your "expected family contribution"
The amount that your family is expected to contribute is known as your Expected Family Contribution or "EFC." Simply put, your EFC is the difference between your family's income and assets—and your family's cost of living.
The determination of your EFC is first established by the completion of the Free Application for Federal Student Aid (FAFSA). A government document, the FAFSA, references data from your parents' IRS return in calculating your EFC and determining your eligibility for federal and state funds and, in many cases, support from the colleges themselves.
Your family should plan to complete the FAFSA as soon as possible after October 1 of your senior year using financial data from its IRS tax return two years prior to the year you start college. Upon completing the FAFSA, a Student Aid Report (S.A.R.) showing your EFC will be sent to you and each of the colleges you have listed on the FAFSA.
In addition, many private institutions require submission of the College Scholarship Service (CSS) Profile as well to the determine your eligibility for institutional funding. More granular in its assessment of family finances—and cumbersome to complete—the Profile is customizable by each participating college to reflect institution-specific requirements. The Profile should also be completed as soon as possible if you are applying to any of the schools that require it. A report will be sent to the colleges you have designated. You will not receive any information regarding the outcome of the need analysis derived from the Profile.
Some colleges also require the completion of their own financial aid forms. Make sure you are aware of the forms required for each college and submit them at the earliest possible date.
Understand the concept of "need"
Most financial aid is awarded on the basis of "need." In other words, if your Expected Family Contribution (EFC) falls short of the cost of attendance at a college, then you have demonstrated need. On the other hand, if it turns out that your EFC is greater than the cost of attendance, you will have no need.
Theoretically, colleges will provide financial aid to meet the demonstrated needs of the students they admit. You should be prepared for the likelihood that a need analysis completed using the FAFSA data might show an EFC that is lower than that revealed by the Profile. In addition to having access to the FAFSA and, possibly, the Profile, financial aid officers are able to exercise professional judgment (take into account special/unusual circumstances) in assessing EFC.
This could be confusing if you are considering private colleges as each might eventually reveal a different EFC—none of which match the EFC you saw on the SAR from your FAFSA submission!
Welcome to "differential need analysis"—a practice employed by many colleges, mostly private, that allows decision-makers to determine the methodology (based on the FAFSA or the Profile) they want to use in justifying an assessment of your need that suits them best. As a result, it is possible, if not likely, that each college to which you are accepted will offer a different determination of "need" for you!
Don't make assumptions about EFC or need
You need to be wary of online forecasters or of any service that suggests it can optimize your financial aid potential. While parameters for determining the amount of financial need you are likely to receive might seem to be predictable, the actual processes of admitting students and awarding financial aid are heavily nuanced across institutions. The predicator for the amount and type of financial aid to be offered will most often be the degree to which the college values you and seeks to leverage your enrollment.
In addition to the differential need analysis employed by many colleges, another practice called "preferential packaging" will be used to leverage the enrollments of students they want the most. In this case, colleges that admit you will put together financial aid awards that include amounts of grant, loan and work study in amounts that reflect your desirability. The more you are valued, the greater the proportion of grant or scholarship (forgiveness of payment).
Conversely, it is possible that a college might award you a financial aid award that is light on grant/scholarship but "heavy" on student or parent loans (cash to the college!). In this case the implicit messaging is that, while you were good enough to be admitted, you'll need to find a way to pay more (cash) for the privilege of attending.
As a result, online forecasters, including the net price calculators found on college websites, rarely provide a complete or accurate picture of your likely out-of-pocket expenses for a college should you be admitted.
The acquisition of financial aid, then, involves a bit of a shell game in which you are relatively blind to a range of subjective deliberations on the part of college decision-makers. As you move forward, do what you can to find transparency. Ask questions of the financial aid officers at the colleges of interest, submit required forms in a timely fashion and make sure you are targeted colleges where you will be valued for what you have to offer.