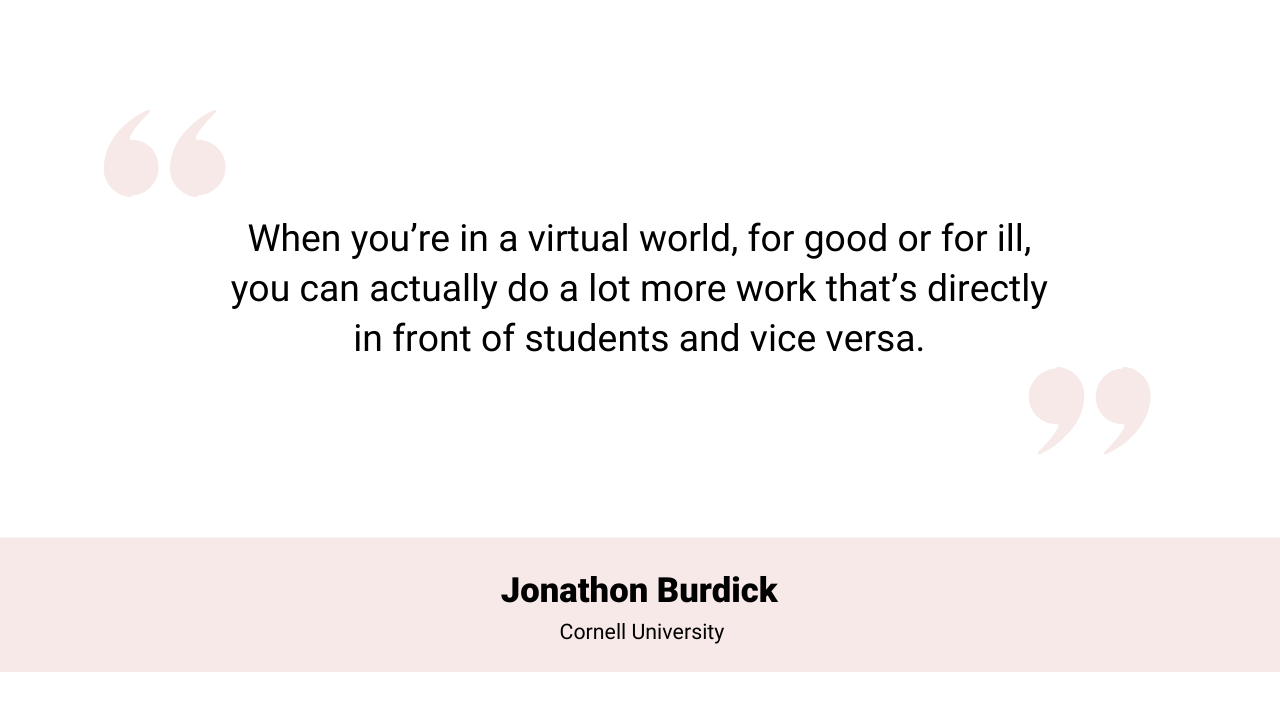 Quotes to Consider from Admissions Leaders
By Megan Kauffman on March 01, 2021
Over the past few months we've met with admissions leaders to discuss how they were navigating the changes in the recruitment process as part of the Deans of Admissions Series for the Inside College Admissions podcast. We heard from a range of colleges from large public universities to small private liberal arts colleges. Here are the key messages we heard. Follow the links below to listen to the full episodes.
On Doing Things Differently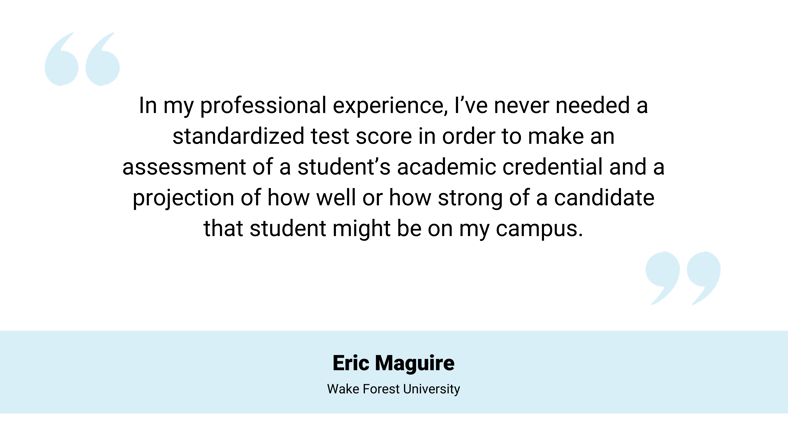 "In my professional experience, I've never needed a standardized test score in order to make an assessment of a student's academic credential and a projection of how well or how strong of a candidate that student might be on my campus."
from Maintaining Virtual Connections with Eric Maguire of Wake Forest University
"There were some efficiencies gained- just the ability to attend sessions that we couldn't in the past just because of time, money and distance."
from Operating on 100% Virtual Recruitment. A Conversation with Swarthmore College's Jim Bock
"When you're in a virtual world, for good or for ill, you can actually do a lot more work that's directly in front of students and vice versa."
from The Critical Process of Application Reading with Jonathon Burdick of Cornell University
On The Campus Visit Experience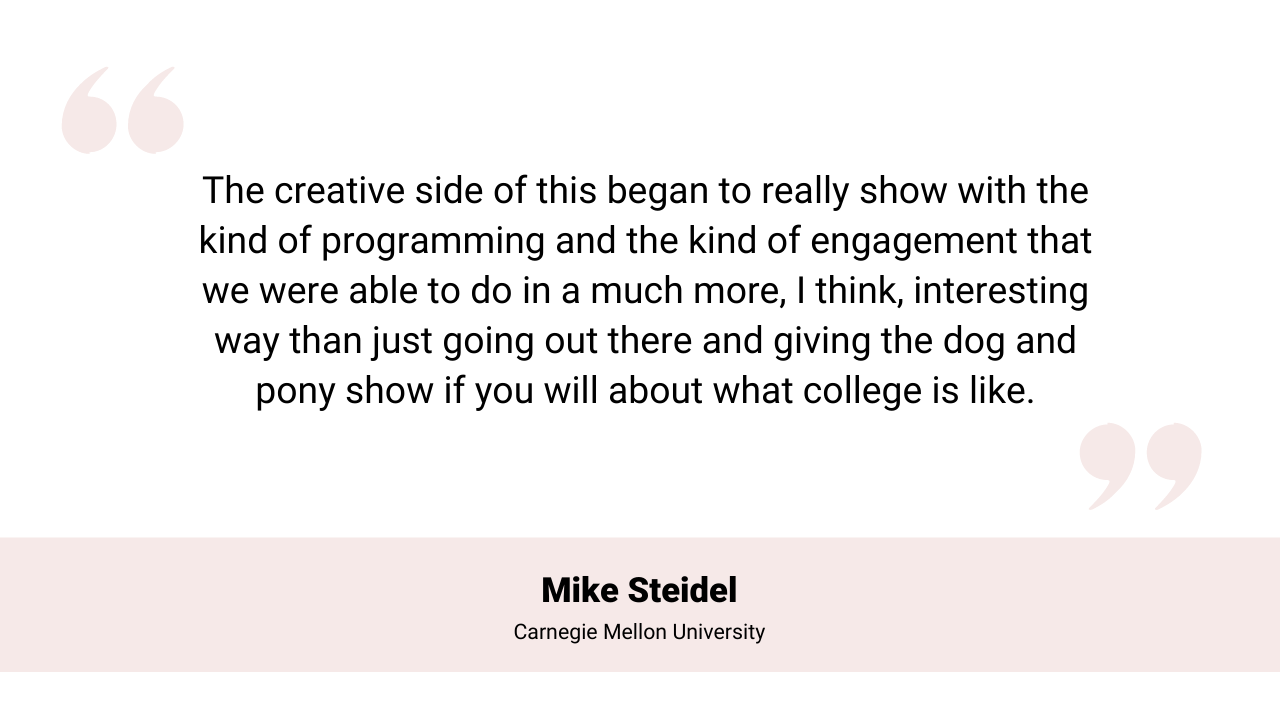 "The creative side of this began to really show with the kind of programming and the kind of engagement that we were able to do in a much more, I think, interesting way than just going out there and giving the dog and pony show if you will about what college is like."
from A Conversation About "Normal" with Mike Steidel of Carnegie Mellon University
"In the absence of that [college visit] you have to find a way to still create that energy toward the school...Now, we can have a very personalized approach to the visit experience if we're doing it remotely. I think there's some really exciting opportunities from that point."
from Innovation Born Out of Necessity. A Conversation with TCU's Heath Einstein
"I do think that the virtual programming that Marist and other colleges have put together is here to stay which is a terrific access opportunity for students that don't have the ability to visit a particular college or university. Now they can get more information than they ever imagined in a virtual environment."
from Rethinking How We Educate Our Students with Marist College's Kent Rinehart
On Creating Better Content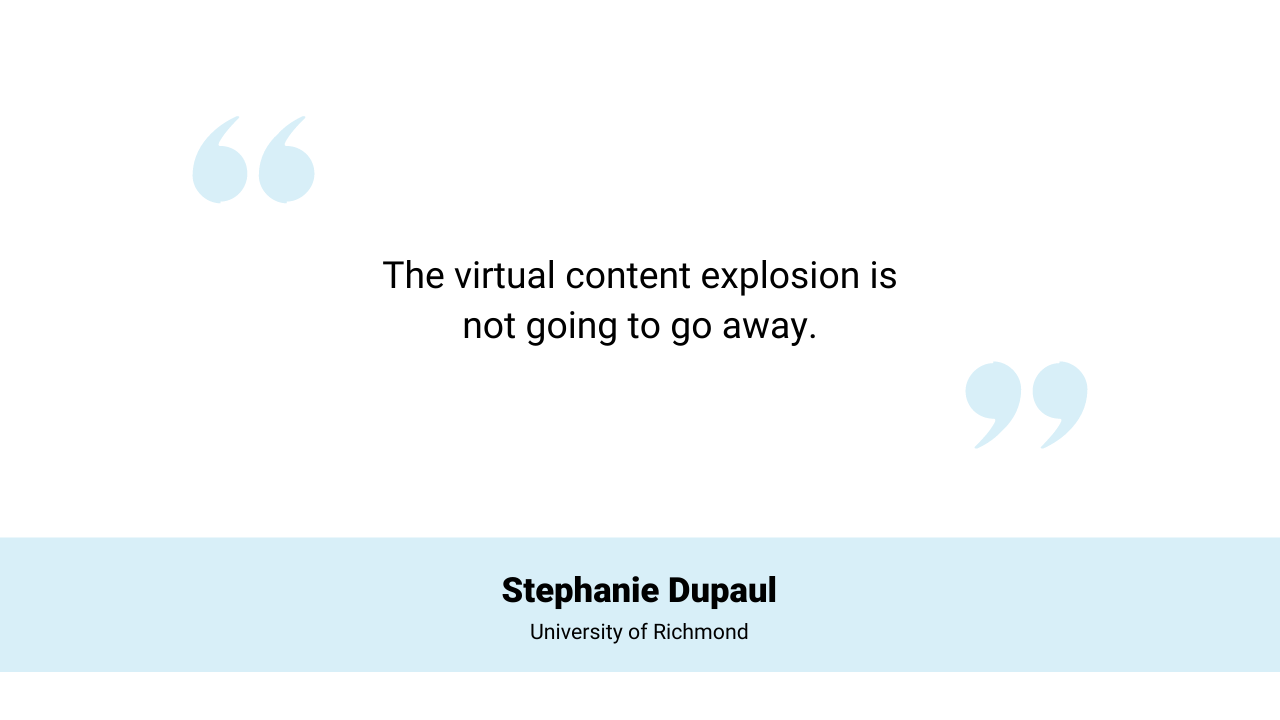 "The virtual content explosion is not going to go away."
"I'm excited about the virtual content piece, though, because I do think that will, overtime, open up access to more students. It will be easier for students to learn about more schools in a more in-depth way than it used to be."
from Authentic Applications with Stephanie Dupaul of University of Richmond
"We (colleges in general) should have always been putting out better information online than we have been."
from Distinguishing Between Early Action and Early Decision with Rick Clark of Georgia Tech
On What The Future Holds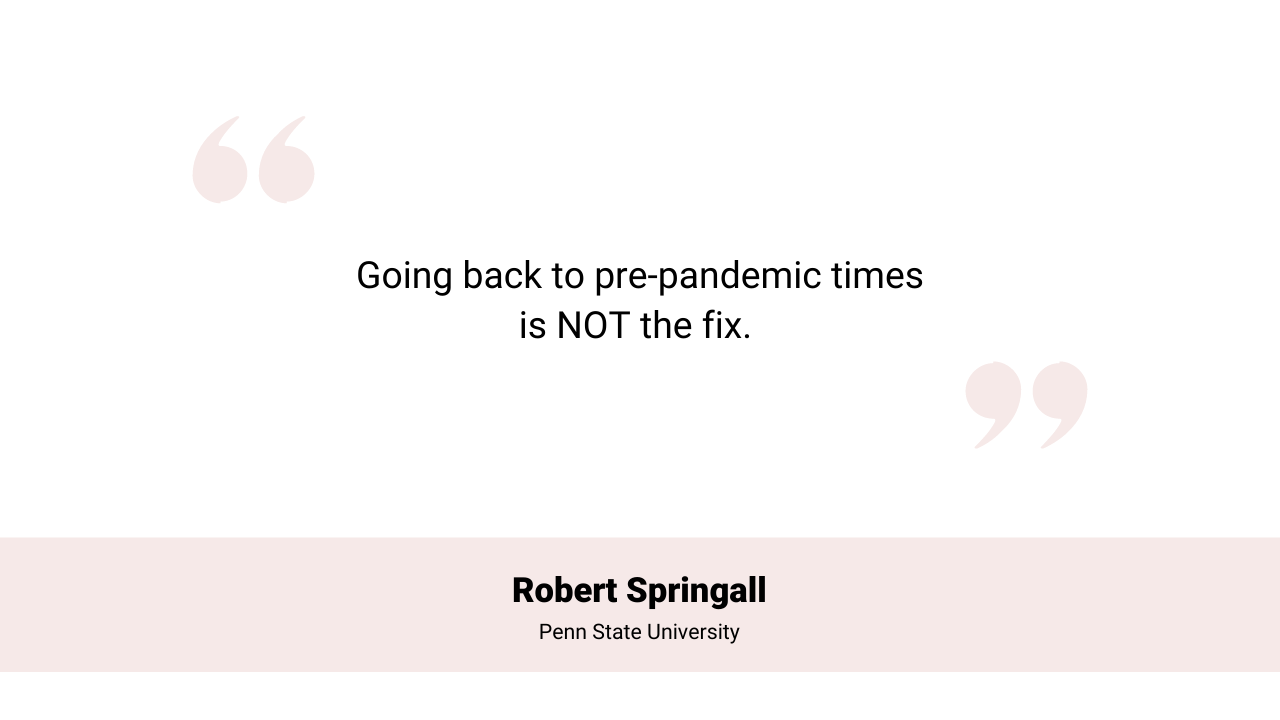 "Going back to pre-pandemic times is NOT the fix."
from Finding Good Value in Higher Ed: Featuring Robert Springall of Penn State University
"In the future you really can have more flexible scheduling in your course offerings."
from Maintaining Flexible Course Offerings with Todd Rinehart of University of Denver
"There's going to be some more awareness, I think, to how you take care of your students financially, academically, socially in bad times and schools will be judged on how they've taken care of their students."
from Authentic Applications with Stephanie Dupaul of University of Richmond
Listen and follow Inside College Admissions on your favorite podcast provider to stay up to date on the latest episodes.