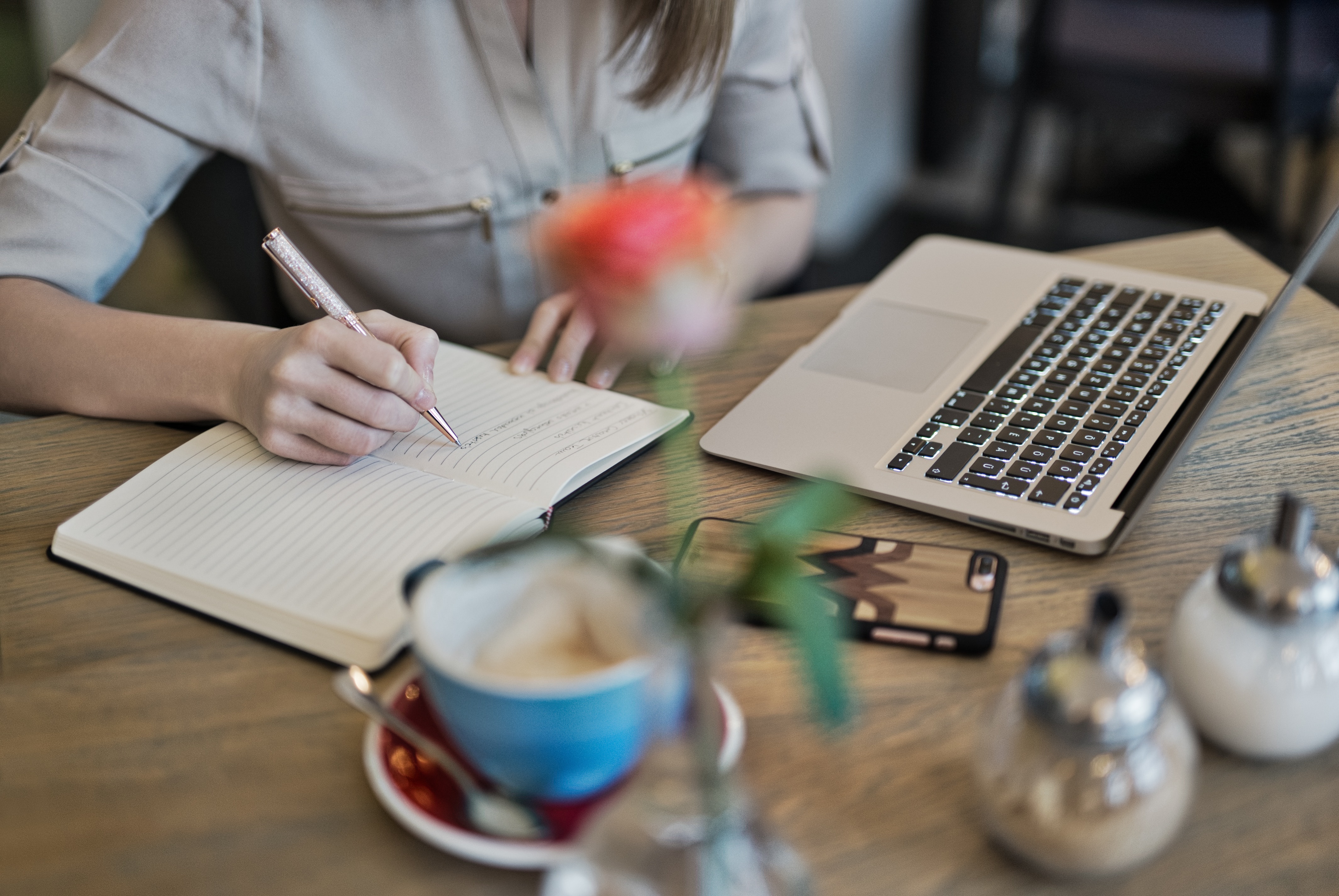 How To Write Recommendation Letters for Your Students
By Julie Kampschroeder on October 07, 2020
The weight and responsibility of assisting Title 1 students through the college admissions process is heavy. As counselors, we want to do our best to help bridge students to a happy, successful future. This is often a daunting task, and you know that these students are counting on you to help tell their story.
This brings us to one of the critical components of the college admissions process: writing letters of recommendation for your students.
I will share what has worked for me over the past three decades as a College & Career Counselor in a large, public diverse high school. I've molded my process through trial and error, and I continue to learn and improve on it each year.
Telling your student's story
One of the most important traits you have as a high school counselor, is your ability to gain the trust of your student.
Students who live with a high level of trauma in their life or live in poverty will hold their "story" close to their heart. They have numerous obstacles to overcome in order to be active in high school sports, clubs and organizations. It's not uncommon for these students to be the adult in their family who welcome younger siblings off the elementary school bus and assist them with homework and dinner. If they don't have younger siblings, they might work 35 - 40 hours per week to help the family pay bills. Or maybe some are lucky enough to not have to babysit or work, but cannot stay after school because they have no transportation and live miles from the campus.
Whatever their scenario is, remember that you need to paint that picture to colleges.
Keep in mind: it takes numerous meetings for a teenager to trust that you are "on their side", know that you love them, and have their best interest in mind, and ultimately open up. Once they know you will go above and beyond for them, you will be able to have a deeper, more meaningful counselor/student relationship and make great progress in the college admissions process.
At that point, college 'fit' will begin to surface and you're on the path to writing a meaningful letter of recommendation.
Get the information you need early
My high school has 850 juniors and seniors, so being organized and starting early is key. I've found that working with teachers is a sure way to reach students early on in the process. Here's an overview of the steps I take starting in December of Junior Year:
Present to a class
Schedule a day and time with teachers to present during their regular class period about the overview of the application timeline. This will help set expectations.
Hand out a worksheet
Next, ask teachers when they need a break (also known as a "grading day") so you can get back into the classroom and provide students a list of questions you need them to answer in order to write a meaningful letter of recommendation. Make a deal with them: if they provide you with answers by a date that works for you, you can promise them that their letter of recommendation will be completed by the first day of their senior year (or whenever works best with your schedule).
Continue to meet with students
Remind students about the questionnaire throughout the remainder of the year when you meet with them.
Develop your questionnaire for the recommendation
The following is the information I request to help me frame the recommendation. Feel free to modify as needed.
List everyone who lives with you including siblings and state if you have other step/half siblings living elsewhere (many students in poverty are not living with biological parents).

Where do your parent/guardian work and what is their job description?

Are you responsible for taking care of any siblings? Explain.

Did either of your parent/guardian obtain a 4 year degree? If so, explain.

What country were you and your parent/guardian born in if not the U.S.?

Where and how many hours do you work?

What is the biggest obstacle you have overcome or are facing right now in your life?
Be sure you let students know you may use their answers in a letter of recommendation. They have the right to ask you NOT to use specific details; however, when you explain the importance of 'special circumstances' in admissions, students will typically want their story to be told. They just do not want to be the one to tell it. The vast majority of students living in poverty do not believe 'they have a story to tell'. To them, it is simply their life.
Recommendation letter writing tips
Solid recommendation letters will include the strength of a student's academic choices on campus, strength of character and leadership, and how they contribute to your school environment. The challenge is combining all of this while also telling their story – especially because every high school counselor or community based organization (CBO) for low income students knows the competition they face when applying to selective colleges. The truth is our students are at a disadvantage from middle and upper income students.
Remember that your audience (college reps) for these letters is probably going to be age 24! You need to capture their attention early and distinguish your students from others.
Suggestions for what should be included in each letter
An overview of your school in one sentence

: Are you a large, public, diverse, urban school? These details matter.

Specific examples that make your students stand out: Give specific examples/stories of your FLI student detailing grit, perseverance, resiliency, curiosity, leadership, positivity and dedication. Make sure the statement cannot be used to describe just any student. It must relate directly to him/her.
Details beyond the résumé: Do NOT restate this! The college should already have that information. What additional context can you provide on top of this?
Power statements: These will ensure that you don't include generic details that can apply to any student. They are specific, detailed, and make an impression immediately. It's likely the college rep will simply pull out these sentences, so give them plenty to choose from when they bring your student to committee. Generalities will not make the cut.
Parting thoughts
We, the counselors, have the challenge of finding student stories – especially the high fliers who have taken the most challenging courses, are ranked in the top 10% of their class and have solid character traits. Yes, it is a challenge to find these students and gain their trust, but it is the only way our students will compete with other non-FLI (first generation and/or low-income) students in the admission process.
Are you up for the challenge?!