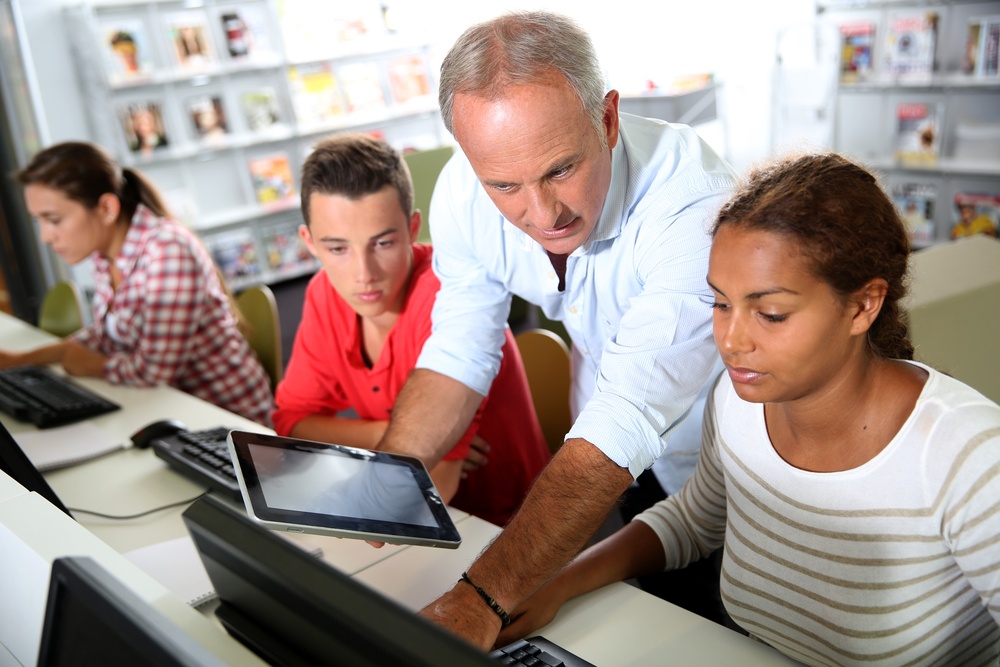 A College Search Guide for Students with Learning Disabilities and Attention Disorders
By Karen Miller on February 02, 2018
Most parents worry about sending their son or daughter off to college. However, for those parents whose children have learning disabilities or attention disorders, their worries are often twofold. Yes, they worry about the usual aspects of sending their child off on their own. Will they find friends? Will they be homesick? Will they do their laundry? However, for the parents of a student with a learning disability or an attention disorder, these fears are compounded with other worries. Will they be able to stay organized? Will they find help if needed? Will they be an advocate for themself? Who will be there to support them? Will they shut down when feeling overwhelmed?
To a certain extent, these fears are justified as the laws for high school and college are significantly different. The University of Chicago's Student Disability Services explains that "at the high school level, the school is responsible for identifying students with disabilities, testing those students, and providing services...At the post-secondary level, the student must, once approved, request his or her accomodations in each instance that they are needed...Colleges are not responsible for knowing a student's schedule and arranging accommodations without some form of initiation from the student."
More simply stated: in high school, the school is legally responsible for helping students, whereas in college, students are responsible for seeking out the help that they need. For some students, that prospect can be daunting. Let's break down this process to help guide you and your student through each stage of the admissions process, from what services and support to look for in colleges, what to tell colleges when applying, and what to do once there.
Section 1: If I have a learning disability or attention disorder, what should I look for in a college?
If you have an IEP or a 504 plan as a result of your learning disability or attention disorder, then you have received support services during high school. It is highly advisable that you continue utilizing the adequate support in college as well. However, some students are worried about seeking help in college for several reasons. The National Center for Learning Disabilities (NCLD) explains that in 2011-2012 only 24% of students with learning disabilities informed their college of their disability. The NCLD reported the following reasons as to why students did not seek support in college:
Wanting to establish an identity independent of disability status

Shame or fear of being perceived as lazy or unintelligent or of getting an unfair advantage by requesting accommodations

Fear of receiving no response or a negative response from faculty who may not know much about certain disabilities or about the laws that protect against discrimination

Underestimating how important accommodations are to their academic success

Not knowing what kinds of

disability services

are available in college or how to access them
However, it's important to remember that colleges want their students to be successful. In order to achieve that success, you should seek out the help that you need. In fact, most colleges offer support for students with learning disabilities and attention disorders as well as for those without disabilities. You might be a student who was never officially tested for a disability or who was tested but did not qualify as having a learning disability but who has utilized many different support systems over the years, such as tutoring, regularly meeting after class with the teacher, relying on a parent for studying and organizing, etc. For these students, the prospect of going to college and losing their support system can be overwhelming.
Thankfully, colleges often have many resources in place to help all students, but the amount of support available can vary greatly. As a result, it's wise to do some investigating of your own while researching and visiting colleges in order to find the best fit college for you. Here are some questions to help get you started:
Class Questions
What is the average class size?

What is the student to professor ratio?

What do the classrooms look like? A traditional high school class or smaller conference room style classes?

Are there any required large lecture hall classes?

Is there a particular methodology promoted within the school or within a certain major that might be worth considering in relationship to your learning disability or attention disorder (e.g. group projects, more papers than tests, application of ideas rather than recall)?

Are the professors open and willing to meeting with the students?
Questions Regarding Support Services on Campus
Support Center for Students with Disabilities

: Is there one? If so, what services are provided that go above and beyond the services offered to all students? Is there an additional fee to use these services? If I qualify for support services, what are the expectations of the student? Are there mandatory weekly meetings?

Writing Centers:

How often is it open? How difficult is it to schedule time? How much advance notice is needed to schedule?

Academic Advising / Coaching:

Do you offer individual advising and support beyond just course selection and/or career advising?

Peer Tutoring

: When is it available? What is the process? How active is it? Are all subjects available?

Guided Study Sessions:

Do you offer them? If so, with whom? A faculty member? Upperclassmen? Graduate student?

Supplemental Online Learning Systems:

Do you offer additional online support for any subjects, such as

ALEKS

(

A

ssessment and

LE

arning in

K

nowledge

S

paces)?
Section 2: Should I inform admissions of my learning disability or attention disorder on my application or in my application essay?

Maybe. If your learning disability tells a story about who you are and how you have overcome, persevered, or learned something invaluable about yourself, then absolutely yes. If your learning disability has affected your grades during a particular time period, such as when you were changing medication or before you were diagnosed, then absolutely yes. Some applications have a section that allows students to explain additional information, which gives you the opportunity to explain the impact of your learning disability or attention disorder while also writing an essay about a different topic. However, if your story is so powerful and moving, then you should definitely tell it as your part of your main application essay. Let's look at two different stories to gain a better understanding.
Jenna:
When Jenna was in middle school, she struggled in most of her classes. By the time eighth grade rolled around, Jenna did not take her school work seriously. At her lowest point, one of her teachers put her in the front corner and told her to stand there until the end of the class - essentially complete humiliation for a 14 year old girl. As a result of her academic history, her eighth grade teachers recommended her for two on-level and three below-level classes for high school.
However, over that summer Jenna asked her parents if she could get tested to see if she had any learning disabilities because she felt frustrated that she struggled to concentrate in school. The testing revealed that she had ADHD, and as a result, she was given a 504 plan with support services. During freshman year, she did better but still struggled while trying to get her medication dosing correct and learning how to study for the first time in her life. She ended freshman year with a 2.8 / 4.0. However, she did perform well enough in her English class to be moved up to honors English for tenth grade and on-level for all other classes.
Determined to do better, she applied herself during her sophomore year and ended the year with a 3.3 / 4.0 GPA and an A in her honors English class, which led her to believe that she could challenge herself even more in eleventh grade. As a result, she took three honors classes and received A's in all of them, ending her junior year with a 3.8 / 4.0. In addition, she studied vigorously for the ACT and scored a 29, much higher than her eighth grade teacher who put her in the corner would have ever imagined. Her 3.3 cumulative GPA did not tell her story of perseverance, hard work, and self-motivation, and her 2.8 GPA for freshman year might have been taken more negatively without context. As a result, she told her story in her college essay because her application would have be incomplete without it. Consequently, she was accepted into every school to which she applied, and in fact, several admission officers sent her hand-written notes expressing their admiration for her courage over the years and thanking her for telling her story.
Charlie:
In second grade, Charlie had difficulty staying still in class long enough to accomplish his tasks. While doing his nightly reading, he struggled with comprehension and retention. His teacher recommended to his parents that he get tested to see if he had any learning disabilities. The testing revealed both ADHD and a visual processing disorder. As a result, accommodations were put in place to help him. By fourth grade, he was not only succeeding in school but also enjoying it. As a result, by the time he entered high school, he was working up to his full potential, using the accommodations provided to him. His GPA was consistently in the 3.5-3.6 / 4.0 range throughout high school. As a result, there is no reason for Charlie to write about his learning disability and attention disorder in his college essay since they did not significantly impact his high school experience.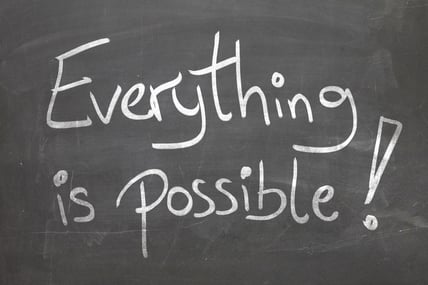 Section 3: Should I let my college know about my learning disabilities or attention disorder once accepted and enrolled in a college?
Now that you have been accepted, and whether or not you revealed your learning disabilities in the application process, you should register with the disabilities office if you would like to use accommodations in college. For students who used their accommodations throughout high school, it is highly recommended that you advocate for support in college too. Remember, the college has accepted you already, so why not try to set yourself up to be as successful as possible? While we have provided a general guideline for the steps to take to advocate for yourself, keep in mind that each college may have a slightly different process.
Step 1: Register with the Disabilities Office Before Classes Begin
Over the summer before freshman year, contact the disabilities office and find out the process to receive accommodations.

Provide the disabilities office with current paperwork. Some colleges may want paperwork that is less than three years old; others may accept documentation that is older. The college may also want a copy of up to date

educational assessment

.

Some colleges may not accept your IEP or 504 plan as sole evidence of your disability. However, the

RISE Act of 2017

, introduced to Congress last June, proposes that post-secondary institutions accept IEPs, 504 plans, and other documentation as evidence of a disability for students requesting accommodations. This act will eliminate the need for parents to spend time and money on additional documentation to prove their student's disability.
Step 2: Review & Agree on Accommodations
Most disabilities offices will meet with you individually to go over your documentation.

If approved for accommodations, an appropriate plan will be created and formalized. You may receive a copy of this plan via letter or email.
Step 3: Meet with Professors
Provide the letter or email that explains your accommodations to

each

of your professors. Discuss your accommodations and work out a plan with each professor.

Typically, the student is responsible for arranging the time and place to take tests and exams. Often times, the student may need to contact the professor a week or two in advance to schedule, and the student may need to arrange time at the testing center as well.
Step 4: Continue Communicating with the Disabilities Center
Notify the disabilities office of any change in your schedule.

Report to the center before EVERY semester.
Clearly, students need to advocate for themselves a great deal more in college than in high school; however, isn't that what college is primarily about? College should be a time for independence and self-discovery. If you decide that you are not going to request accommodations before college begins and find that you struggle a great deal during your first semester, you can always request support for the second semester and/or utilize the other support services that colleges offer to all students, such as the writing center or peer tutoring. Most importantly, take the time to research the college that will be the best fit for you. Here are some additional resources to help you make this decision.
The K&W Guide to Colleges for Students with Learning Differences, 13th Edition
Colleges That Change Lives: 40 Schools That Will Change the Way You Think About College
Colleges with Programs for Students with Learning Disabilities or Attention Deficit Disorders
15 College Programs for Kids with Learning and Attention Issues
18 Best Colleges for Students with Learning Disabilities
Top 10 Best Colleges for Students with Learning Disabilities
---