The College Admissions Network
Scoir expands college access and improves student outcomes by connecting students, supporters, high schools, and colleges for a better admissions experience.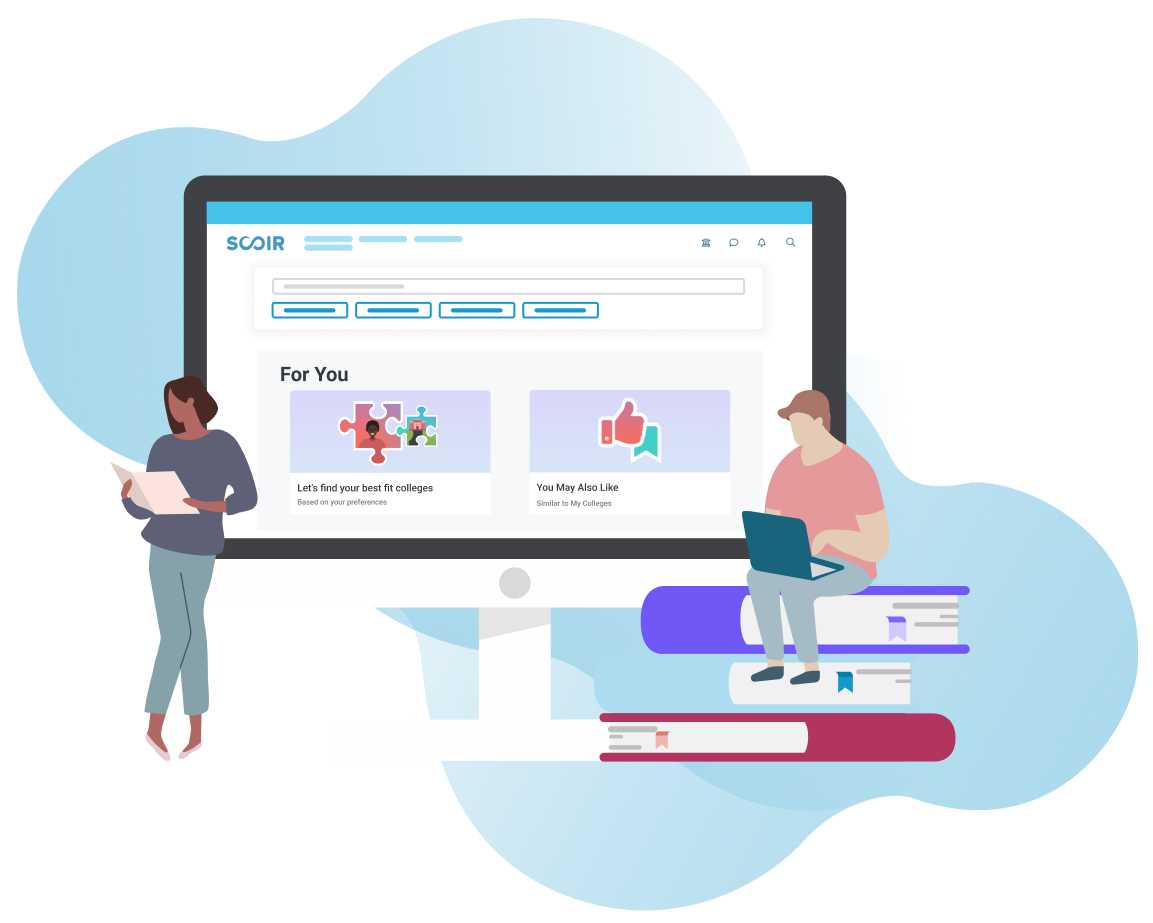 We're Different.
We're committed to transforming the college going landscape to favor every student by delivering intentional, collaborative solutions to expand college access and improve student outcomes.
Connect with the people that matter most
Getting to college takes a network of support. We make it simple to connect with that network here.
Connect with students, families, and teachers
Maintain connections and keep track of critical information needed to guide your students toward college and career success.
Simplify the application process
Use our electronic document delivery system that combines data and intelligence to save you time, reduce stress, and improve accuracy.
Make meaningful connections with students
Our student-first network allows you to deliver a personalized experience and engage with students about their interests.
Receive real-time data
Message interested students and receive actionable insights to fuel admission and marketing strategies.
Empowering high schools
across America
Strengthening the footprint of our network
A Network like no other, supported by a shared commitment to creating a better admissions experience.