As part of your application, some colleges require an essay. There's no perfect length but usually, 500-650 words does the trick. Beginning in August, when you apply with Scoir, you'll have the opportunity to select from 1 of these prompts provided by The Coalition for College.
This is your opportunity to tell your story and highlight your personality outside of academics. The best prompt is the one that brings structure to your unique story and allows your voice to shine through.
What is The Coalition, you ask? One of the distinguishing characteristics of Coalition member schools is their mission. The Coalition is made up of more than 150 top colleges and universities committed to making college more affordable and ensuring you graduate on time.
2023-2024 Prompts
Tell a story from your life, describing an experience that either demonstrates your character or helped to shape it.

What interests or excites you? How does it shape who you are now or who you might become in the future?

Describe a time when you had a positive impact on others. What were the challenges? What were the rewards?

Has there been a time when an idea or belief of yours was questioned? How did you respond? What did you learn?

What success have you achieved or obstacle have you faced? What advice would you give a sibling or friend going through a similar experience?

Submit an essay on a topic of your choice.
Essay Writing Resources
Articles, podcasts, and more to help you ace your essays.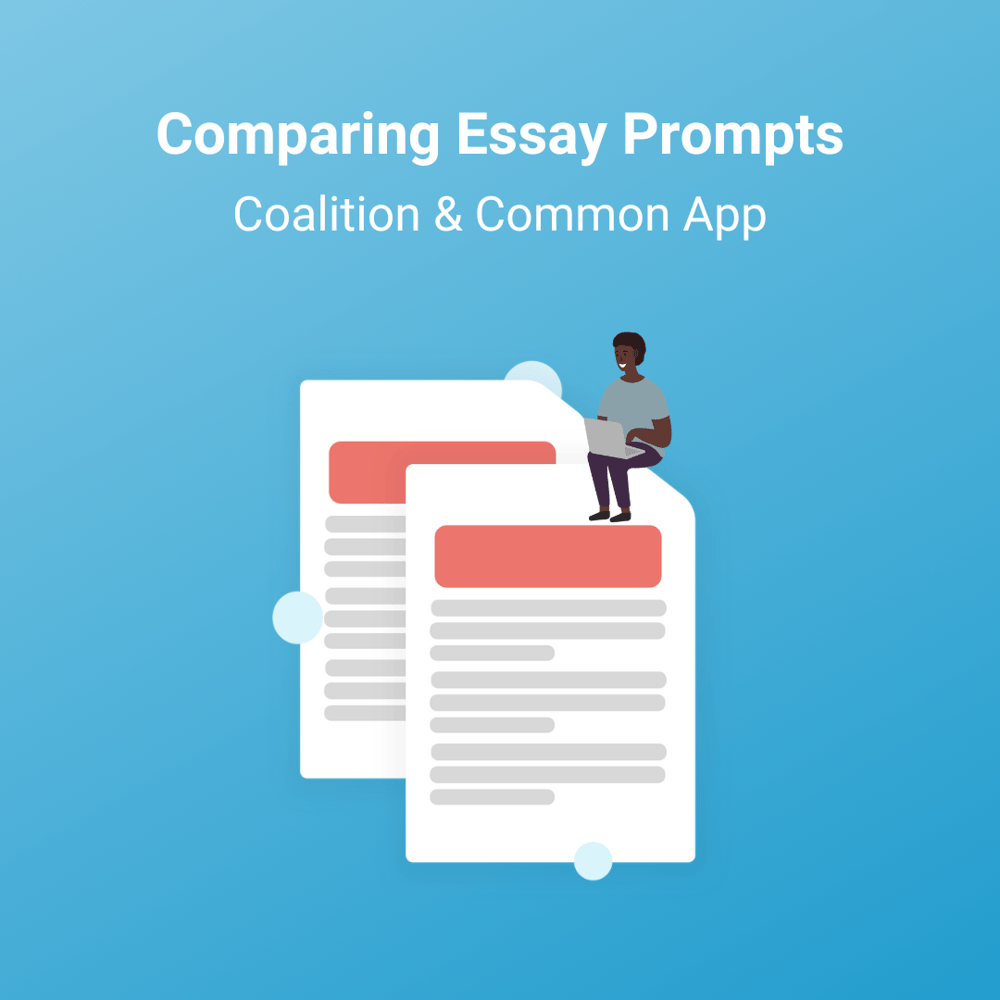 Comparing Essay Prompts
As part of your college application process, many colleges will require an admissions essay. In this post, we'll review the essay prompts available to you, and make sure you understand the kinds of essays, the points of essays, and how to develop your essay strategy this summer.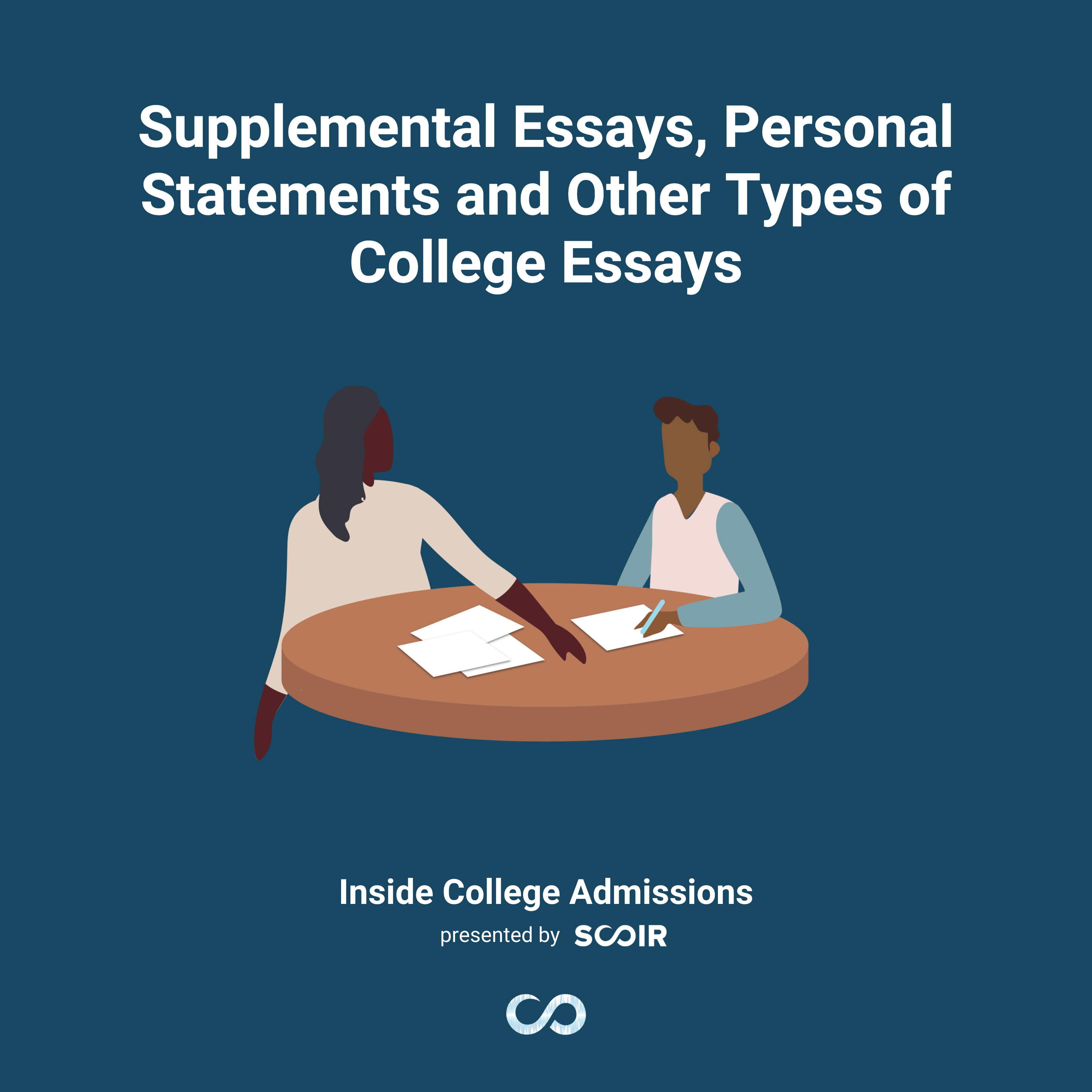 Supplemental Essays, Personal Statements and Other Types of College Essays
The podcast episode covers topics such as: demonstrating your voice with honesty, the importance of the essay, investing time writing about topics that you enjoy, and much more.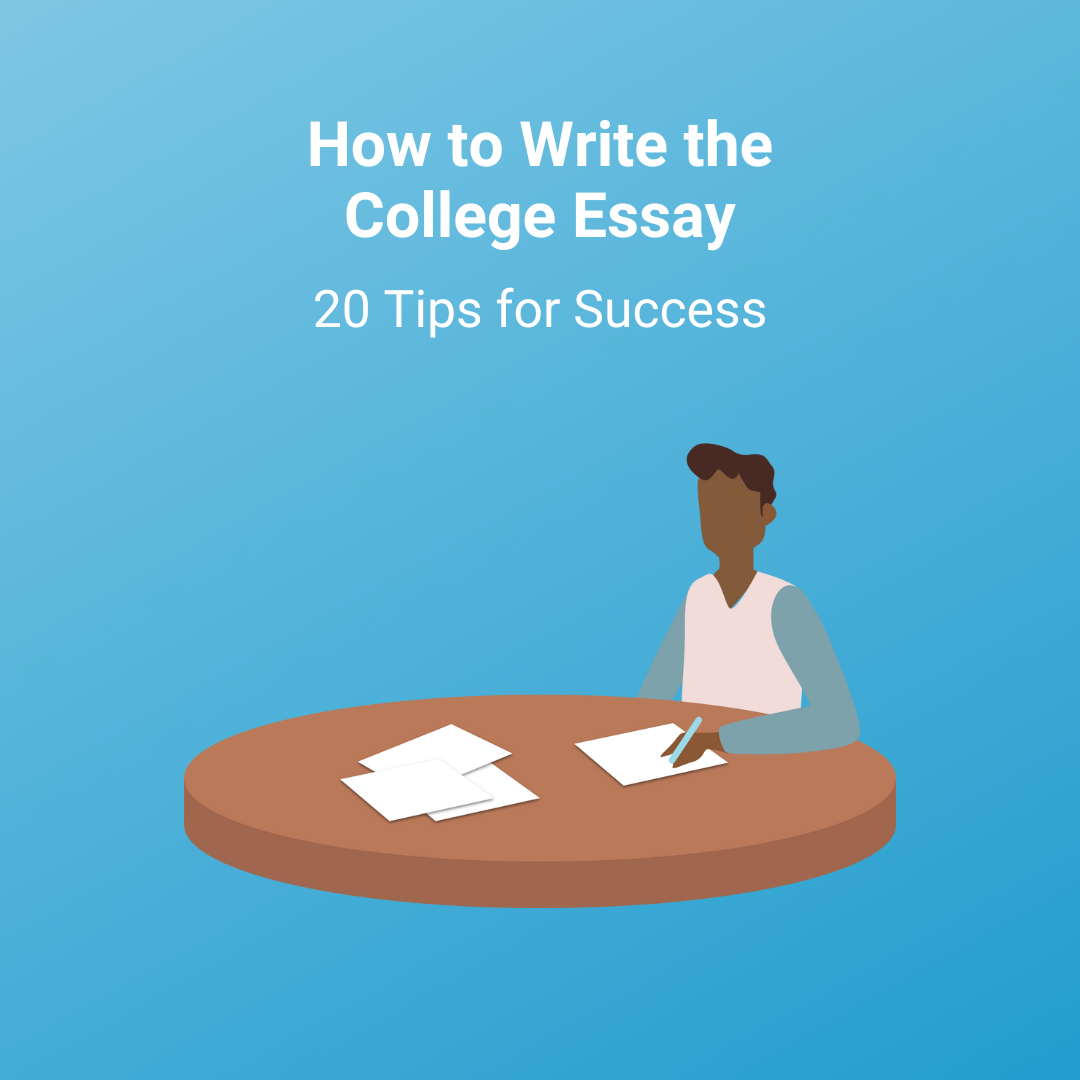 How to Write the College Essay
This event recap provides a high-level overview of holistic admissions, what admission officers are looking for in your essay, and more. Jump to the points of interest for you and take away what you need to ace your essay!