Senior College Seminar
A

FREE

College Counseling Curriculum brought to you by:

Curriculum Overview
"If college is so important, why do we expect students to research, select, and apply to colleges on their own time?"
Expecting students to find their own time and motivation to explore and apply to colleges and financial aid has always been risky, but the COVID crisis seems to have made it even more challenging.
College is too important a choice to leave to chance, or as something for students to do by themselves once their homework is done.
Let's change that.
What's Included
College is Yours partnered with Scoir to deliver a comprehensive curriculum designed to help students investigate colleges, build a college list, apply for admission, financial aid and scholarships, and begin the transition to college during the school day, senior year.
This program was built to work around your school's schedule, offering comprehensive lesson plans that can be taught in any order.
37 Lessons that cover a wide range of topics and can be presented in any order– no one lesson depends on teaching another.

Downloadable PDFs to work from at any time.
Time: Each lesson comes with a plan that can be taught in 10, 20, or 20+ minutes.

Customization: All lessons provide free resources with room to add your favorites.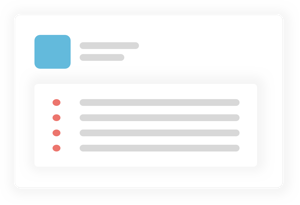 Program Acknowledgements
Senior College Seminar (SCS) came about as the result of two important conversations. Counselor Paul Kanarek helped identify the need that exists and helped shape the solution that Senior College Seminar has taken. Gerry McCrory, the founder of Scoir, immediately saw what SCS could do for students and counselors and generously threw Scoir's resources behind its availability and promotion.
The development of SCS was only made possible by the generous donations of the time, talent, and wisdom of the following college counselors, who reviewed the curriculum, offered their insights, and made SCS a stronger product as a result:
Sheila Bailey, Cranbrook Schools, MI
Carter Delloro, Cranbrook Schools, MI
Mary Jo Dawson, MA, LPC, MI
Eva Dodds, Collegewise, MI
Deren Finks, Dean Emeritus, Harvey Mudd College, CA
Jessica Fowle, Kalamazoo College, MI
Dave Frick, Christian Brothers Academy, NJ
Bill Hancock, Cranbrook Schools, MI
Lucas Inman, Grandville High School, MI
Stephen McGrath, Retired TRIO/ Educational Talent Search Advisor, NH
Mary Ann Newbill, Mary Ann Newbill Consulting, MI
Steve Peifer, KD College Prep, FL
Hannah Reed, Cranbrook Schools, MI
The deepest and greatest of thanks to all these committed colleagues.
– Patrick O'Connor
It's time for class time to go to college.