For Colleges


Request Your Dashboard Data
With our dashboard, you can view actionable and measurable insights about students interested in your school (before they even apply!) to your fuel admission and marketing strategies.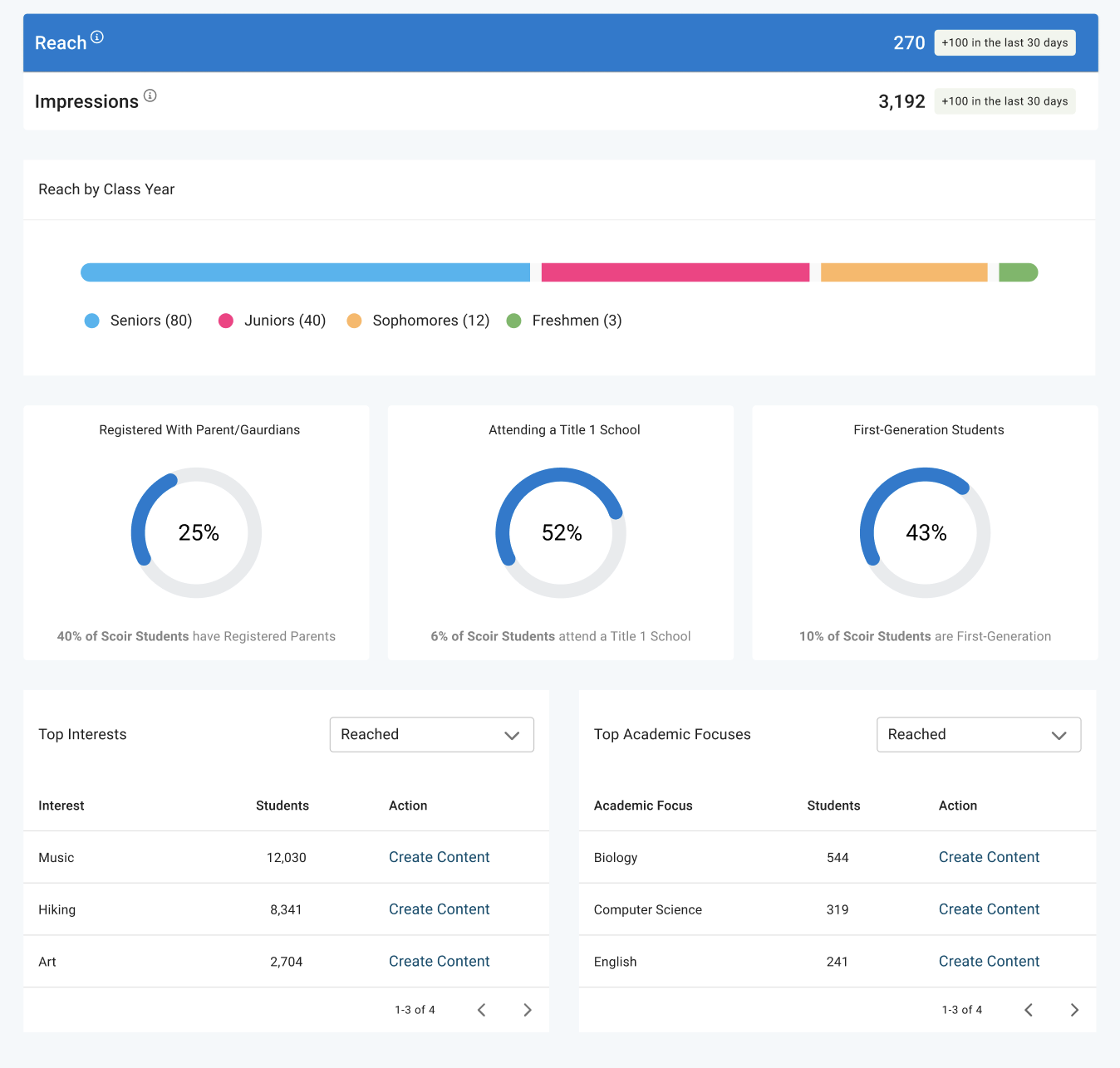 What will you learn from the dashboard?
Audience breakdown: See how many students are following your school on Scoir by class year, state, and high school and send targeted messages to them. 1 in 2 students who follow a college on Scoir move forward with intent to apply!

Location insights: Expand your applicant pool by understanding where you have interested students. You may be surprised to see where your followers are coming from!

Reach analysis: Dive deeper into your admissions funnel by seeing your top prospective student interests and academic focus, parent engagement, first generation status, and more.

Conversion metrics: Quickly see how your Scoir audience is converting from interested to applying to enrolling in your conversion funnel, for both current and projected enrollment.
Curious to learn more? Schedule a free consultation with our team to review your dashboard and learn how you can access the data live with our college solutions!
Book Time to Review Your Data