A Simple, Intuitive Interface
Providing you with a powerful toolkit for your college search.
Discover Colleges Based on Your Interests
Tell us what your college preferences are; we'll present you with potential matches to explore. A quicker way to explore the right colleges.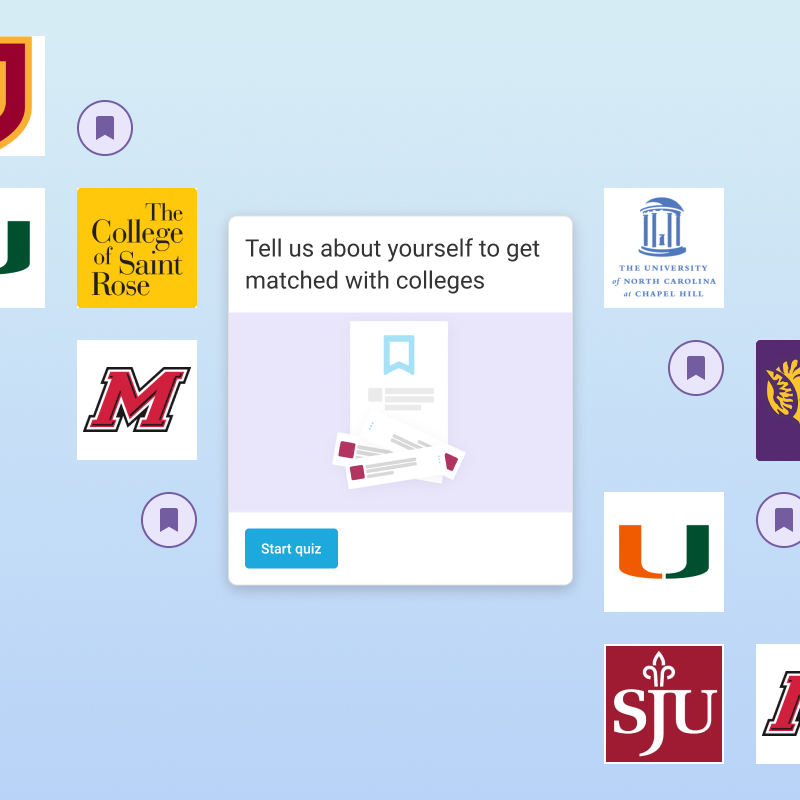 Build a College List That's Focused on Fit
Goodbye spreadsheets. Hello modern list-building! Your living, breathing list is built for collaboration and movement. Easily monitor colleges you are interested in at a quick glance.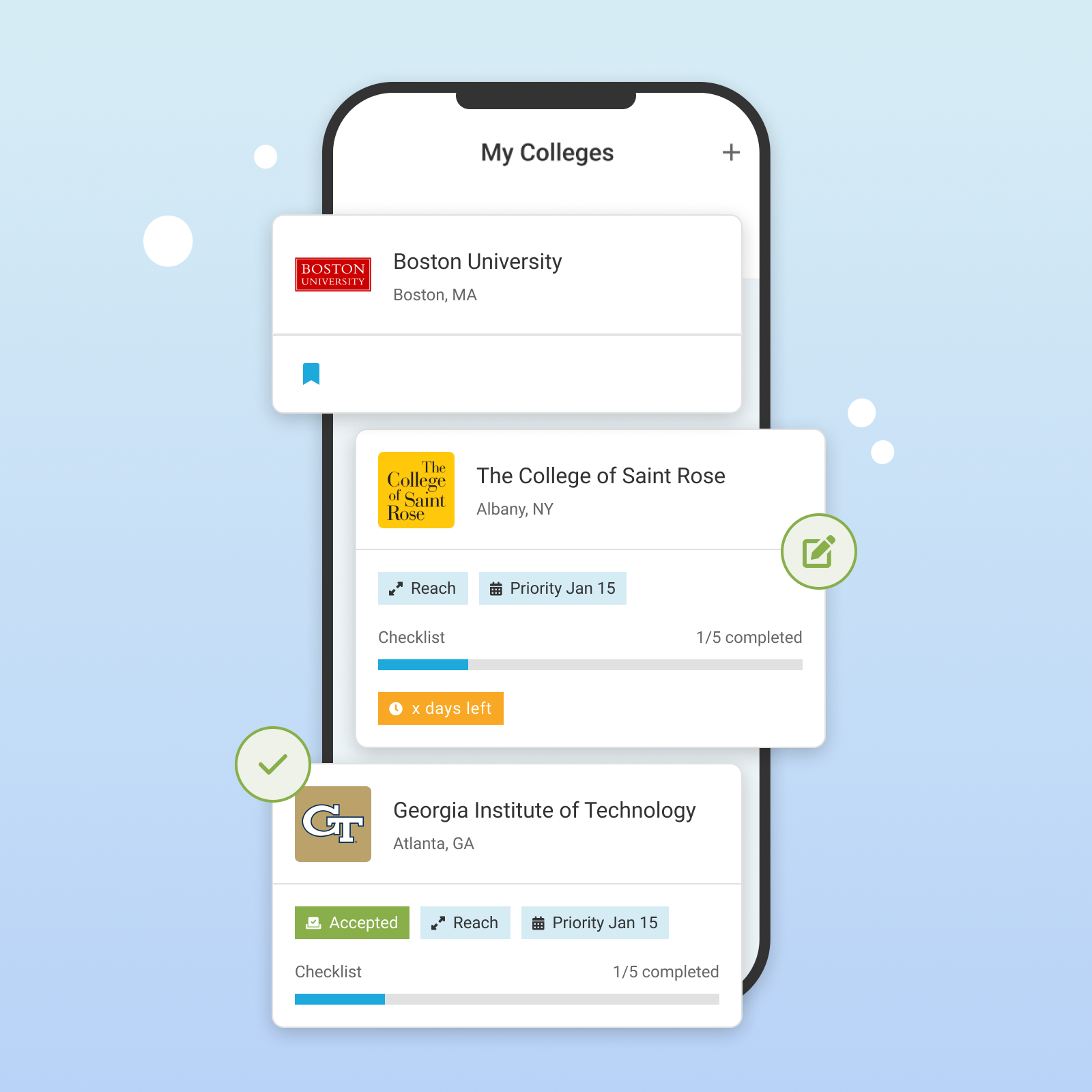 Stay on Top of Every Step of Your College Journey
Easily compare test scores, estimate net cost, and learn about choosing a best-fit college. Our Journey page gives you what you need to answer the important questions:
Can I get in?
Will I fit in?
Can I afford it?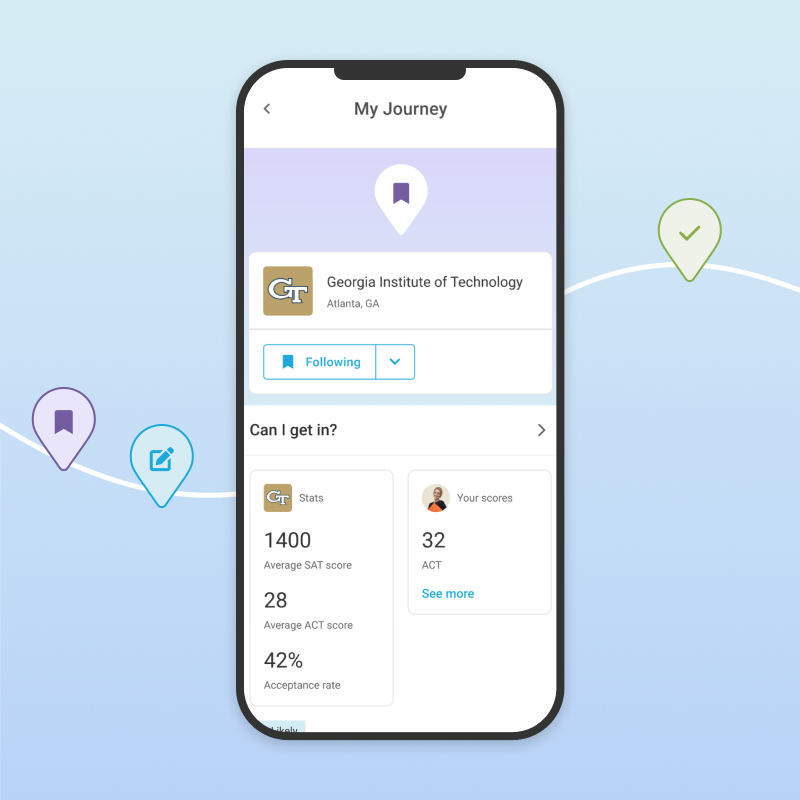 Learn More About Scoir for Students
Are you a student or family member hoping to learn more about how Scoir can help you with your college journey?