For High Schools


Self-Discovery
With Scoir, students can discover their talents and tendencies, explore best-fit colleges and careers, and much more!
A New Way to Engage Gen Z
We're proud to be the first college and career readiness platform to bring the PrinciplesYou character assessment to high schools. All included at no extra cost!
PrinciplesYou is designed for the modern workforce, and the results give a better understanding of how students will fit into potential careers.
Learn What Motivates Your Students
Discover and Manage Careers
Students can kick off discovery by taking career assessments to match with best-fit careers, whether that's a 5-minute interest assessment or a longer character-based assessment (that can still be completed within 1 class period!). They can explore comprehensive career information and customize their search using filters like My Matches, Career Clusters, and Education Needed. They can also add academic preferences to better match with colleges that support the education requirements of specific careers. In their profile, students view saved careers, edit career interests, and more. As a counselor, you can view this information to help better understand your students' tendencies and talents.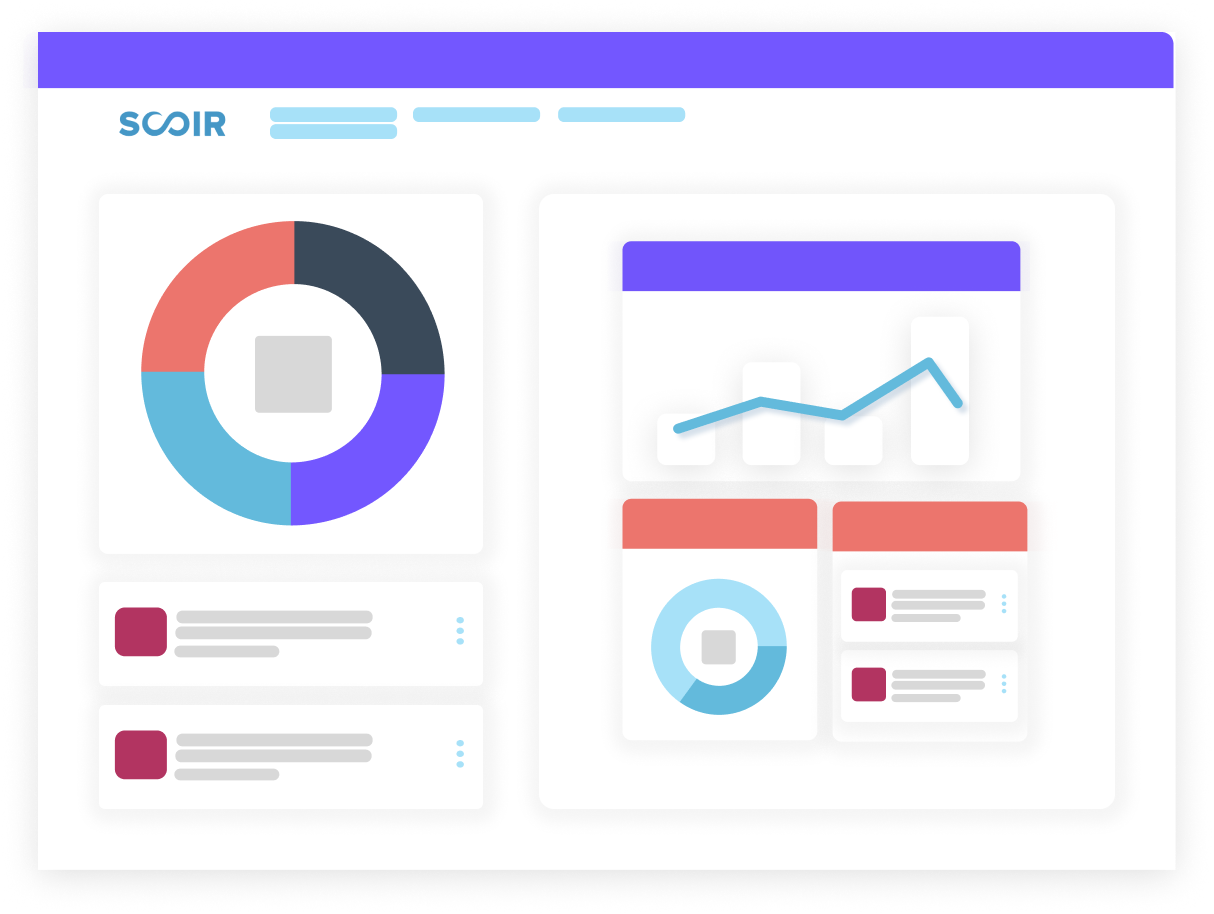 Find Best-Fit Colleges
Students have the world at their fingertips when it comes to searching for colleges in Scoir. With Discover, students can find colleges based on major, state, athletics, school type, and more. Students can also filter by personal interests and activities, like drama programs or hiking clubs, because oftentimes, these are just as important as academics when it comes to finding your best fit. We'll always save students' last search so that they can come back and edit their filters whenever they'd like!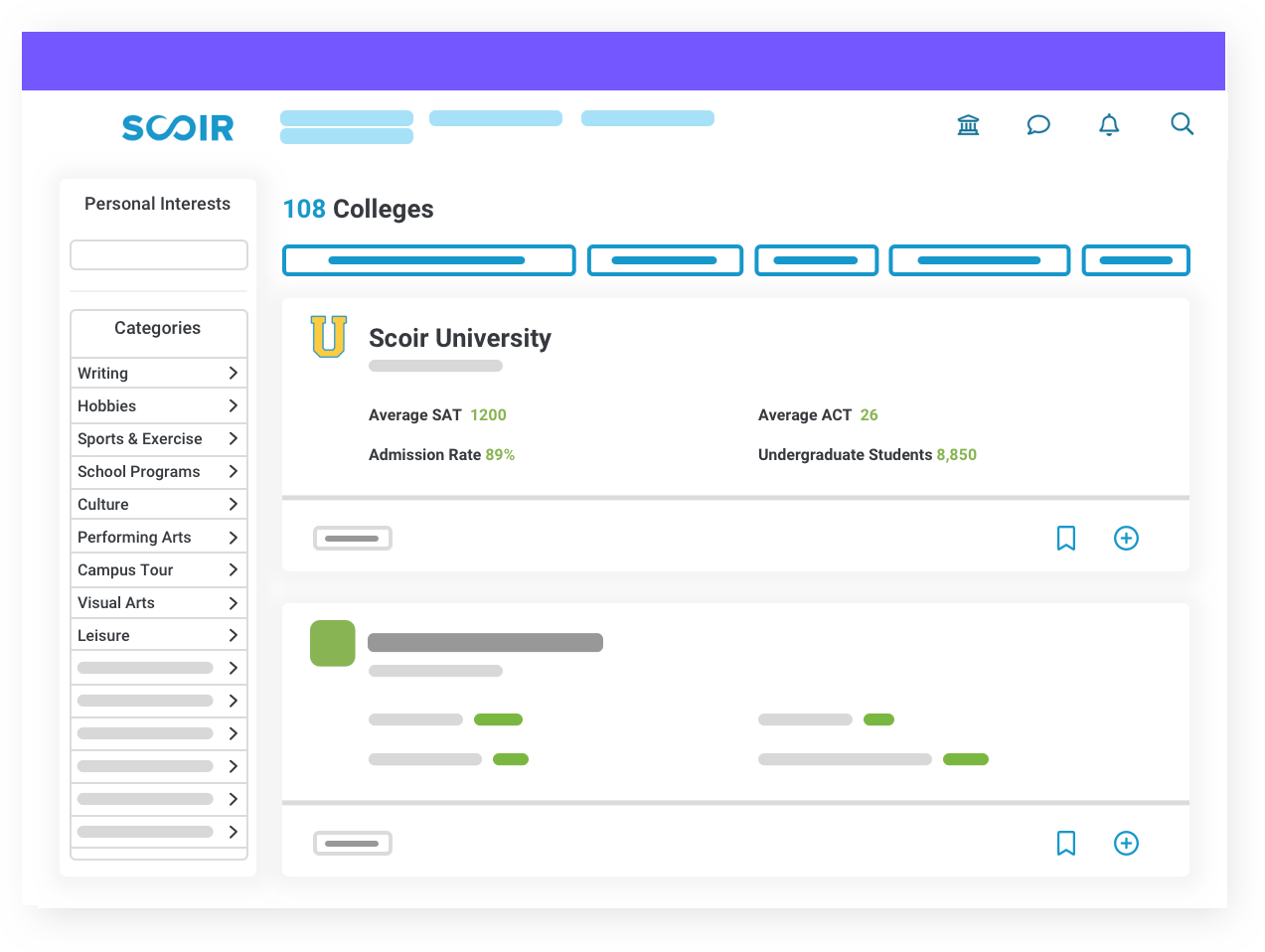 Get Matched
Based on students' personal college search preferences (such as certain majors and clubs), we curate colleges that fit those criteria with My Matches. Students can see exactly which of their criteria aligned with each college to better understand the match.