Encourage students to discover their talents, best-fit colleges, and much more!
We've partnered with PrinciplesYou to modernize career assessments.
Soon, we'll introduce a new way to engage Gen Z about careers.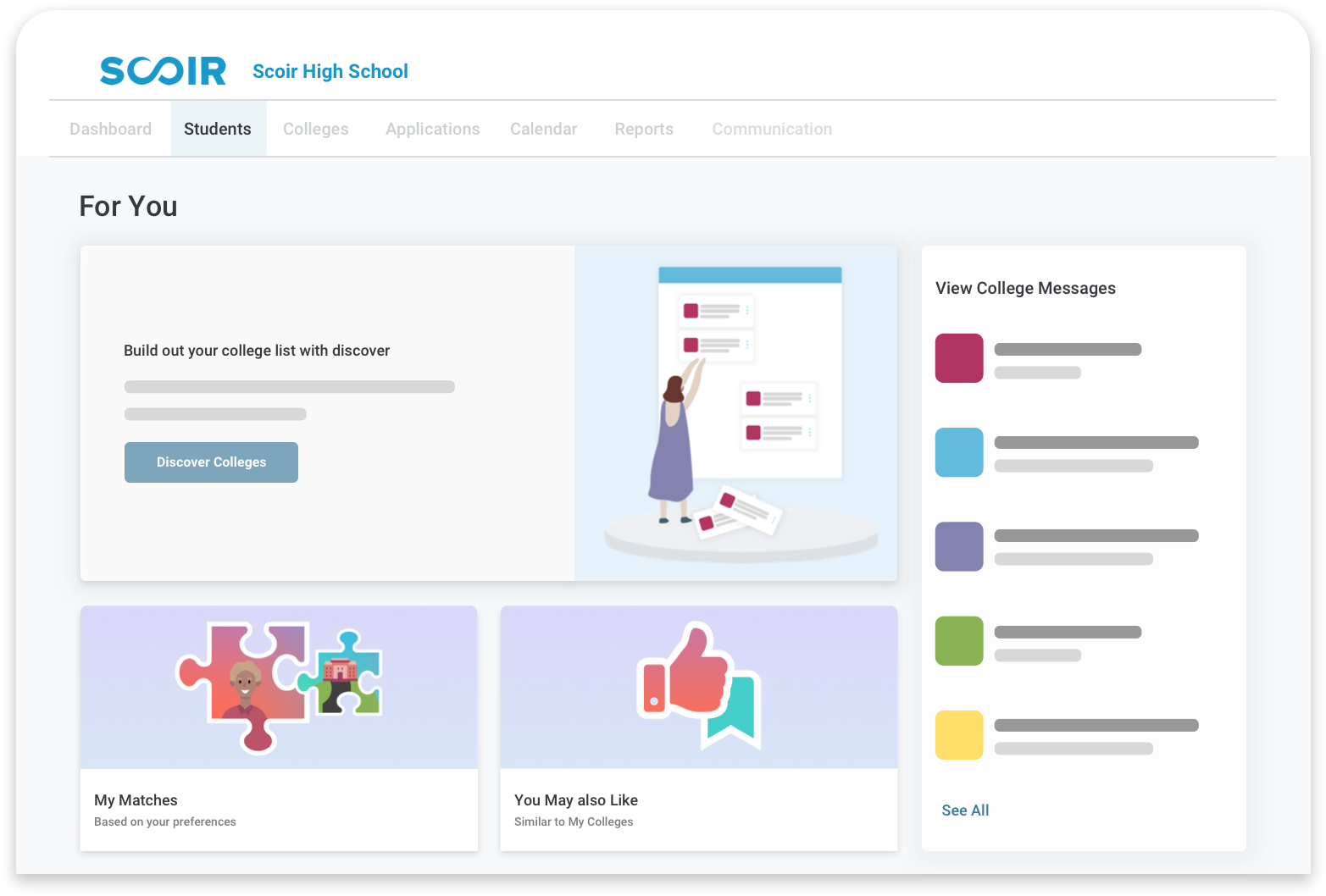 We're launching a new way to discover careers
PrinciplesYou character assessment that can be completed within one class period

Built in career matching tool
Integrated career search and exploration tools

Advanced counselor insights
We can't wait to get these tools in your hands!
Learn what motivates your students
Career Discovery
Students can explore and manage career interests and college majors from their profile
Find best-fit colleges
Students can apply a wide array of personal filters to find the colleges right for them
Get Matched
Students can generate curated college matches based on personal preferences
Discover & Manage Careers
Students can access an interest assessment that helps match them with best fit careers. They can enter, save, and edit career interests in their profile. Based on those interests, they can add academic preferences. As a counselor, you can view this information to help better understand your students' goals.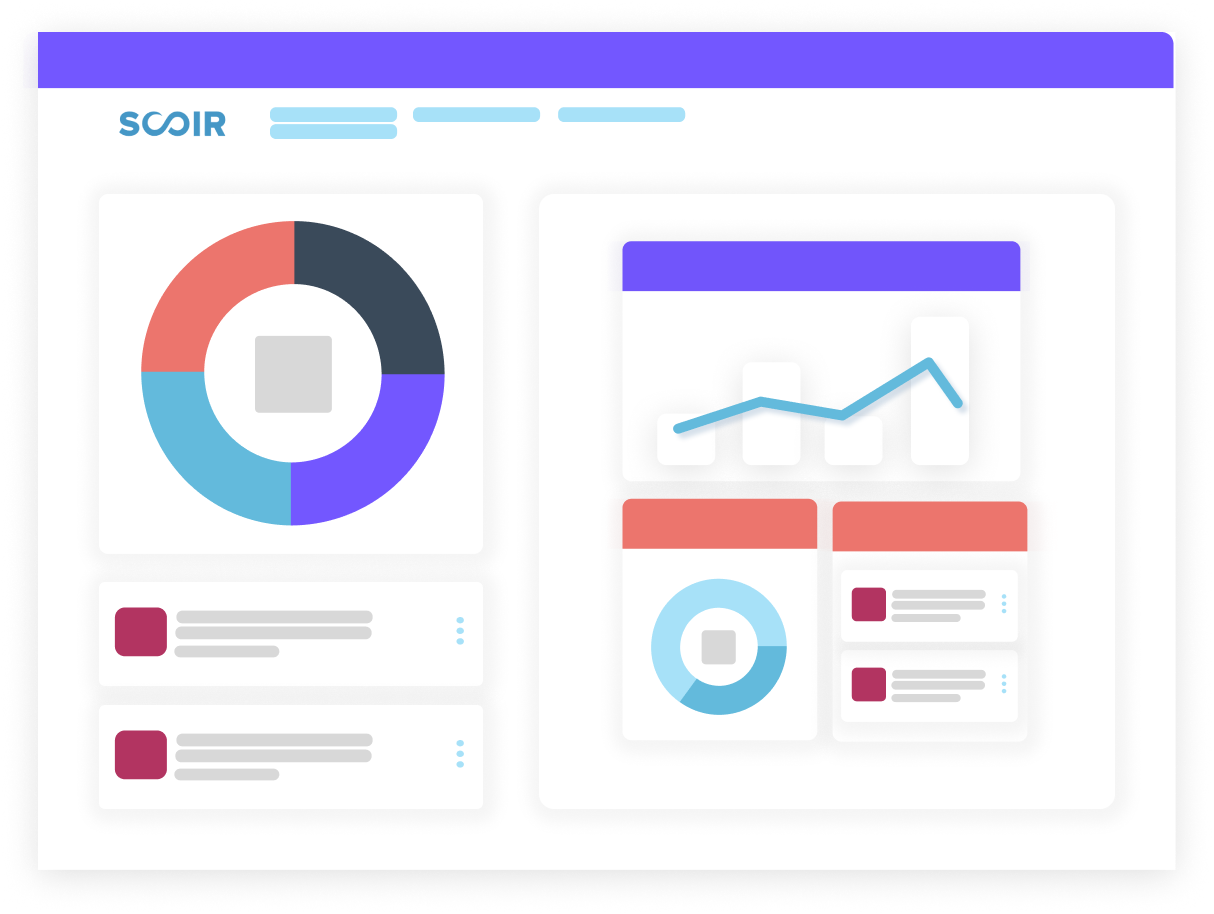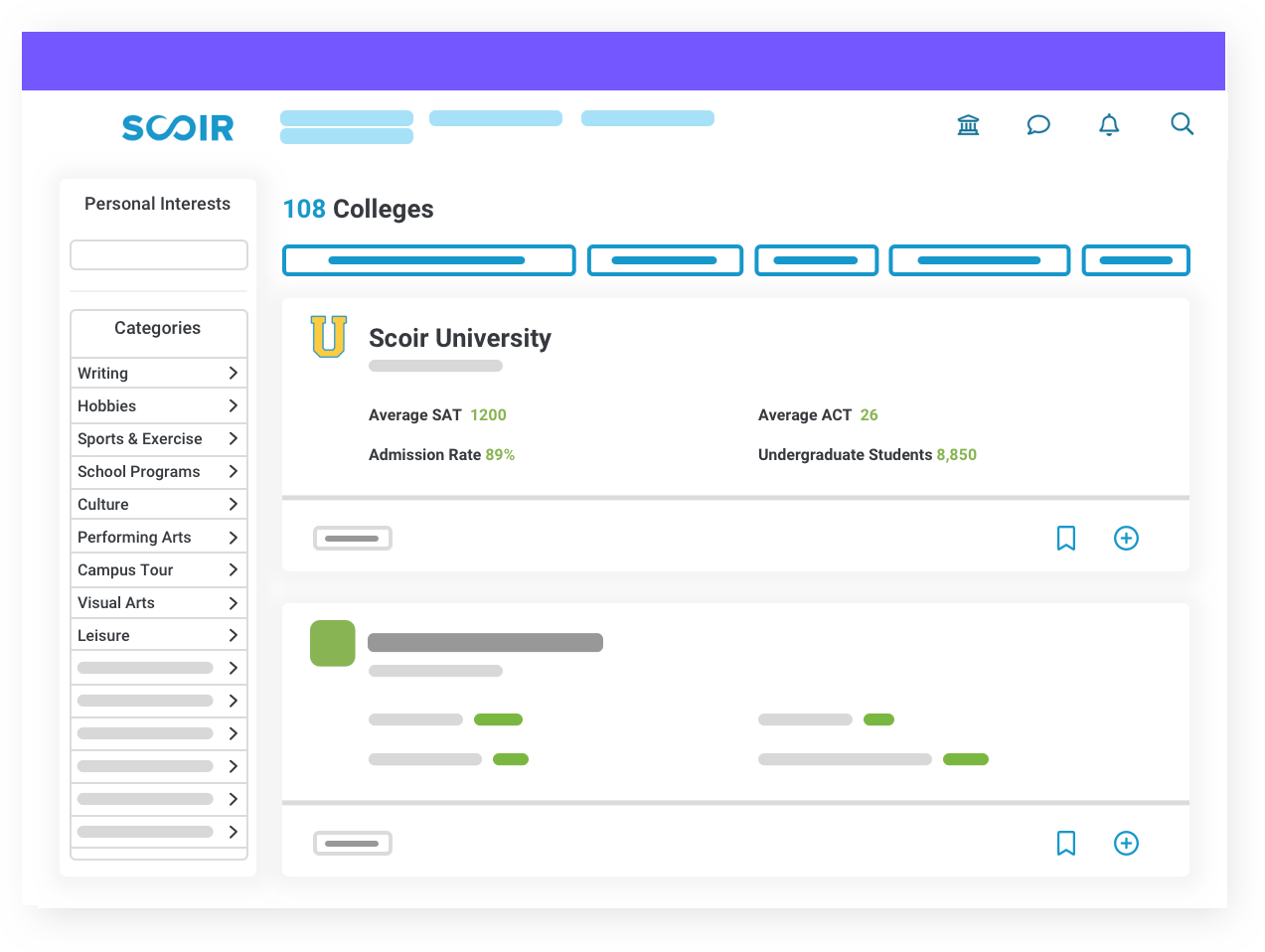 Find best-fit colleges
Students have the world at their fingertips when it comes to searching for colleges in Scoir. With Discover, students can find colleges based on major, state, athletics, school type, etc. Students can also filter by personal interests & activities, like Drama Programs or Hiking Clubs, because oftentimes, these are just as important as academics when it comes to finding your best fit. We'll always save students' last search so that they can come back and edit their filters whenever they'd like!

Get Matched
Based on students' personal college search preferences (such as certain majors and clubs), we curate colleges that fit those criteria with My Matches. Students can see exactly which of their criteria aligned with each college to better understand the match.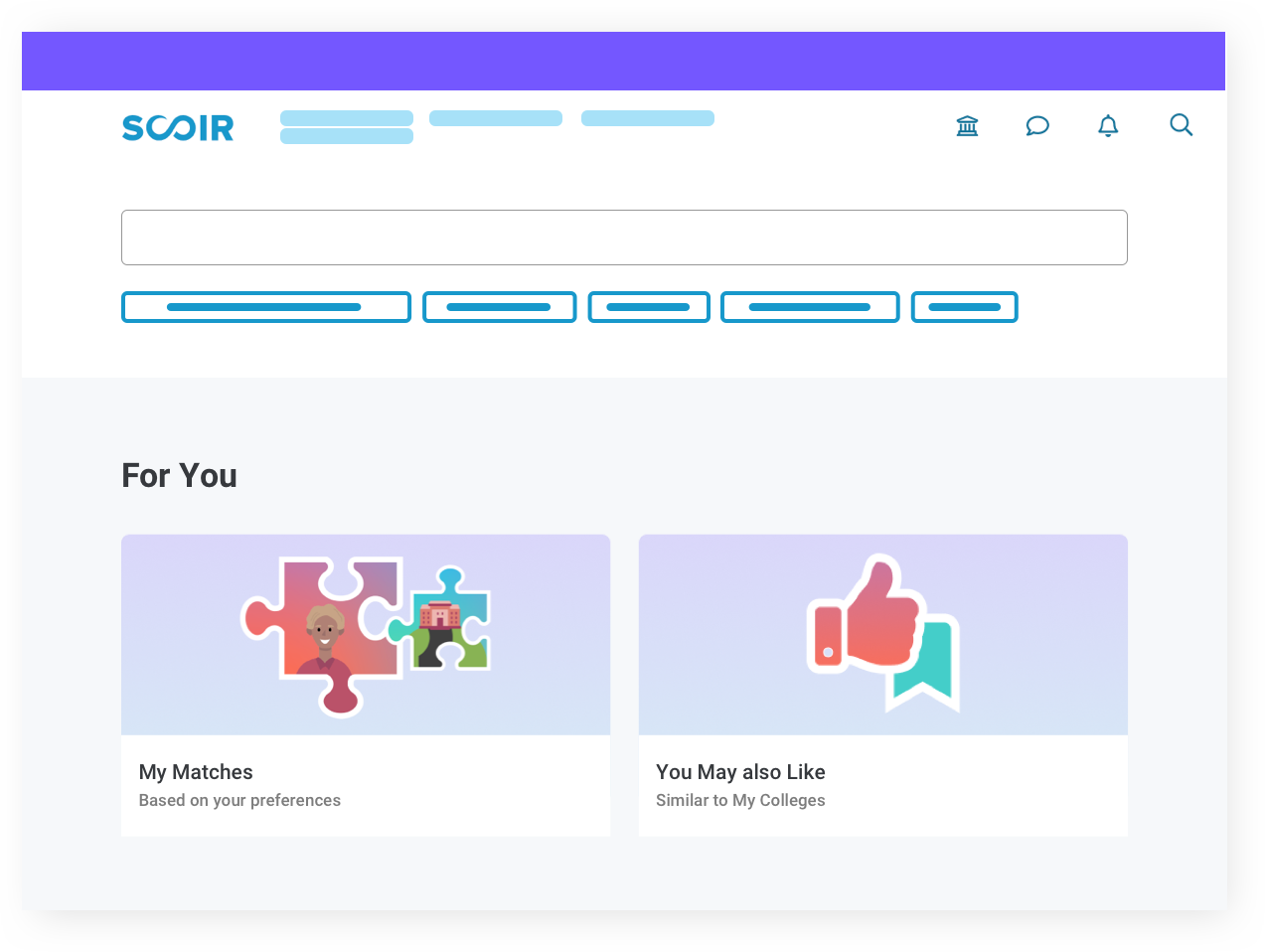 Based on feedback from you—our counseling community—as well as emerging research on career assessments and the best methods for ascertaining fit, it became clear that we could serve students better when it comes to career discovery.
Counselors need quality assessments that can be completed within a class period; students need to be measured on more than one dimension.
During the first half of 2023, we're gradually releasing a new experience for Career Discovery.
Here's a look at what's launched so far and what's coming next:
Currently, all students can now discover and manage career interests in their profile. They can take a career assessment, enter and save career interests, and add academic preferences based on those interests. And they can easily update and edit as they build out their careers. As a counselor, you'll see this information too.
Right now, we're working on a fully integrated interest assessment and career search and exploration tool.
From there, we'll launch our integration with the PrinciplesYou character assessment alongside the career matching tool. Counselors insights will also be released.
Our goal is to have the full experience completed in the first half of 2023.
PrinciplesYou is a modern way to engage Gen Z students about careers. Envisioned and funded by entrepreneur investor Ray Dalio and created by world-renowned psychometricians Dr. Adam Grant, Dr. Brian Little, and Dr. John Golden, the tool brings student assessments into the 21st century because its framework is designed to tap into character traits.
Older assessments tend to focus on current job interests or suitability, which can be one-dimensional when trying to make decisions about the future. This new assessment measures traits across three orientations:
Cognitive
Interpersonal
Motivational
PrinciplesYou helps students better understand their tendencies, and how they'll react and operate in relation to others in the classroom and workforce. In-depth reports can be shared with you, as counselors, to help you better guide students through the college search and discovery process.
We're excited about the partnership with PrinciplesYou and proud to be the first college and career readiness platform to bring this powerful tool to schools across the country.
Because PrinciplesYou is designed for the modern workforce that students will be joining, this assessment will give them a better understanding of how they'll fit into that space, how jobs truly match their tendencies, and how they can work with different personalities in different fields.
We're actively working with PrinciplesYou to evolve their offering in a way that provides reliable and meaningful data points to go from assessment results to career matching for students. The pioneering work being done by PrinciplesYou is closely aligned with the works of Character Lab and Making Caring Common.
We're still working to complete the integration work with PrinciplesYou, so you can't see it just yet. But, you'll receive an announcement as soon as it's available!
Learn more about PrinciplesYou.
We love and encourage your feedback! Simply fill out this quick feedback form to share what you like, questions you have, and any concerns about the direction of Career Discovery.
Join a demo or schedule a consultation
Want to learn more about implementing Scoir at your school or district? Join us for one of our upcoming live one-hour product demonstrations, or if you're ready to talk with our team, schedule a consultation.