Content Management System (CMS)
Dynamically personalize your brand experience for every student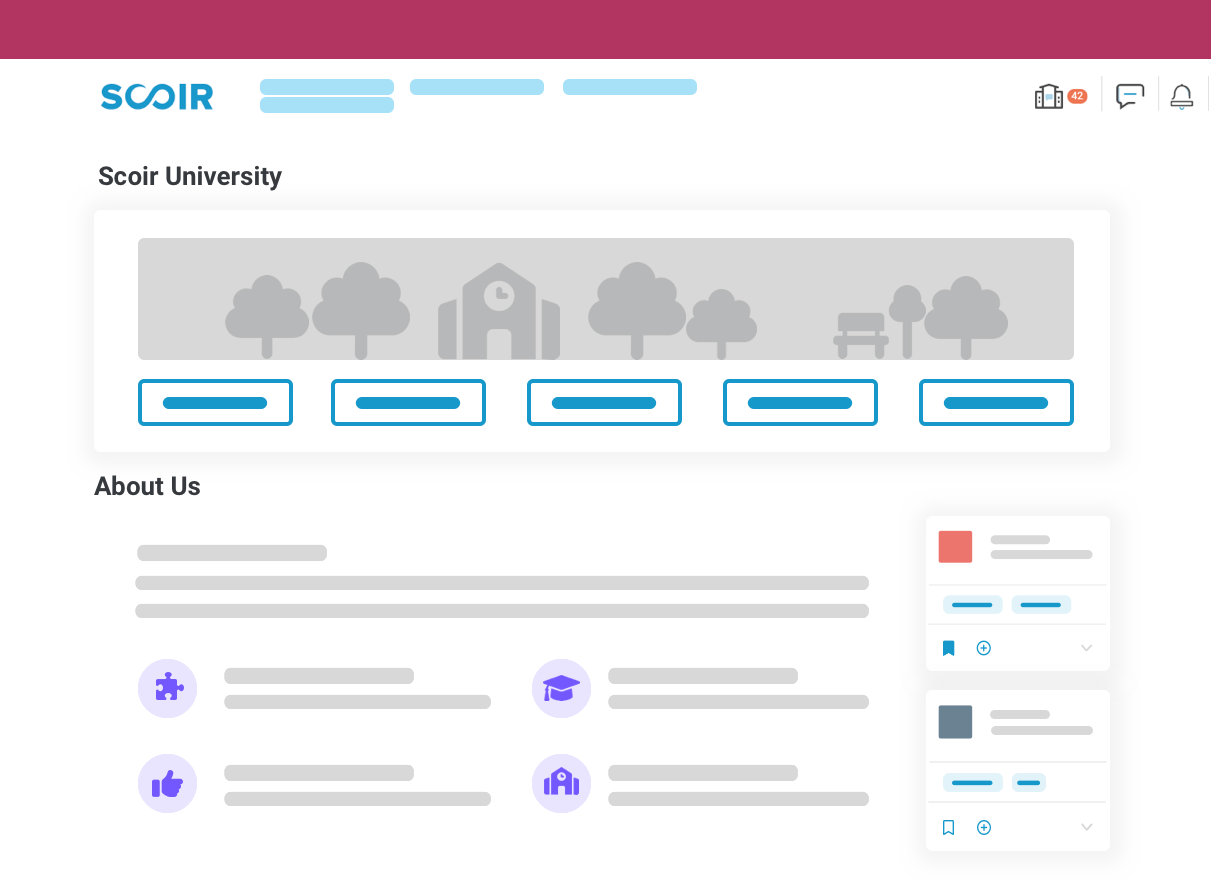 Don't just take our word for it...
With more than 1 in 10 high schools in the U.S. using Scoir, you're reaching a large, purposeful audience with CMS.
Students are 94%more likely to engage
with content on Scoir when it's personalized to their interests.
Attract best-fit students on Scoir
Expand Your Reach
Don't just fill your funnel. Strategically expand your reach by getting relevant information in front of students that aren't yet engaging with you.
Meaningfully Personalize
Start building relationships with students from the first point of contact by creating an experience personalized to their interests and preferences.
Student-First Discovery
Dynamically surface your most relevant content for every student based on what's most important to them.
Discover best-fit students
Your ideal students are researching college options. Help them discover you with our CMS. Whether browsing, searching, or on your profile, students will see your rich content most relevant to them.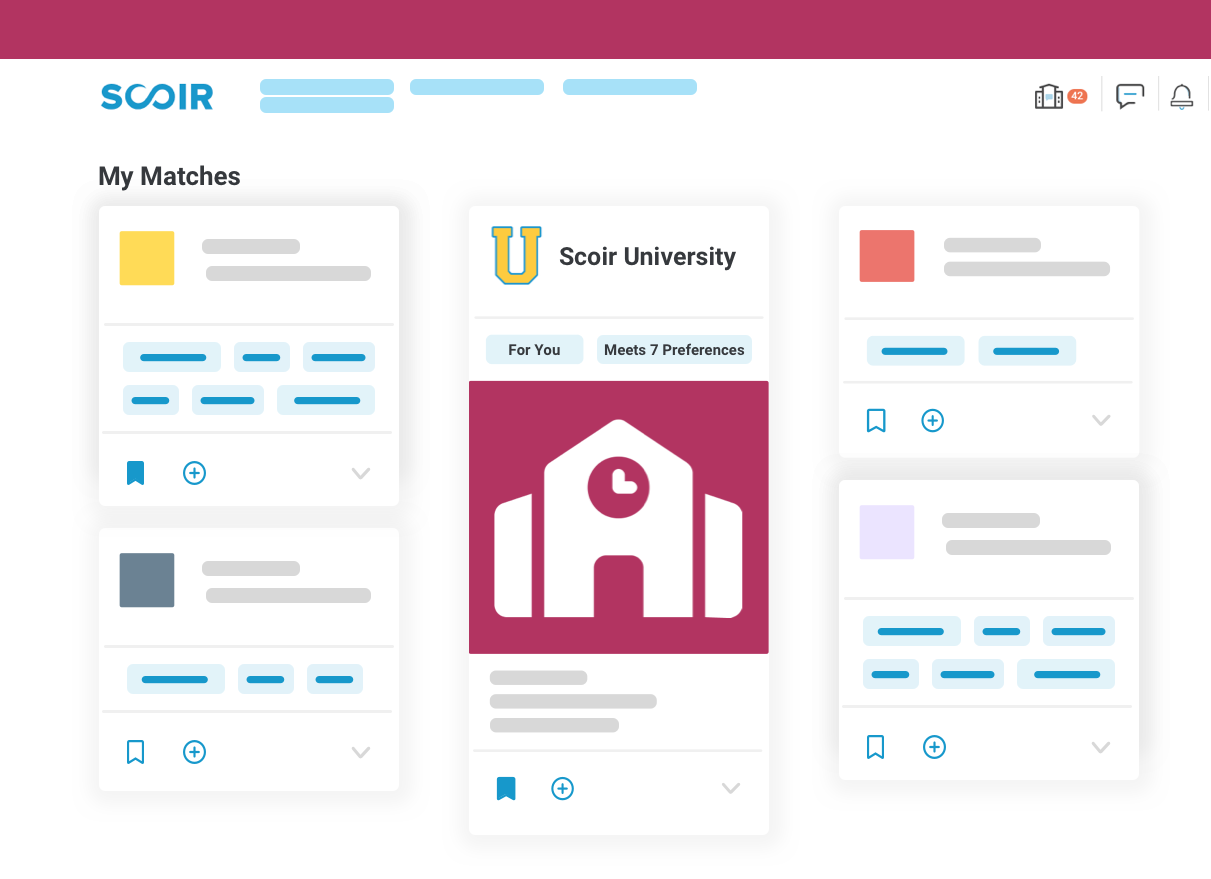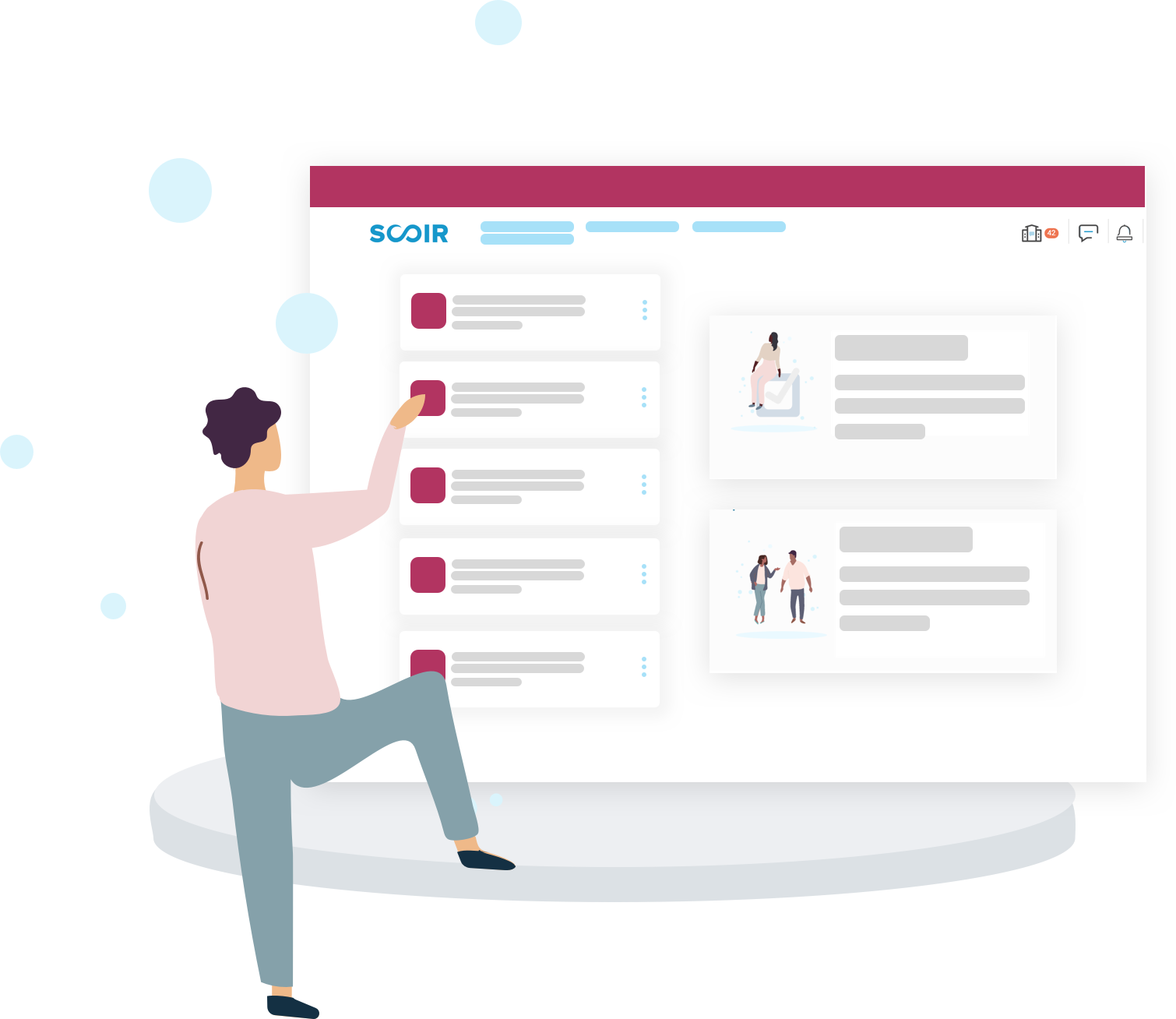 Deliver personalized experiences at scale
Repurpose your existing content with our easy-to-use CMS to dynamically populate your profile for each student based on their preferences and interests. Our Customer Success Team even prepopulates your content for you when you join.
Make it easier to determine fit
College websites contain hundreds of pages of information. Surface the most relevant information first for students so they can quickly understand how their interests align with your offerings and drive traffic to your website and social media profiles for students to dive deeper.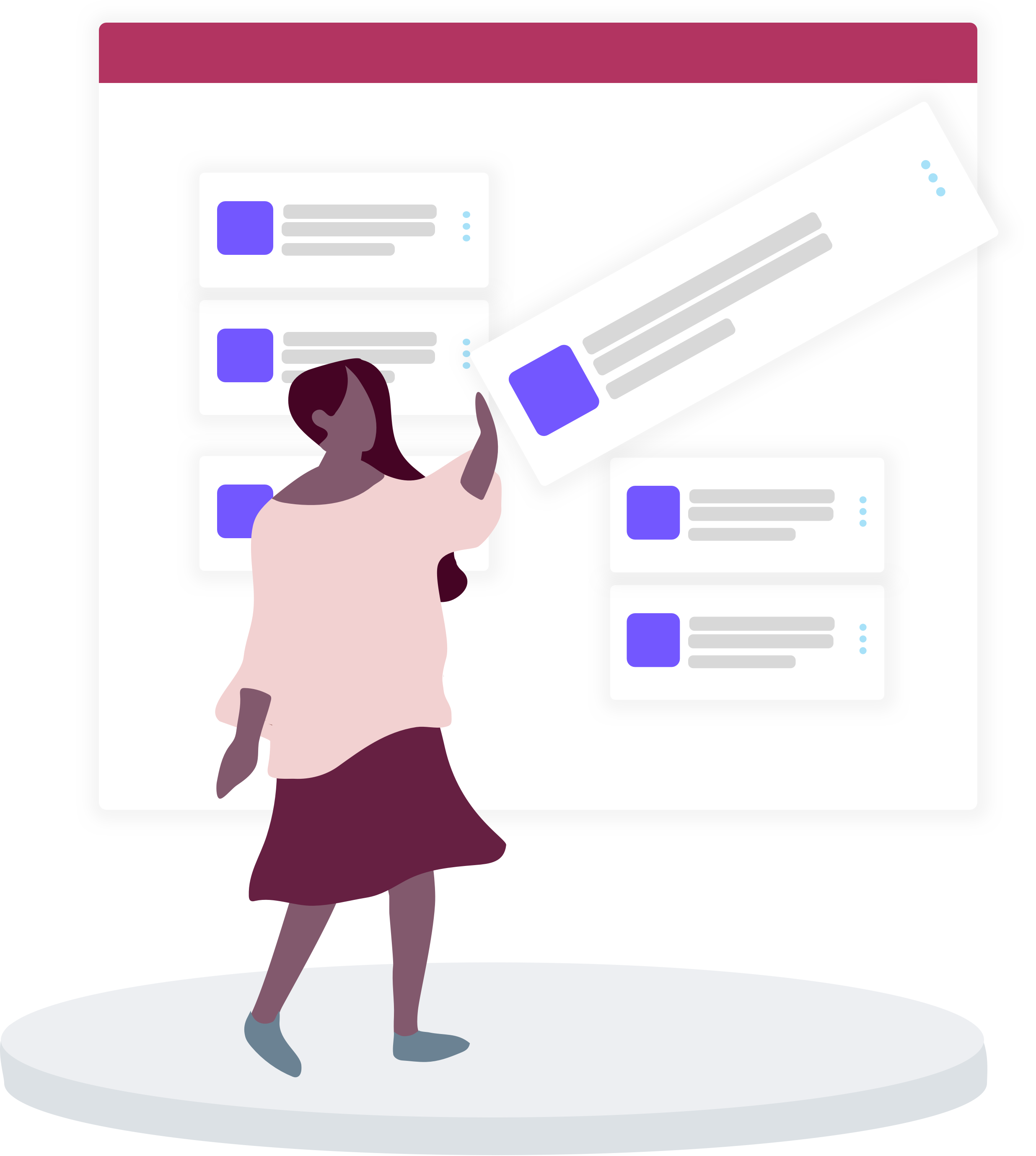 Ready to make meaningful connections with students at scale?
Schedule a time to meet with our team to learn about how our Enrollment Marketing Solutions for colleges can help you achieve your goals.