Reimagine College Recruiting
Building traditional marketing and admissions funnels is under pressure unlike ever before. Students are expressing symptoms of marketing fatigue and looking for ways to make meaningful connections with colleges.
In response, we've built student-first solutions to better equip you with the tools to reach college-bound students.
Did you know?
~1,100 high schools across 47 states use Scoir.
11 is the average number of colleges a student follows.
49% of students applied to colleges they followed.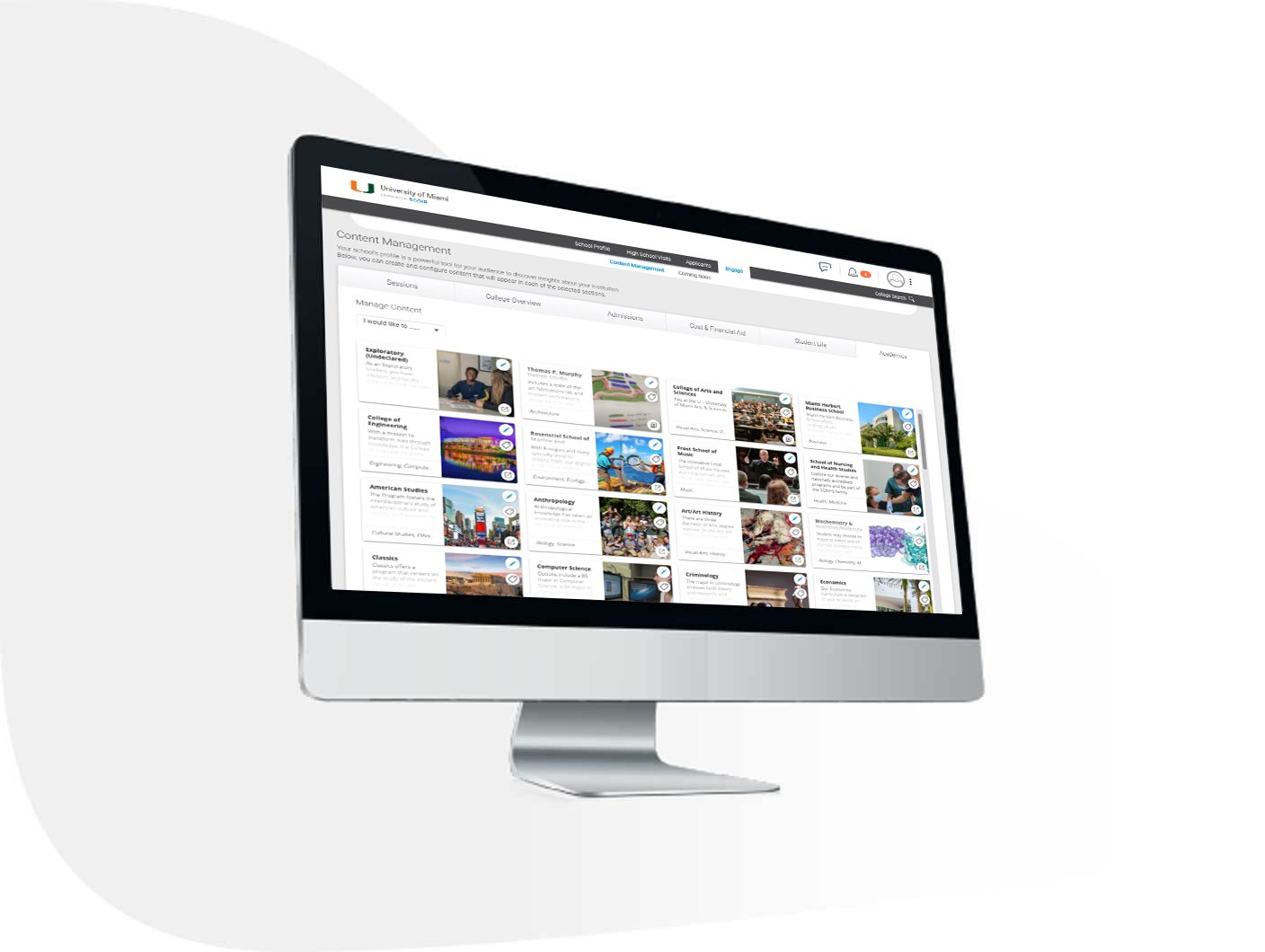 Deliver a personalized experience
Provide each student with dynamic content that matches their interests on your profile page.
Guide with insights
Receive actionable and measurable insights that will fuel admission and marketing strategies.
Streamline the admissions process
Connect with counselors, schedule high schools visits, and receive documents based on your preferred delivery method.
Admission solutions for improved results