Scoir's New Integration Explained
A 1-Hour Event for Colleges
We're hosting this one hour live event to share more about Scoir's recently announced integration with Slate and The Coalition for College that will enable students to simplify the application process. During our time together, we will:


Explain why we're doing this
Show what product integration could look like
Provide a sneak peak of other features that will be coming as a result of the integration with Slate
Give you a forum to get your questions answered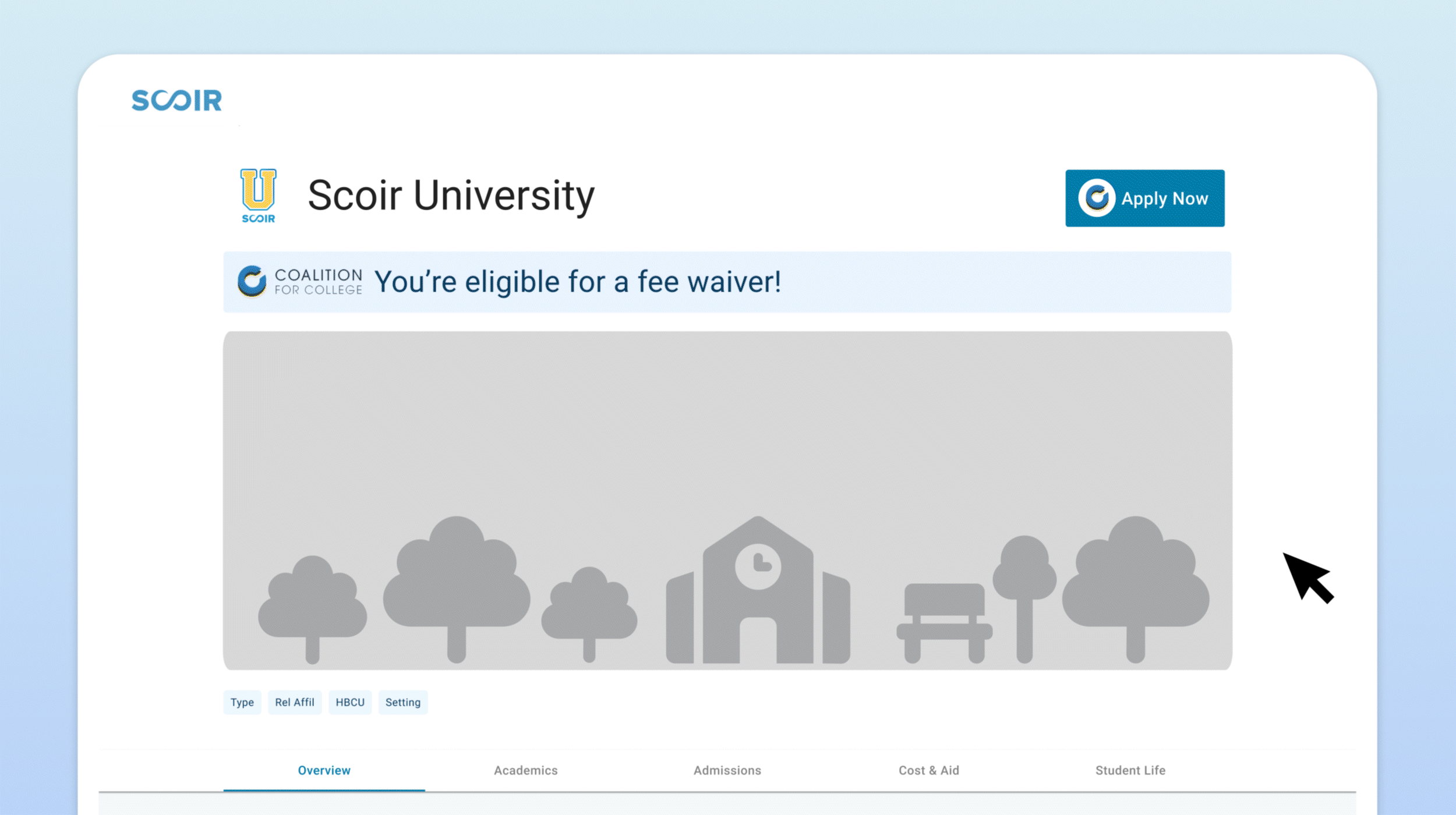 Ready to watch?
You're just a few seconds away from learning more about Scoir's New Integration! Let us know a little bit about yourself first.