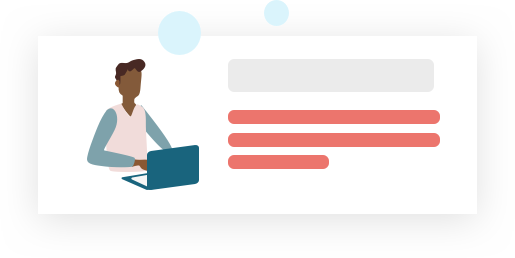 COVID-19 Survey Results
Survey finds that the COVID-19 pandemic is having little impact on students' enrollment plans, but families are increasingly concerned about costs, communication, and health & safety issues.
Summary
High school juniors and their parents are fretting about their inability to tour college campuses and take standardized tests.


Scoir conducted a survey of 3,301 students and 914 parents between March 24th and March 30th to understand how the COVID-19 pandemic is influencing their thoughts and preferences regarding college enrollment. Survey respondents included 2,647 college-bound high school juniors and 654 college-bound high school seniors.

Enrollment Selection
Some positive news for college enrollment, respondents indicated a propensity to stay on track with their college search and enrollment, with some reconsideration of their final selection.


89% have no intention to delay college enrollment, supporting the results concluded by Niche that only 7% of students are considering deferring or not enrolling at all.
19% of seniors indicated that recent events might result in some reconsideration of their college choice, with 29% of parents and 17% of juniors agreeing.
Location and Learning
1 in 4 parents and high school seniors are considering colleges closer to home; supporting similar findings by Maguire Associates, Cirkled In, and Niche.

Just 1 in 10 students are more likely to consider commuting to college versus living on campus, with parents feeling the same.

26% of parents are more likely to be influenced by a college's online learning options, while only 11% of students shared their sentiment.

A mere 5% of both students and parents are more likely to consider two-year colleges in lieu of four-year colleges.
Financial Impact
The financial implications associated with the current health crisis are weighing heavily on both students and their parents.
42% of all respondents are more concerned with the financial implications of attending college due to the pending economic downturn, with greater concern among seniors (50%) and parents (49%).
46% of seniors and 36% of parents reported that they would give greater consideration to colleges that delay their security deposit deadline by one month.
College Response and Leadership
Colleges' handling of the COVID-19 crisis is likely to have a strong impact on prospective students and their parents.
Nearly two in three (63%) reporting that a college's health and safety services will strongly impact their enrollment decision.

58% reported that a college's sanitization and maintenance of facilities will strongly impact their enrollment decision.

Overall, 37% of students and 49% of parents indicate that a college's handling of the COVID-19 pandemic will strongly influence their application and enrollment decisions.
Campus Visits & Standardized Tests
By far, the largest concerns on the minds of high school juniors and their parents is their inability to tour college campuses and the uncertain impact of standardized testing delays.
80% of juniors and 84% of parents reported that campus visits are very important or extremely important in their college selection process.
Nearly half (48%) of all open-ended responses include sentiments about the COVID-19 pandemic's impact on college visits and campus tours.

2 in 5 of juniors report that delays in standardized testing will have them looking more closely at "test optional" colleges.

Nearly half (46%) of all open-ended responses included concerns about delays in ACT and SAT standardized testing and not knowing how this might impact their college applications.



Insights and Advice for Colleges
The COVID-19 pandemic is causing colleges to rethink everything. Families are watching. Be direct and transparent about the measures you're taking to protect students, faculty, and staff. Students and parents want to know the specifics about how you're cleaning dorms, dining halls, and academic buildings. They want to know what programs and policies you're enacting to improve health and safety across campus. They're interested in how you'll incorporate more virtual learning into the regular curriculum and they're watching how you respond to this crisis and communicate with and support your current students. Survey responses from students and parents highlighted three specific areas that colleges should address to assuage their most pressing concerns.
1. Respect that Most Families' Financial Situations are Worsening
Soaring layoffs leave very few feeling financially secure. Plummeting stock markets have probably wiped out 30% of 529 Plans and college savings. Recognize that everyone is focusing a bit more on cost of attendance with an eye to minimize student loans. Be as direct as possible about financial matters. Reducing published tuition rates rather than increasing discounts will yield a larger, more economically diverse applicant pool.
2. Provide Creative Virtual On-Campus Experiences
It's unknown how long social distancing and other COVID-19 effects will last, but one thing is certain. You'll have less families visiting your campus this spring and summer than you did last year. Students and parents rely heavily on that on-campus experience in the college decision-making. Try anything and everything you can to convey that on-campus experience. Virtual tours like YouVisits are great, but make sure you allow distribution channels to access them - prospective students aren't all going to visit your website. Testimonial videos from actual students, such as those available via Campus Reel, convey a very authentic perspective that students value.
Also, it's likely that reps will have limited ability to visit high schools this fall. Try conducting more virtual information sessions and get creative with them. This is a unique time to experiment with novel ways to demonstrate your campus culture and student body personality.
3. Over-Communicate
Uncertainty breeds anxiety. Students are unable to take ACTs, SATs, and APs. Families can't tour campuses and, if campus tours resume this summer, they might not be able to afford the travel expenses. Everyone is more focused on health and safety matters. Publicize what actions your institution is taking or considering regarding these most common questions:
How will you keep dorms, dining halls, and academic buildings clean and safe?

If campuses do not reopen in August, or have to close again temporarily, what virtually learning opportunities can you provide and how will you provide them?

Can enrolling freshmen earn credits for completing AP courses if they are unable to take AP exams? What if they take an abbreviated AP exam?

How strongly will you consider standardized tests when next year's applicants won't have had many opportunities to take them?

How does "demonstrated interest" factor into your admissions process when families are unable to visit your campus?
Open Ended Responses
...On Colleges' Response and Leadership
"Clarity, transparency, and content of communications regarding COVID-19 can reveal a lot about what a college values, so I am looking closely at those to see what the institution values and how it lives those values in difficult circumstances." - high school parent
"Communication during times of crisis" - high school senior
"I'm paying greater attention to their response now, but I'm also looking at the general feel of the community response and how supportive and understanding the school seems to be of the situation their students have been put in." - high school junior
"Kindness - how did they handle the move out process for current students and how did they support low income students that rely on campus jobs, don't have fund to move out quickly etc." - high school parent

"The general understanding of colleges out opportunities that were cancelled for us. For example, future summer internships and AP tests are all greatly affected by the virus" - high school junior
...On Standardized Tests and Campus Visits
"All of my visits from February to April are canceled at the moment. Visiting is extremely important for my process because the feeling of the campus seals or breaks the deal for me". - high school junior
"All the tests and exams like SAT and ACT as well as AP exams are either postponed, cancelled or changed. It has dramatically affected my college searching process because a lot of my choice were made based on my most recent test scores." - high school junior
"Although I have more time to search for different colleges that interest me, I do not have the opportunity to visit them. I have lost my job due to COVID-19, which affects my ability to pay for travel to the Universities. Not only is it unsafe to travel to these different locations I am interested in, but College campuses are shut down while I have the free time to visit". - high school junior
"As a junior who has yet to take many AP exams and standardized testing, I am starting to look into admission requirements for the class of 2021 and monitoring how certain colleges are making changes to these requirements". - high school junior

"As the first child in my family to attend college, I really needed a hands-on college process which would allow me to visit colleges in order to test my preference. I have never been to the west coast, yet my interests lie there and now, although it won't deter me from applying, I now feel myself possessing doubts about my decisions. Furthermore I am concerned about the unachievable demonstrated interest as well as further SAT and ACT testing." - high school junior
...on Finances and location
"We hesitate to look at private schools which we had planned and saved for (529s) and we are reduced to an unknown ability to pay for college visits once the pandemic does pass. Last thing we will be able to afford is hotels, gas, flights, etc to visit schools across the country when we don't know how our mortgage will be paid. Our 529s have been ravaged at the exact time we need to use them to pay for college. There's no way to make up that gap by the time our oldest child heads back to college for sophomore year in August and our middle daughter starts college next August." - high school parent
"My financial situation is now far less stable, so I am having to reevaluate my college list and maybe take off colleges that are less likely to offer scholarships and financial help." - high school junior
"COVID-19 has caused me to search for college closer to home and that will offer me more financial support and scholarships." - high school junior
"Crossing our fingers that the fall semester will still be on schedule. Family finances are now totally different and not reflected in any of the financial info that has already been submitted." - high school parent
"Everyone in my house does a minimum wage job and due to COVID-19 I am looking into colleges with more financial support just in case something like this happens again and there is a risk of everyone in my house losing a job." - high school junior
"Financial concerns along with more interest to keep my child closer to home. She wants to study abroad for a semester, but that concept is hard to imagine currently." - high school parent

"Halted it for a time while we sort out this pandemic's impact on our world. Also, we have considered the cost and the distance of the college. We have also watched how the colleges handled the pandemic. Their communication was key." - high school parent