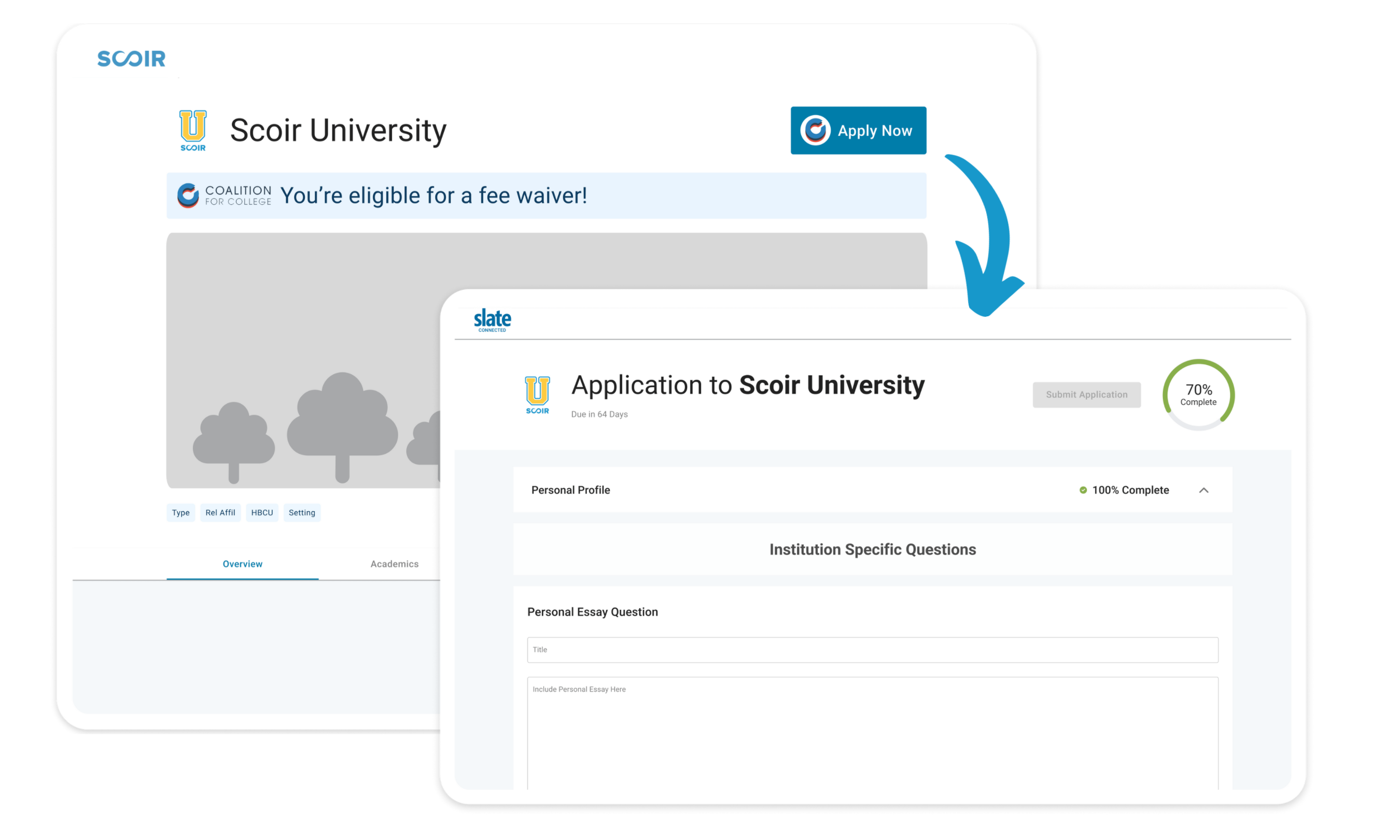 Apply with Scoir
Slate Setup Webinar

Summary:
You've heard the news that we've partnered with Slate and the Coalition for College to create a next-gen, student-centered application experience. Now you can see just how easy it is to set up the new experience in your Slate instance.
Who it's for:
Admissions Teams
at Coalition eligible and member colleges using Slate who are interested in receiving applications from students applying through Scoir.
What's included:
A walk-through of the steps necessary to set up the integration in Slate and Scoir, as well as a review of the launch timeline.