Applying with Scoir
A 45-Minute Event for Counselors
Starting in August 2022, students will be able to use Scoir to apply to Coalition colleges. In this live 45-minute event, we will:
Walk you through what the application process will look like
Explain how counselors and students will interact with the application
Give you a forum to get your questions answered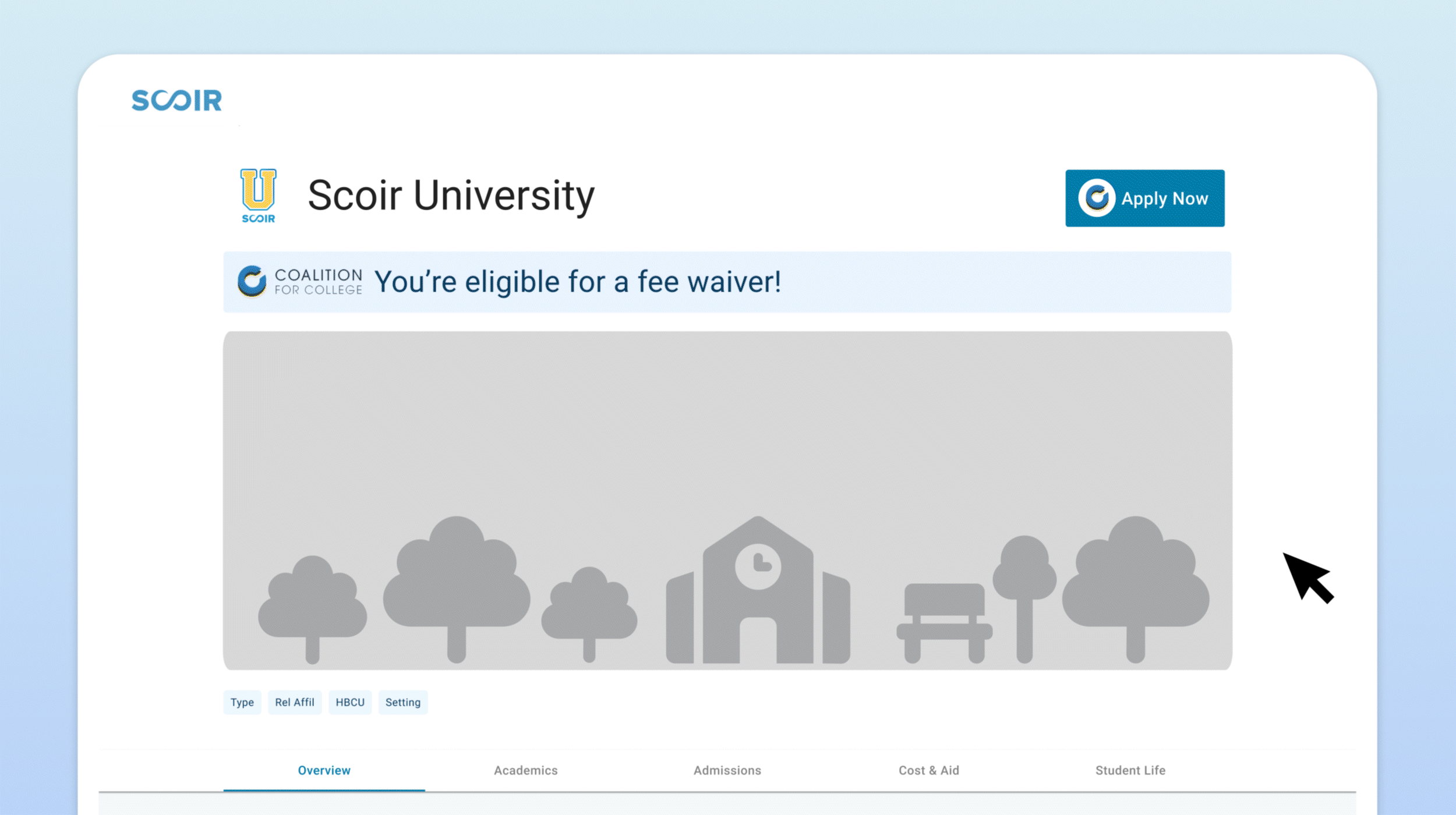 Ready to watch?
You're just a few seconds away from learning more about Applying with Scoir! Let us know a little bit about yourself first.